What Is Chrissy Teigen Famous For?
Most people now think of Chrissy Teigen as a popular social media star and wife to John Legend, even though she's made a name for herself individually in numerous career categories. Some of the public lost sight of what she really became famous for after she married Legend in 2013. Together, they've obviously built an influential empire.
Despite being one of the top influencers on social media today, that's not how Teigen was discovered. It wasn't as an actress either, even though those cards have always been on the table. Take a minute to learn about how she was discovered and the other avenues she's delved into under her own name.
Chrissy Teigen had a classic showbiz discovery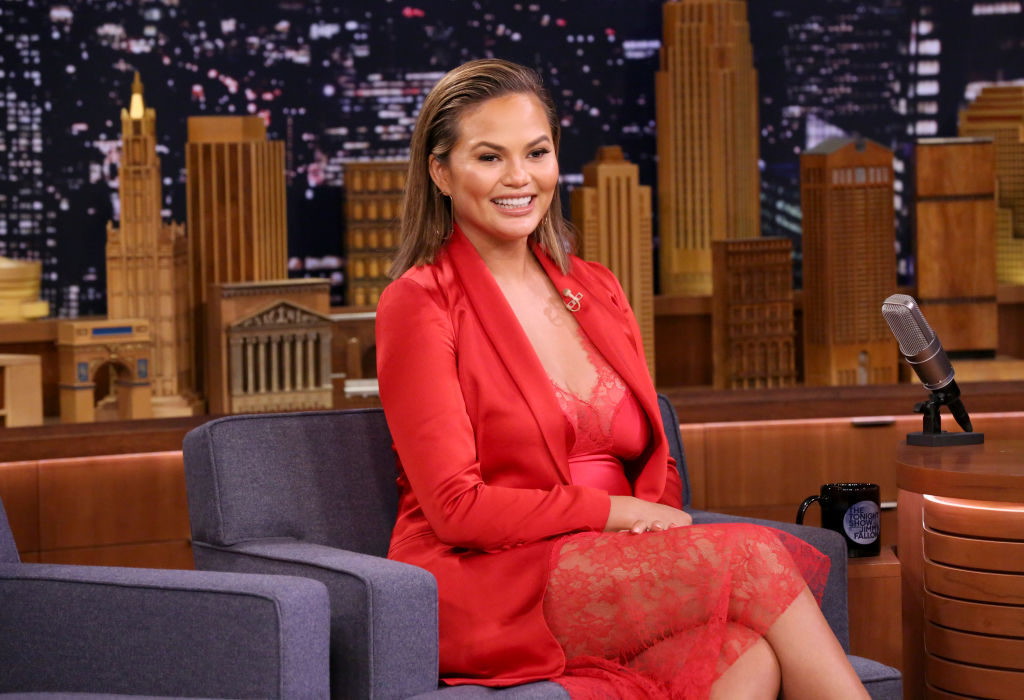 Classic stories of how legendary stars were discovered in public places are often challenged on truth. If some of those tales of yore are sometimes turned into urban legends, Teigen's discovery, in the same way, is backed up with facts.
Did you know she was discovered while working in a surf shop in Huntington Beach, California back in the early 2000s? While working there, a modeling scout reportedly took her picture, prompting her to submit them to a modeling agency. She was accepted, which found her becoming a top model in every fashion magazine you can name.
Maxim was one of her first covers in 2007. Sports Illustrated also picked her for their swimsuit editions. In addition to the modeling, she nabbed television offers, including being a replacement suitcase model on NBC's Deal or No Deal. It just so happens she crossed paths there with another rising star: Meghan Markle.
Chrissy Teigen is a supermodel
There isn't any denying Teigen was one of the most popular supermodels at the beginning of this decade. Appearing on every magazine cover in the world, including Sports Illustrated, you can see why Legend turned his head.
The two met when she appeared in a music video for his song Stereo. At this point, in 2009, you can argue Teigen was a little better known than Legend was. While we know him as a living musical legend now, having them become a celebrity power duo ultimately helped each other reach higher milestones.
After several years of dating, they finally married in 2013, which shifted Teigen's career into new gears.
Chrissy Teigen is a TV host, celebrity cookbook author, and actress
If you were watching America's Top Model already in 2011, then you probably noticed Teigen was employed as a judge on the show. Her stay with the show went on for four seasons, eventually moving on to host other shows (including The View very briefly), plus acting in some notable sitcoms.
Yes, Teigen was a triple threat in numerous ways. As Legend's stardom rose and they had kids, though, Teigen started to go into other career directions. Becoming a cookbook author became a new calling, turning her into a new celebrity lifestyle guru. These books became bestsellers, and Teigen now has a line of popular cookware in Target.
Once Donald Trump became President, Teigen's critical political views sometimes overshadowed everything else. Becoming a top influencer on social media (including influencing political opinion) has reshaped her persona since 2016. She's been sharing her candid point of view and calling out injustice where she sees it.