What Is Deval Patrick's Net Worth? Here's How the Presidential Candidate Makes His Money
Deval Patrick is the newest candidate going for the 2020 Presidential bid. The former governor has maintained a successful career as a politician, lawyer, businessman, and author. Read on to learn how Patrick got his start and what he's worth today.
How did Deval Patrick get into politics?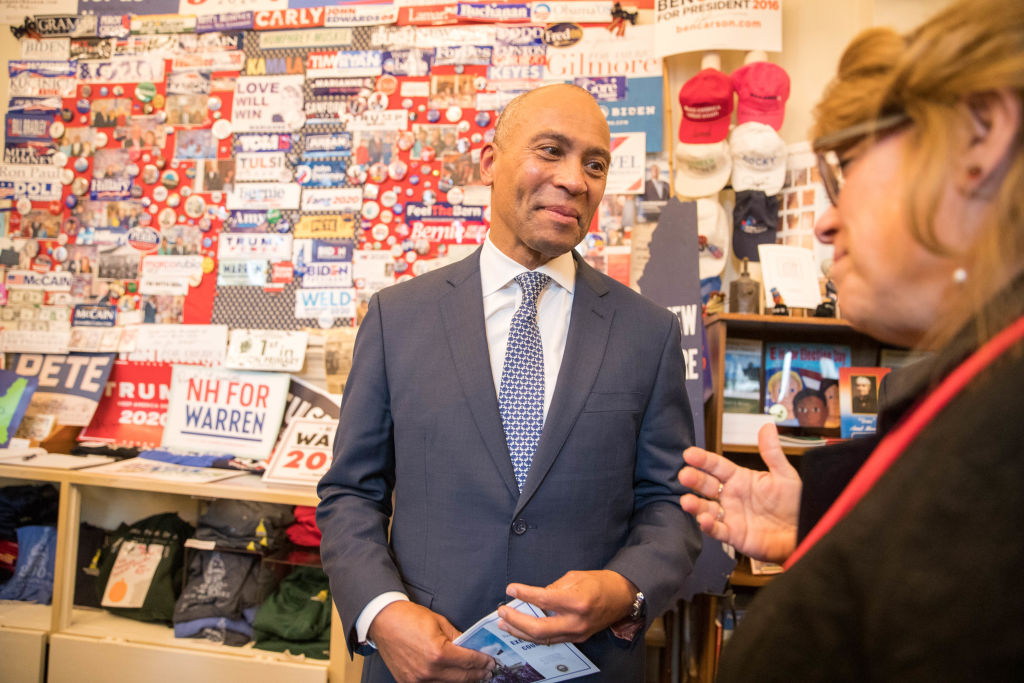 Patrick, who's from Chicago, is the first in his family to go to college. The scholar attended Harvard, earning a Bachelor of Arts degree, cum laude, in English and American Literature.
The go-getter joined Harvard Law School a year later and elected president of the Harvard Legal Aid Bureau. Graduation came and went and Patrick joined a Boston law firm, becoming a partner by the age of 34.
As a lawyer for the NAACP Legal Defense and Educational Fund, Patrick's political career had only just begun. By '94, former President, Bill Clinton, appointed him as US Assistant Attorney General for the civil rights division of the US Department of Justice. There, he focused on police misconduct, civil rights, and racial profiling.
Even then, his political aspirations barely scraped the surface. In 2005, he ran for governor of Massachusetts and won. He was the first Democrat to win since '91 and the first Black governor of the state.
His re-election led him through 2015. In his time, he helped raise the state's minimum wage, joined in efforts to reduce greenhouse emissions, and sought to reform healthcare.
Patrick previously said he would not run for President
Last December, Patrick said in a Facebook post he would not run for President in 2020. He said it was due to the "cruelty of our elections process." He worried then the effect on his loved ones would prove too much.
"After a lot of conversation, reflection and prayer, I've decided that a 2020 campaign for president is not for me. I've been overwhelmed by advice and encouragement from people from all over the country, known and unknown," Patrick said.
"But knowing that the cruelty of our elections process would ultimately splash back on people whom Diane and I love, but who hadn't signed up for the journey, was more than I could ask."
Patrick had backing by former President, Barack Obama. But, Patrick's wife, Diane, had just been diagnosed with uterine cancer. The timing did not prove worthy.
"She had surgery right before Thanksgiving. She's going to be fine," Patrick said. "It's the sort of thing that focuses the mind and really caused us to come to grips with some of the things that our children and our extended family were telling us about their pride and excitement in our willingness to take this on but their own personal reticence about being a part of it."
What is Patrick's net worth in 2019?
Deval Patrick's net worth is estimated at $4 million. He earned the majority of his income as a career politician and governor. Before that, the Harvard-educated lawyer who made a partner early on didn't do so bad. His most recent position at Bain Capital, a private investment firm co-founded by Republican Mitt Romney, probably paid well, too.
Patrick is also the author of A Reason to Believe: Lessons From an Improbable Life. He donated a portion of proceeds to A Better Chance. The organization is dedicated to "opening the doors to greater educational opportunities for young people of color."