What Is FX's 'Pose' About?
We can almost hear Chaka Khan's "Ain't Nobody" playing softly in the background. The FX television show, Pose, highlights LGBTQ culture in a way fans have never seen before. It won multiple awards, it holds the largest cast of transgender actors in history, and, recently, FX renewed Pose for its third season. Learn what all the hype is about, here.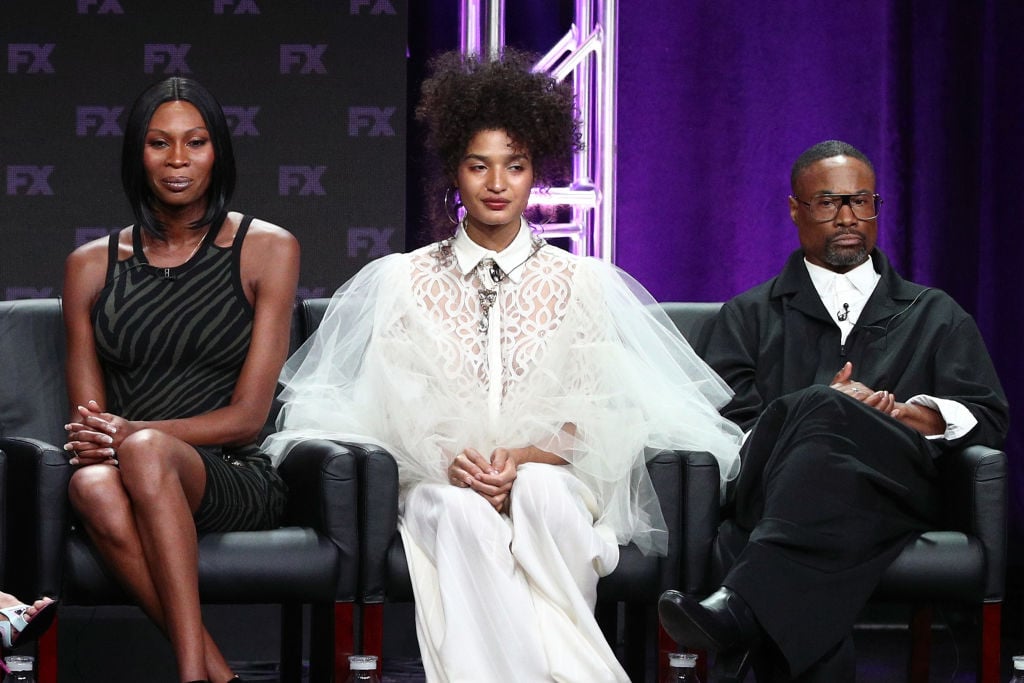 'Pose' premiered in 2018 and stars multiple transgender actresses
Aside from its storyline, Pose is known for having a large cast of queer actors of color. In fact, this series has the largest cast of transgender actors to be starring as series regulars in a scripted television show. Most of the main characters are portrayed by transgender actresses.
Mj Rodriguez stars as Blanca Rodriguez. Dominique Jackson stars as Elektra Abundance. Indya Moore stars as Angel. American Horror Story alumni, Evan Peters, also has a starring role, as Stan Bowes. Additionally, former RuPaul's Drag Race contestant, Jiggly Caliente, makes a guest appearance, as one of the members of a house.
Billy Porter stars in Pose, but some know him as the first Lola in Broadway's award-winning musical, Kinky Boots. He also acted in The Broken Hearts Club: A Romantic Comedy as Taylor, FX's American Horror Story as Behold Chablis, and Anastasia as a voice actor. He's won the Tony Award for "Best Lead Actor in a Musical" and the Grammy Award for starring in the "Best Musical Theater Album." Now, in Pose, he plays one of the lead roles, Pray Tell.

'Pose' is about the HIV/AIDS crisis and ballroom culture
As RuPaul says, "as gay people, we get to choose our family." This show tells the story of living with HIV/AIDS during the 1980s. It also details the underground "ballroom" culture of that time. In this safe setting, members of the LGBTQ community were free to strut their stuff to win trophies and the admiration from members of their chosen family.

This show predominately follows the struggles of one character named Blanca. She leaves the house she was brought up in to start her own. Blanca becomes a mother to her children, offering them food, shelter, and guidance.
Season 2 of Pose takes fans from the 1980s into the 1990s, which was a peak in fashion and modeling. Some characters in this show move onto bigger career ambitions, while Blanca is still dealing with the symptoms of living with HIV.

FX renewed 'Pose' for its third season

Aside from winning the GLAAD Media Award for "Outstanding Drama Series," Pose won the admiration of countless fans. Additionally, the show has been renewed for a third season.
"What you guys are doing with pose and the stories you guys are telling, so needed! [Thank] you," said one comment on Instagram. "I can't imagine living through that time when HIV first came about. I thank God and researchers for the things we know and have that's allowing a piece of mind and life. Those living with HIV can look toward a better tomorrow. Thank you guys again!"
Season 1 of Pose is available for streaming on Netflix. New episodes of the television series premiere Tuesdays on FX.