What Is HBO's Emmy-Nominated Series 'Barry' About?
The 2019 Emmy Awards takes place tomorrow, Sunday, Sept. 22. Before the ceremony begins, you don't have time to watch all of the series that are nominated. But you can get acquainted with some of them, especially the ones that haven't been advertised as much. Here's a look at Barry, one of the contenders for Outstanding Comedy Series.
'Barry' stars Bill Hader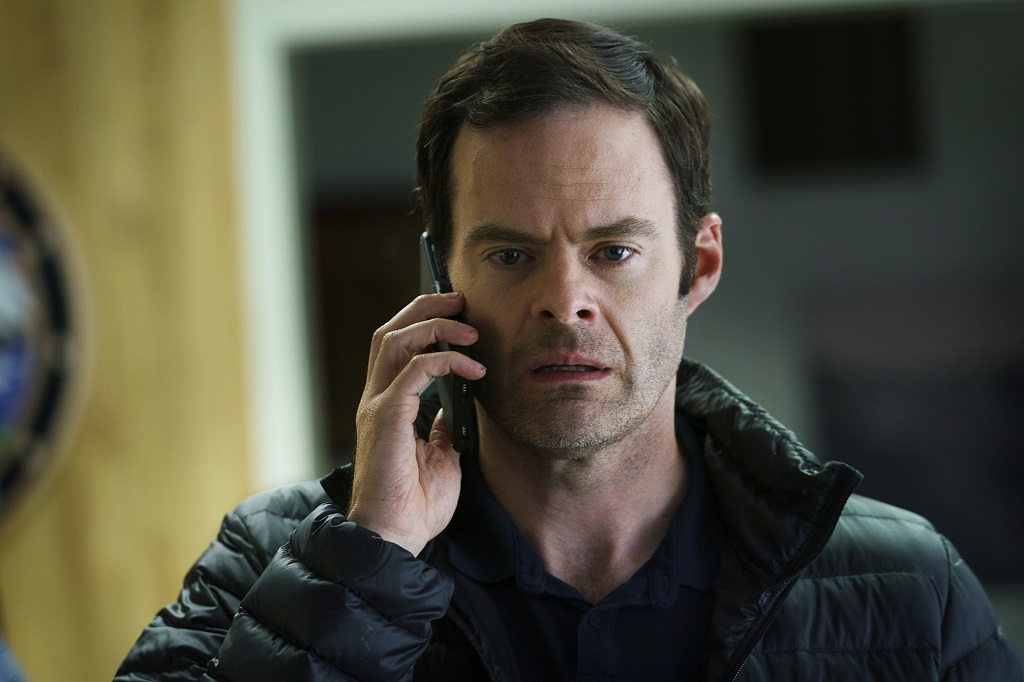 Hader actually started on in Hollywood working behind the scenes, but, after gaining an interest in improv, auditioned and was hired as a featured player on Saturday Night Live. Hader was nominated for an Emmy for his work in the sketch comedy series, which he was on from 2005-2013.
During his time on SNL, Hader began to get film work. He had roles in films such as Superbad, Tropic Thunder, and Adventureland. After leaving SNL, he took on a variety of voice acting gigs, as well as more serious roles in films such as The Skeleton Twins, and IT: Chapter 2.
Season 1 was nominated at the 2018 Emmys
Hader co-created his first series, the IFC mockumentary Documentary Now!, in 2015, with a host of other SNL alums. He took this experience and parlayed it into an even bigger project: Barry, a dark comedy airing on HBO, for which he is the star along with writing and directing many episodes.
The eight-episode first season of Barry was very well-received. It was nominated for an impressive 11 Emmy Awards. In addition to a Creative Arts Emmy for Sound Mixing, Bill Hader won for Outstanding Lead Actor In A Comedy Series and Henry Winkler for Outstanding Supporting Actor for portraying acting coach Gene Cousineau.
Here's what 'Barry' is about
If you haven't watched Barry yet, but you're intrigued by the premise, here's what you need to know: Hader's Barry is an assassin who doesn't know what he wants. He comes to Los Angeles to kill someone at an acting class, and then joins the class. He now has to balance the life of being a killer and being an actor.
Like many series set in Los Angeles, there's no one in the show with any real redeemable qualities. Everyone is self-absorbed, whether they're a member of Barry's acting class or part of the Chechnyan mob who hired him. It calls into question: How different are we all really, killers or otherwise?
How many Emmys is Season 2 nominated for?
Season 2 of Barry, which aired this past spring, is nominated for even more Emmys than the previous season, with a total of 13 nominations. At the Creative Arts Emmys last weekend, Barry took home two awards, for Sound Editing and Sound Mixing.
Now, there are six awards pending. In addition to Hader and Winkler being nominated once again, Anthony Carrigan (NoHo Hank), Stephen Root (Monroe Funches) and Winkler are all competing for the Supporting Actor Emmy. The series is nominated for multiple directing and writing awards, and, naturally, the biggest award for comedy, Outstanding Comedy Series.
When is 'Barry' Season 3 due out?
Barry stands a good chance of pulling in a few Emmys this weekend. And fortunately, this is a series that's on an upswing. Now that Game of Thrones and Veep are over, HBO isn't planning to get rid of any of its Emmy-winning series anytime soon.
Season 3 of Barry has been ordered, so now it's only a matter of time until we can watch it. Given that Seasons 1 and 2 both began airing in March, we can expect to see Season 3 kicking off around that same time in 2020.