What Is in the NDA Meghan Markle and Prince Harry's New Nanny Had to Sign?
Being in the spotlight comes with a lot of caveats, especially if you're a new mom. Paparazzi and fans alike will do anything they can to catch a glimpse of you with your child, no matter how young. That's what makes Meghan Markle and Prince Harry's ability to keep little Archie Harrison Mountbatten-Windsor under wraps so impressive.
They've 100% had control over the entire narrative surrounding his first month, but now that the dust is beginning to settle, Meghan and Harry will need to invite in an outsider for help. If they want to continue to control the story surrounding them and their bouncing baby they'll need to have a strict NDA in place so what happens at Frogmore Cottage stays at Frogmore Cottage.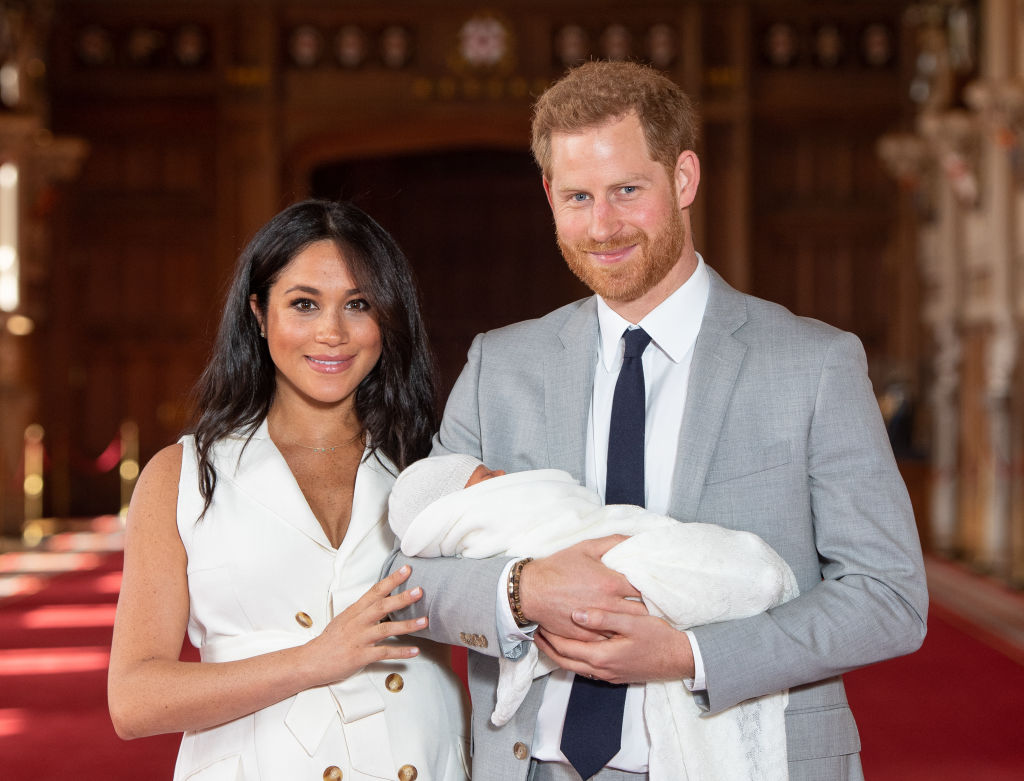 What is an NDA?
An NDA or non-disclosure agreement goes by a handful of other names; confidentiality agreement, a proprietary information agreement, and secrecy agreement to name a few. The agreement is a written contract through which several (typically two) parties agree not ever to release information specified in the contract.
It creates a confidential relationship between all parties involved and is often used to protect proprietary info and trade secrets. In the case of the Duke and Duchess of Sussex, an NDA would be used so that everything the nanny sees and hears while under their employment would remain under wraps.
Without one, the nanny or any other hired help would be able to leak information whenever they wanted without fear of repercussions. For example, after being let go, a caregiver could quickly write a "tell-all" book about their time serving at the cottage. This is a move that would put the Sussexes entire private life on display.
Why Prince Harry and Meghan Markle didn't need an NDA until now
Meghan's mom, Doria Ragland, has made it a point to be there during her daughter's transition from Hollywood celebrity to duchess. So, it goes without saying that she would be by her daughter's side during the beginning of her journey into motherhood! With her mother by her side at Frogmore, Meghan has been able to dive head first into motherhood while having a pretty tight-knight support system.
Sadly, Doria had to return to her life in Los Angeles eventually, leaving her daughter and son-in-law to fend for themselves. While the Duchess of Sussex is still taking a hiatus from royal duties to care for little Archie, she would still benefit from having a nanny. Not to mention, when her maternity leave is up, and Archie is a bit older, she'll have no choice but to leave him in the care of another.
Meghan Markle and Prince Harry apparently already lost one nanny
Meghan hasn't had the best of luck when it comes to her staff. She lost her personal assistant, Melissa Touabti, after just six months and her assistant private secretary, Amy Pickerill, called it quits as well. While she managed to part on good terms with the latter, she had beyond a problematic relationship with the former. Perhaps that isn't surprising as the Duchess of Sussex is reportedly very hard to work under.
That may also be the reason the new parents lost their first nanny. According to New Idea, Meghan had a tough time adapting to life with a nanny present. It meant she had to give up some of the control she's worked so hard to wrangle — a move she has a tough time accepting.
"Meghan likes to be in control of everything. She just can't have anyone be alone with Archie. She's ignoring help. No one has looked after him but her." Unnamed source
While some may chalk that up to Meghan being overbearing, it just might be that her new mom jitters are making it very difficult to relinquish care of her newborn son to another. In an ideal situation, Doria would have been able to stay in a mother-in-law suite — unfortunately, that simply isn't feasible at this time.
Meghan Markle and Prince Harry's new nanny had to sign an extensive NDA
While gossip about the first nanny is just whispered on the grapevine, news about the most recent addition to the Sussex household is anything but. While the Duke and Duchess of Sussex are doing what they can to keep her personal details secret, some information has already been leaked. Her gender, and her nationality — British-born. Meghan's goal is to keep her new nanny's identity under wraps, but there's still a good chance that it will be revealed at some point.
Sure, their new nanny's name might be a secret, but the NDA she had to sign isn't. We don't know the nitty-gritty details, but we do know it was an extensive hard-hitting legal document that bound the new caregiver to a life of secrecy. That may sound harsh, but one shouldn't expect any less. All it takes are flapping lips to break down the secure household that the Sussex's have built for themselves — a risk that they clearly aren't willing to take. Oh, and she isn't working weekends either. So while she may have had to sign a pretty intimidating document, she managed to strike a pretty good deal!