What Is Ivanka Trump and Jared Kushner's Net Worth?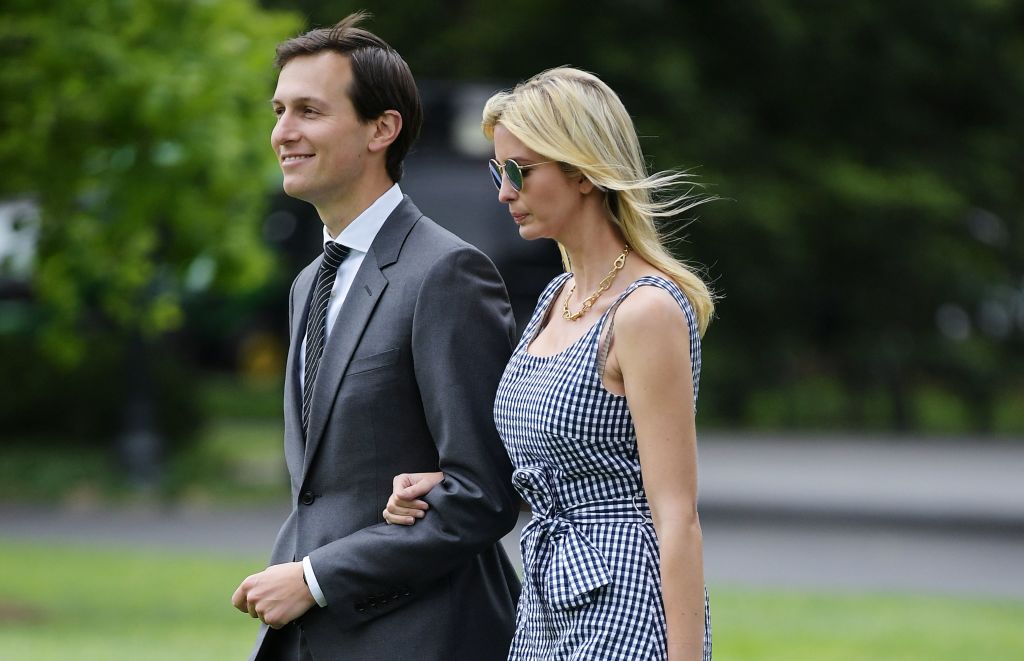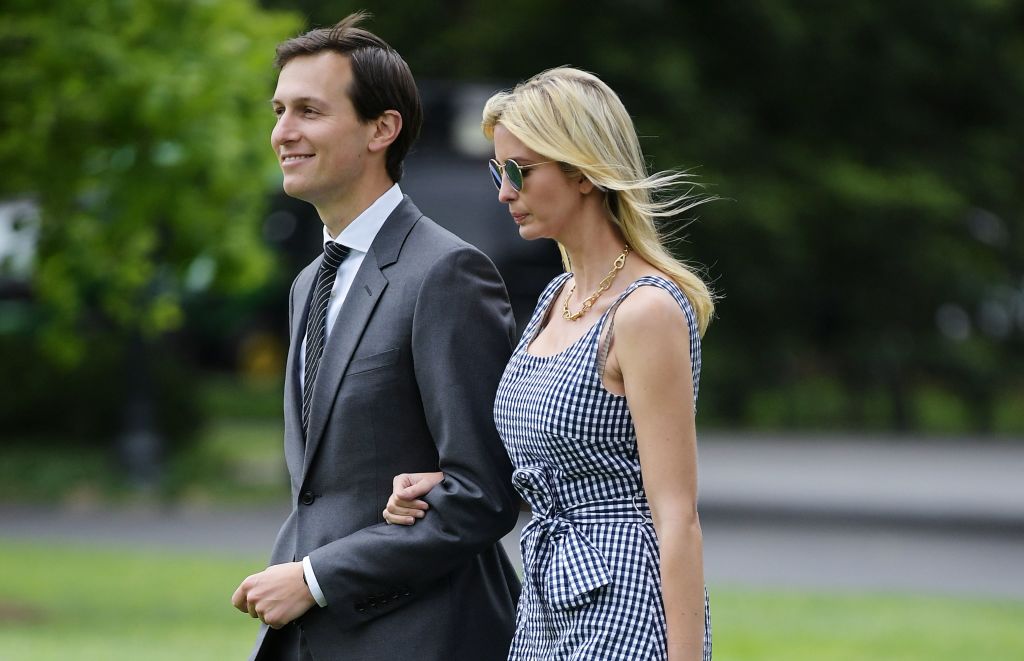 Ivanka Trump and her husband Jared Kushner seem to be living quite a comfortable life, despite being "unpaid civil servants," Time reports. The couple raked in $82 million last year alone with resources coming from a variety of sources.
Trump and Kushner rely on their investments, and trusts, but also a pocketful of real estate investments and Trump's sweet $300,000 million book advance. This doesn't include the $4 million generated from Trump International Hotel in Washington, D.C. too.
If the couple are supposed to be civil servants, how are they still making a mint? Plus what is their projected net income today?
The couple's net worth increased while at The White House
According to a New York Times report, the couple's net worth rose by about $50 million from 2016 to 2017. Trump and Kushner continued with their interests as investors in a number of vehicles with real estate transactions totaling around $147 million during their first year in the White House.
"We don't have insight into who is buying and selling stuff, so we don't know if it's market value," Virginia Canter, the executive branch ethics counsel at Citizens for Responsibility and Ethics in Washington told The New York Times. "Who is financing these transactions? Is it some unknown L.L.C.? How do we know it isn't a sovereign wealth fund from Saudi Arabia or some other place?"
But a spokesperson said Trump and Kushner aren't involved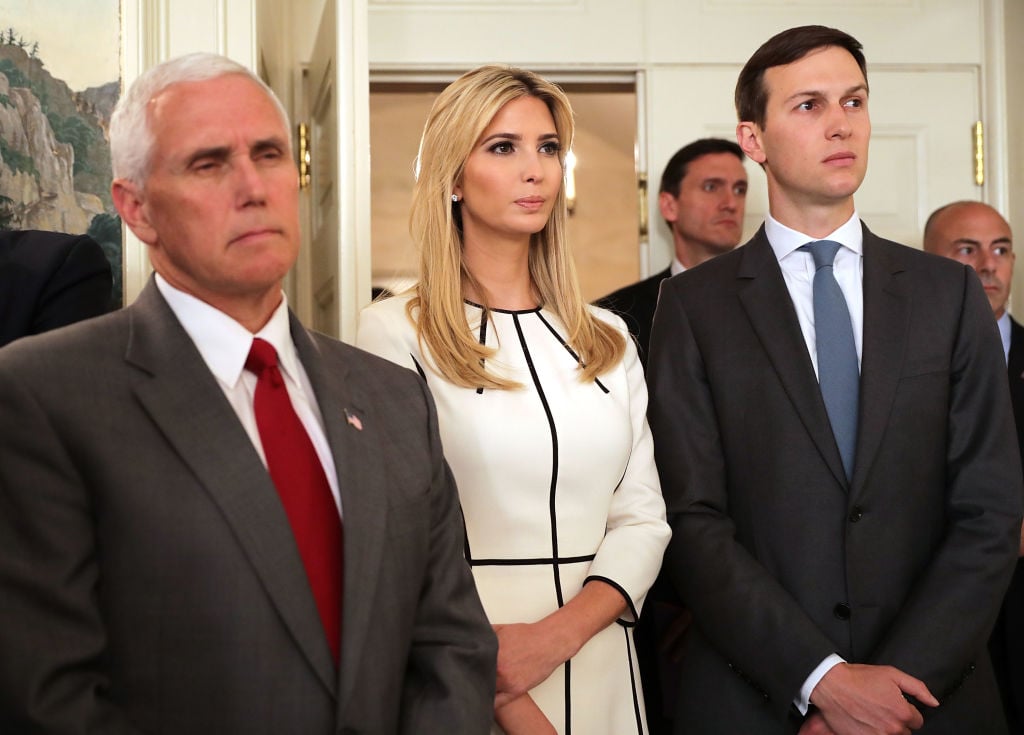 Before joining the Trump administration Kushner divested from his family's property in Manhattan, according to The New York Times. Plus, a spokesperson who represents Trump and Kushner's legal counsel said, "Since joining the administration, Mr. Kushner and Ms. Trump have complied with the rules and restrictions as set out by the Office of Government Ethics."
But ethics filings showed Trump and Kushner were both still involved in outside interests. This includes the $3.9 million Trump made from Trump Hotel in D.C. And $5 million from the company that holds her brand, plus $2 million in severance pay from the Trump Organization. The New York Times also points out the ethics filing found Kushner divested from interests in Vegas Seven and Brooklyn Beer but never reported this action.
This is the couple's net worth today
Kushner and Trump's actual net worth specifics are murky, much like all financial disclosures for the family. The New York Times found the couple's current net worth to be $811 million. Which is up from $761 million in 2016. Investment income rose in 2017. Going from $89 to $201 million in 2016 to $82 million and $222 million.
Although their net income appears to have grown, the figures are disputed by the couple's spokesperson. "Their net worth remains largely the same, with changes reflecting more the way the form requires disclosure than any substantial difference in assets or liabilities," according to the couple's ethics lawyer's representative, Abbe Lowell, the Associated Press reports.
Most recently, Trump is accused of using her personal email account for government business, CNN reports. The White House had "no comment" on the practice. But Austin Evers, the executive director of American Oversight released a statement. "The president's family is not above the law, and there are serious questions that Congress should immediately investigate. Did Ivanka Trump turn over all of her emails for preservation as required by law? Was she sending classified information over a private system?"
Check out The Cheat Sheet on Facebook!