What Is Kathy Griffin's Net Worth? The Comedian Is Way Richer Than You Think
When Kathy Griffin posed with a bloody Donald Trump mask in 2017, it nearly killed her career. The backlash to the photo was immediate, and even good friends like CNN's Anderson Cooper didn't rise to the comedian's defense.
But don't count Griffin out just yet. While she recently told Variety she's still persona non grata in Hollywood, she's in the midst of staging a comeback. A recent concert tour brought in millions of dollars, and she self-financed a new documentary about her clash with the president called Kathy Griffin: A Hell of a Story.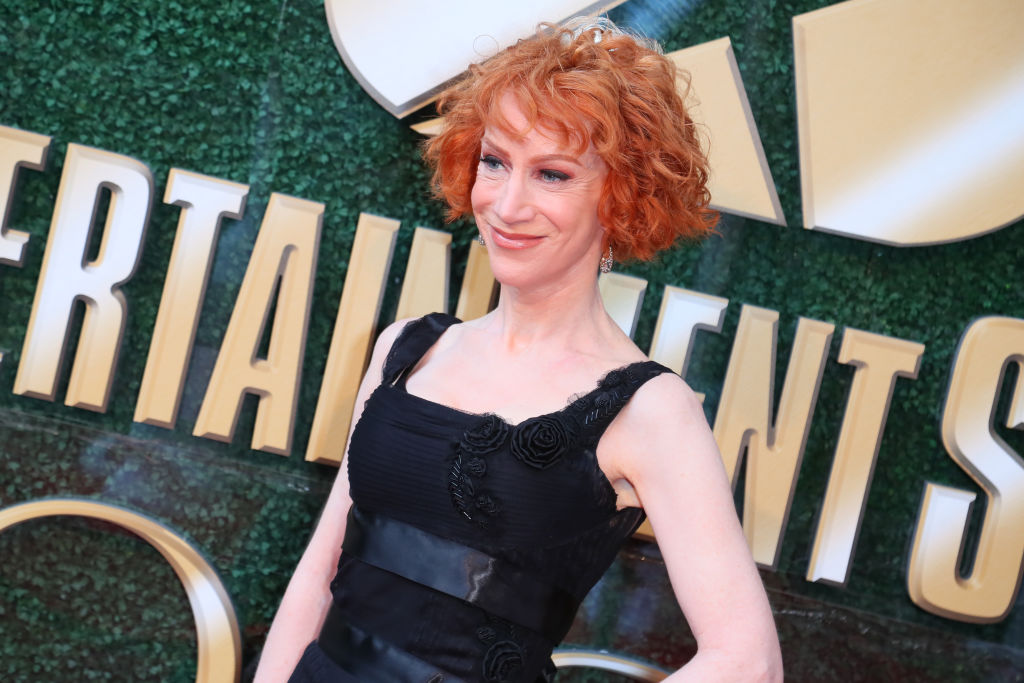 While she might not be getting a warm welcome from some in the entertainment industry, she says getting iced out hasn't devastated her financially. That's because she's been incredibly smart about how she's managed her money, she explained in a recent interview with The Cut.
She admits that the dust-up over the Trump photo cost her money
In the interview, Griffin admits that posing for and then sharing the photo cost her, big-time. When the incident occurred, she was in the middle of a 50-city tour. The remaining 25 dates on the tour were canceled almost immediately. Since she was earning $50,000 for each performance, that alone cost her $1.25 million. Overall, she says she lost about $2 million.
The Trump photo fracas forced the comedian to rethink how she approached her business. "I've had to educate myself on how to come out of this situation financially, which I'm very proud of," she said. Now, she runs her entire tour business on her own, handling everything from the insurance to renting venues to hiring ushers.
Griffin has been smart about managing her finances
While some might question Griffin's judgment in posting the Trump photo, it's hard to question her smarts when it comes to money matters. The comedian told The Cut that she's been earning between $3 and $10 million a year since 1996, when she started working on the sitcom Suddenly Susan.
Unlike many celebrities, Griffin doesn't outsource all financial matters to a business manager who gets paid a certain amount of what she earns.
"My CPA has a monthly flat rate, the same with my lawyer," she said. "I'm not giving my CPA 5% of the night someone threw a bottle at my head in Auckland, New Zealand — he didn't catch the f*cking bottle!"
Griffin added that she still signs all her checks and goes through financial documents line by line. She says she has no debt and calls her credit score "ridiculous."
She bought a $10.5 million house – in cash
Griffin's attention to money matters has paid off. For one, she in a position to weather the storm that followed her public roasting in 2017, which was exactly what she intended. When she bought her home, which cost $10.5 million, she paid in cash so she'd never have to worry about making payments on it.
"I didn't want to be an actress with no job security going, 'Oh my God, I have this baller house but I'm scared of the mortgage,'" she explained.
Griffin also spent years working to gain ownership of her reality show My Life on the D List as well as two years of her talk show. While she admits they're not worth much of anything right now, she expects someone will want to pay her to run them again eventually.
Kathy Griffin is worth $35 million
Griffin's clearly proud of her financial accomplishments, and she didn't hesitate to trumpet her net worth in the interview with The Cut. She said her seven-figure wealth meant she was doing OK even though agents and other LA power brokers were ignoring her.
"My net worth is $35 million," she said "And I am telling you that openly and proudly to say to these dinosaurs: "I don't need you."
Check out The Cheat Sheet on Facebook!