What Is Kevin Spacey's Net Worth and How Much Did Netflix Lose Because of Him?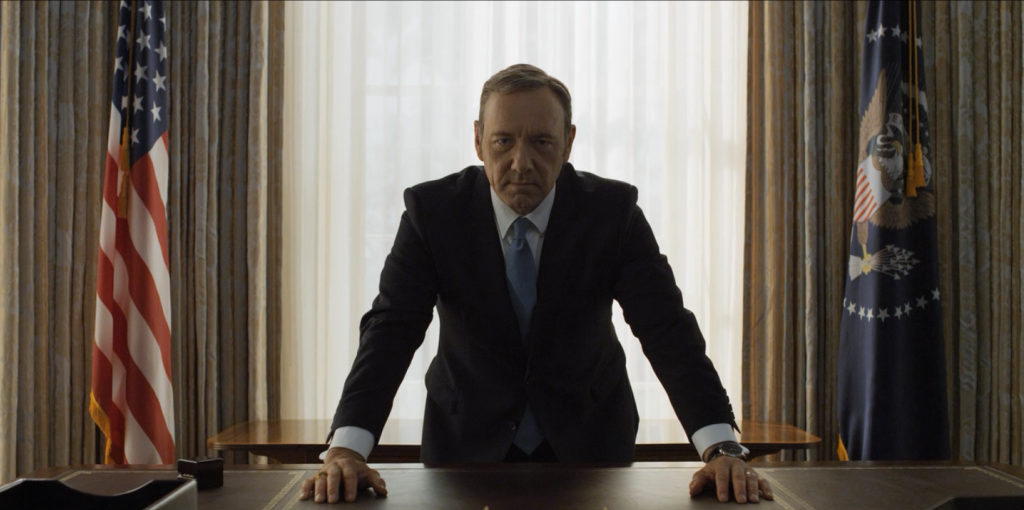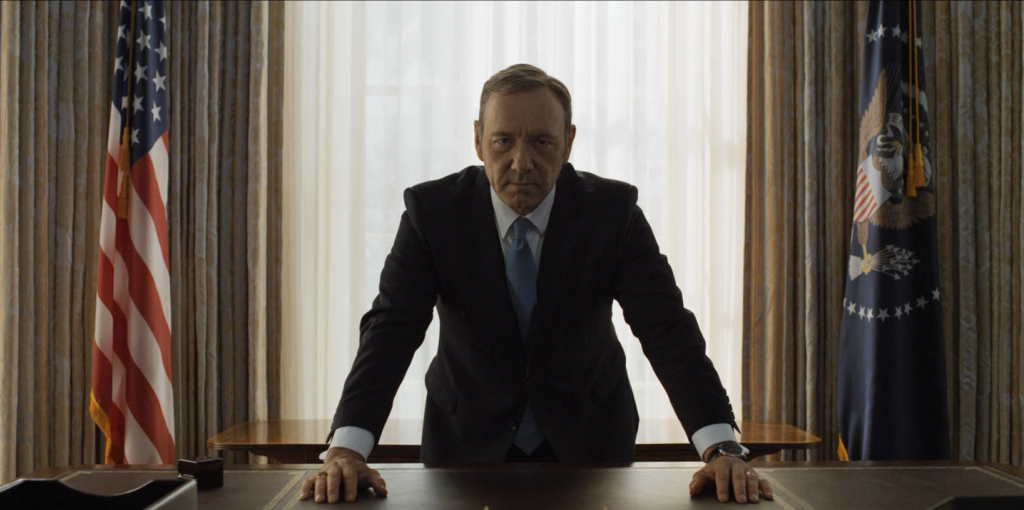 Actor Kevin Spacey was once riding high, commanding his role as Frank Underwood in binge-worthy series, House of Cards. And while Spacey was once a respected figure in Hollywood, he smashed his reputation when it was discovered that he groped an 18-year-old man in a crowded bar on Nantucket island, The New York Times reports.
He is also accused of the same behavior toward more than a dozen people. With investigations extending from Los Angeles, Califonia to London, England. Spacey has remained quiet with the exception of a jarring video he posted to Twitter when the initial felony charge was announced. The three-minute video, Let Me Be Frank shows Spacey as his character Frank Underwood, is both creepy and cryptic. Spacey seems to be implying he is being falsely accused.
Spacey is also now completely iced out from acting, which netted him a substantial fortune. And while his reported net worth sits at about $100 million, future earnings look bleak. In addition to being a financial detriment to his own wallet, his misconduct also dinged streaming giant, Netflix.
Spacey's career spanned two decades
He got his first big break playing a robber in the Nora Ephron inspired film, Heartburn. From there, he dabbled in television and film. He made a creepy appearance as an overly handsy Wall Street executive in Working Girl.
Spacey moved into more television and indie film roles. He played the sadistic Hollywood producer, Buddy Ackerman in Swimming with Sharks. But it was his role in film American Beauty that thrust him into the mainstream. His portrayal as misguided father and husband Lester Burnham earned the actor an Academy Award for Best Actor.
And while Spacey continued to steadily work in both film and television, it was his groundbreaking role as Frank Underwood in Netflix's House of Cards that solidified him a megastar.
And this is what he stands to lose
Let Me Be Frank https://t.co/OzVGsX6Xbz

— Kevin Spacey (@KevinSpacey) December 24, 2018
Spacey stands to lose out on considerable future earnings, Forbes reports. His $6.5 million in earnings from House of Cards is gone, now that he was erased from the show. Spacey earned about $500,000 per House of Cards episode.
He also lost his gig teaching acting for MasterClass. Spacey already earned about $100,000, but will no longer receive 30% of the revenue the class generates. Additionally, Netflix planned to make a Gore Vidal biopic with Spacey playing the lead role. That film is now tabled. Other deals include his typical $2 million salaries for mid-range films and $5 million for higher profile movies. Endorsement deals are also dead.
He also cost Netflix $39 million
Netflix, which streams House of Cards took a huge hit thanks to Spacey. The streaming giant already spent $39 million on content that included Spacey, CNN reports. This includes the House of Cards ending, plus money spent on the Gore, which was the Gore Vidal project.
Although House of Cards was set to wrap for good, Spacey's sexual harassment charges complicated plans. Production came to a halt as writers had to re-write the entire show without Spacey. Additionally, Gore was already in post-production, which will no longer be released.
Check out The Cheat Sheet on Facebook!