What Is Kim Kardashian West's Relationship Like With The Woman Carrying Baby No.4?
Baby no. 4 is almost here and Kim Kardashian West cannot contain her joy!
The reality star has been finalizing any last preparations to welcome her fourth child in the upcoming weeks.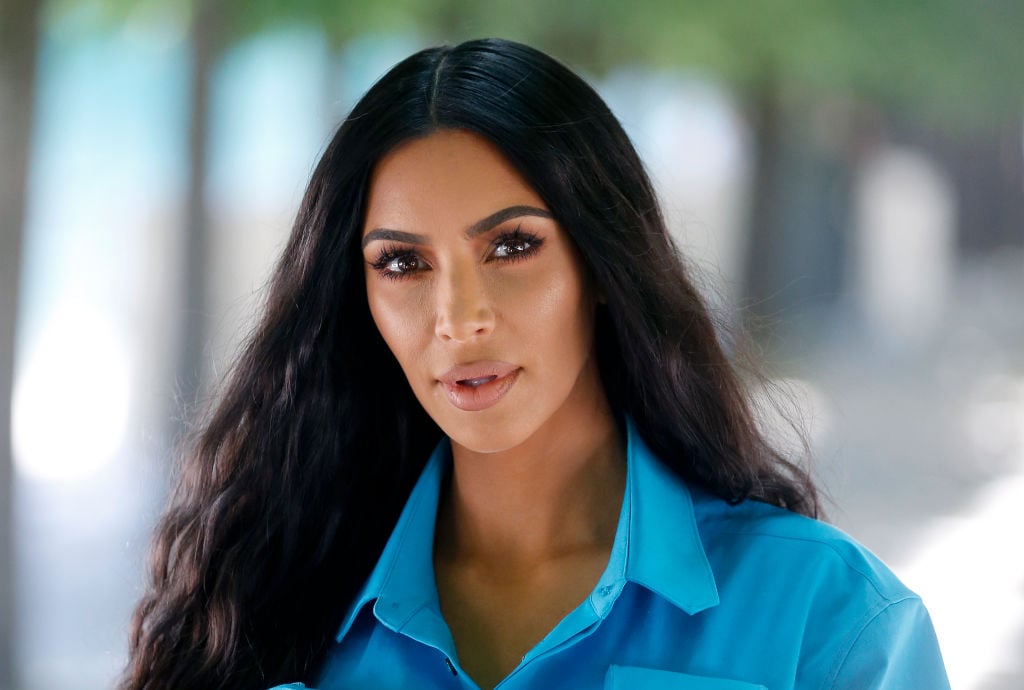 Kim Kardashian West has been open about her experiences with surrogates and recently shared how close she has become with the woman carrying her son.
Kim established a good relationship with the woman
Kim Kardashian West has been very open when it comes to discussing her experiences using a surrogate a second time around.
The reality star recently spoke to ET's Keltie Knight about her new sunglass collection with Carolina Lemke eyewear and also shared how her experience with her second surrogate was different from the first.
According to Kardashian West, this surrogacy experience is not as stressful as the first since she now knows what to expect.
"It's a different experience for sure, this situation is different," she tells ET. 
Unlike her first surrogacy experience, Kim Kardashian has learned to be a lot more calm and is more aware of what to expect.
"I love my surrogate, we have a really good relationship. I really trust her and I definitely see, like, the first time that I went through it, I was a little bit more anxious, and texting more and calling more, and I feel like my surrogate this time around, really is such a protecting person and I really trust that in her."
Though Kim Kardashian trusted her first surrogate, she feels as though having already go through with this process made it a little easier to establish a bond with this woman.
Kim is more at ease this time around
Not only is this her second time using a surrogate, but it is also her fourth child. Kim Kardashian West now knows what to expect during this process and was more at ease going into this.
"I feel really calm and at ease," Kim shared. "I don't know if it's a fourth kid thing or, we've been through the surrogacy before, you just get a little bit more calm as they go."
Though the process with Chicago went very well, that surrogate was apparently pregnant with her own child when it came time to Kim and Kanye wanting someone to carry their fourth child.
This could be her last surrogacy experience
Kim Kardashian and Kanye West have said that they've always wanted a big family.
However, after this baby is born, he could be their last child.
Though the reality star had amazing surrogacy experiences and is happy she was able to have more children, she and Kanye feel as though their family is now big enough.
"Their first time with surrogacy went so well, they decided to do it again," the source said. "The couple is excited to welcome such an incredible gift in 2019. They've also talked that after this child, they are most likely done having kids."
Maybe Kim and Kanye will change their minds in the future about having more kids, but we can guess they are happy just being a family of six!