What Is 'Love Island' Winner Amber Gill Up To Since The Split With Greg O'Shea?
Audiences didn't really gravitate to Love Island USA this summer which caused a ratings tank for its launch on CBS. But the original U.K. Love Island is a popular draw where the franchise originated, with its latest season being a hit for ITV.
With drama happening on and off screen, fans want to keep up on its stars Amber Gill, Greg O'Shea, Maura Higgins, and everyone else.
The cast's names are always in the British media's rotation, and since Gill and O'Shea were crowned the winners during this past season's live finale, things have changed. The couple split, sparking rumors of cheating, ill will, and third-party interference. O'Shea's reputation has taken a hit, but fans want to know how Gill is faring.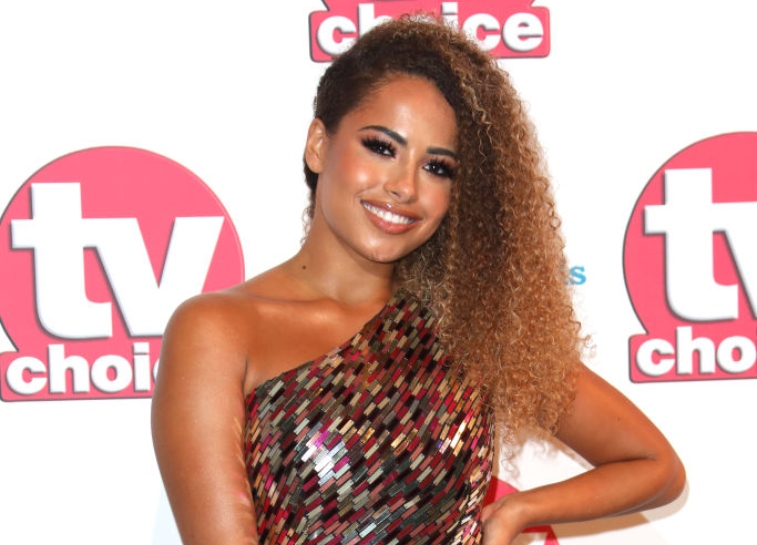 When and why did Amber Gill and Greg O'Shea part ways?
Earlier this month, the U.K.'s Evening Standard confirmed the breakup amid reports that O'Shea broke things off via text message. Only five weeks after claiming the crown and winning £50,000, the pair's romance was over.
Viewers were surprised when O'Shea appeared on Ireland's The Late Late Show without his lady love, and instead came with Maura Higgins. He defended himself by saying that the breakup with Gill was a mutual decision and he didn't do it with a text.
He added that Amber is gorgeous, and they were mad about each other, but demands on her time in the U.K. conflicted with his desire to stay in Ireland.
Gill, 22, disputed those claims during a recent appearance on Loose Women, saying O'Shea did indeed end their relationship by text after she expressed that she wanted him to make more of an effort to visit her. She was blindsided and hurt after being dumped by the rugby player.
Gill is making money moves
Since appearing on Love Island, Gill, a beauty therapist, has been focusing on building her brand. Days ago, Gill inked a deal with fashion company MissPap as their brand ambassador.
According to a new report by the Evening Standard, the collaboration is a lucrative one for her that's worth £1,000,000.
A press release from MissPap states that the project is part of a six-month exclusive deal called "Amber x MissPap" that will feature clothing in sizes 6 to 26. The collection will go live on the website in October. Gill was hands on with designing each piece and is excited about the partnership.
After winning the prize on Love Island, Gill said in an interview with Closer that she would go back to working in her aunt's salon and invest her money.
"We'll still have the salon, and I'll build from that – the goal would be opening a few more salons together. That was the idea before 'Love Island', so hopefully we'll see what we can do."
She's roommates with a fellow 'Love Island' alum
During her time in the villa, Gill bonded with Anna Vakili and her sister Mandi, dubbing Anna as her best friend ever. Since the breakup, Vakili and her sister have been sharing photos of girls' nights with Gill and their efforts to cheer her up with pizza, ice cream, and hangouts.
Now, Amber and Anna are now officially roomies. Gill told The Sun that she is doing well and she's moved in with her friend: "I've moved in with Anna which is lovely, she's been with me from the start."
In the wake of the breakup drama, Gill shared that she appreciates all the fan love and support. She's also humbled by the career opportunities being thrown her way, as it wasn't something she expected when she agreed to appear on Love Island. In her words, "onward."