What Is Macaulay Caulkin Doing Now?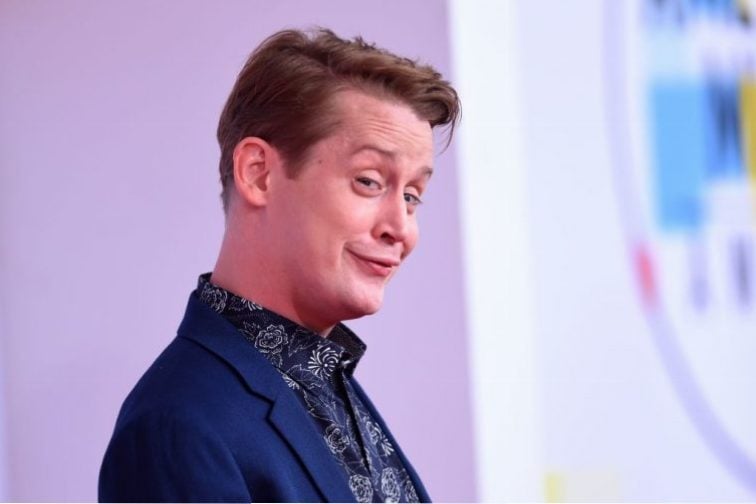 Macaulay Culkin is still a pop culture icon based almost exclusively on the Home Alone movies made more than a quarter century ago. Despite making other movies and being visible in various media projects since then, it's only been this year when he truly cemented his iconic status.
What is he doing now that's garnering so much attention? At 38 years old, he could become respected for more than just continually referencing Home Alone. He recently starred in a Google Assistant commercial (playing an adult Keven McAllister), changed his middle name, and landed a role in a new upcoming film.
Culkin moved out of the spotlight before turning 18
Those of you who were alive in the 1990s may remember when Culkin decided to retire from acting at the ripe age of 14 in 1994. After seven years of films, he decided to seek out a more private life by attending a private Manhattan school.
Years later, he noted to TIME Magazine he just wanted to disappear, proving movie stardom for teens has major baggage. The public didn't see him for four years until showing up in a music video and acting in an obscure West End play in London by 2003.
Not until the 2000s did we see him start to go through the "Remember me?" phase by showing up in ironic cameos and TV appearances.
Journeying back to showbiz
Well into his 20s, Culkin started to reinvent himself doing voice work in Seth Green's Robot Chicken, plus writing an experimental autobiographical book called Junior.
These projects showed a tendency toward taking more creative risks and not diving into something mainstream just to make a quick buck.
It involved co-starring in daring indie films ranging from dark comedy Sex and Breakfast to a memorable role in Saved!. The latter film had him playing a paraplegic battling his anti-Christian beliefs.
After a spate of personal issues around this time, his acting career ultimately became sporadic. He's made only three indie films over the last 14 years.
Starting a comedic rock band
Culkin decided to explore other alternative showbiz angles more recently. One of these was starting a rock band based on a video he made of himself sitting and eating a piece of cheese pizza. If you think this sounds similar to an Andy Warhol stunt, you're right.
This particular video inspired Culkin to start a rock band called The Pizza Underground. You could say it's another example of his foray into near absurdism and parody to rib pop culture.
A tour ensued with the band, but it ended disastrously. He talked about his time with the band on a recent appearance of The Tonight Show Starring Jimmy Fallon.
Anyone who got the comedy of his absurd band will likely appreciate his recent comeback.
Creating 'Bunny Ears'
Within the last year, Culkin created a website parodying alternative health sites like Gwyneth Paltrow's Goop. He called it Bunny Ears, proving again he loves exploring irony and parody in his own career. Articles like Birds Aren't Real, So Here is My Vegan Fried Chicken Recipe are hilarious and give you an idea that maybe he can't take much of pop culture seriously.
Yet, 2018 has shown that he may have a little drama left in his acting chops.
Will 2018-19 be Culkin's major pop culture resurgence?
Many media outlets still talk about Culkin's ups and downs, not unlike most former child actors. This year and 2019, though, look out of the ordinary compared to those similar.
That Google Assistant ad Culkin appeared in aired across many platforms throughout this year. Plus, he legally changed his middle name after a vote by his Twitter fans. Changing his middle name from Carson to "Macaulay Culkin" was an odd but endearing way to connect with his audience.
He'll co-star in a Seth Green comedy-drama movie called Changeland at some point in 2019.
Perhaps we'll see Culkin move away from having to rely on Home Alone to stay relevant and finally make his way as a middle-age adult actor who enjoys the irony of surviving the child actor curse.