What Is MCU Director Jon Favreau's Net Worth?
When you look at Jon Favreau's career trajectory, it's one with a noticeable shot to the stratosphere over the last decade as a director who hit box office pay dirt. Much of this was thanks to moving himself into the Marvel Cinematic Universe after making numerous detours toward independent film.
You may also remember Favreau's earlier days as an actor, something he's mostly relegated recently to playing Harold "Happy" Hogan in the MCU movies. At one time, he was a top independent film actor with an insightful view into flawed characters (e.g. Chef).
Let's take a quick look at how much Favreau made going from indies to the Marvel realm of riches.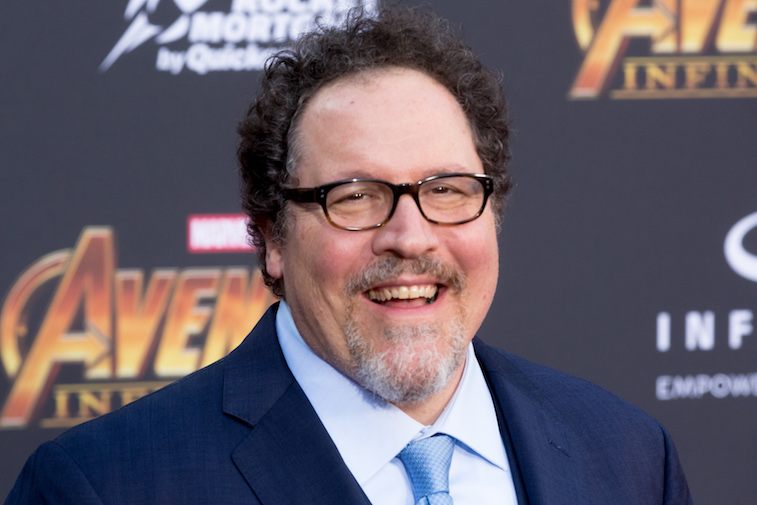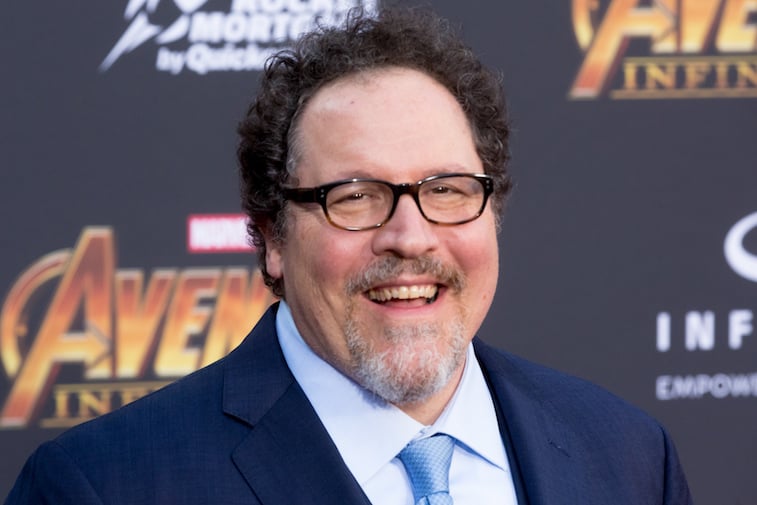 Finding success as a character actor
We've seen a long list of great character actors who usually stayed in this category and went far too unappreciated. Jon Favreau was definitely in that crowd, though it was clear he'd move up to something greater eventually.
He already had a unique appearance lending well to his earliest acting roles. His very first role was in the 1993 film Rudy where he met Vince Vaughan who'd become a filmmaker partner later when working together on Swingers.
Favreau proved his ability to expand beyond acting by becoming the co-writer and co-producer for the latter 1996 movie.
Through 2001, Favreau became one of those ubiquitous character actors who was instantly recognizable in anything he took on. Part of his work included small roles on popular sitcoms (like Friends) to beef up his resume. JF soon became known as one of the great indie actors, lasting even beyond 2008.
Turning into a respectable indie director
At the turn of the 21st century, Favreau stepped up and became a director, mainly of independent films. Made was his first directorial effort, which is a film likely (and unfortunately) long forgotten now compared to the films he directs nowadays. It was a crime comedy co-starring Vince Vaughan, including the legendary Peter Falk.
The art of conversation was also an important part of this indie sensibility. Some of you may remember a series he produced on Independent Film Channel called Dinner for Five. This showed Favreau and four other actors, directors, or producers sitting around a dinner table in a restaurant enjoying an intimate group discussion.
There were some fascinating conversations there about the process of making a film or showbiz in general. However, Favreau was about to go mainstream with one near-classic holiday film.
'Elf' will never be placed on a shelf
Even Jon Favreau may find it surreal to realize his first mainstream success as a director was directing Will Ferrell in 2003's Elf. This basically changed his trajectory on the type of films he'd soon make.
While it certainly upped his worth in Hollywood, Will Ferrell is the one who really cashed in on the success of Elf. For Favreau, it took another five years before he really started to make major millions as a director and essentially kick off the Marvel Cinematic Universe.
Continuing to work as an actor on TV and movies between 2003 and 2008, Favreau followed up Elf by directing Zathura: A Space Adventure. Latter film had good reviews, despite flopping at the box office. No doubt when Favreau heard about a director needed for Iron Man a couple of years later, he had some insight into how big of an opportunity it could become.
From 'Iron Man' to beyond
Comparing Jon Favreau's career pre-2008 to what transpired over the next 11 years is like looking at two different worlds. Once he directed Iron Man, the MCU opened a golden path for him as one of the most in-demand and respected directors/producers for Marvel/fantasy/adventure films.
With hits like Cowboys & Aliens, The Jungle Book, (and soon a remake of The Lion King), he's been making a mint as a director/executive producer. Executive producing credits for him today are now pinned on the MCU films, all of which we know made more than a few cents.
Today, Favreau is worth an estimated $60 million, a figure we think is likely to double or triple once The Lion King comes out and if he continues producing more MCU films. Like Robert Downey, Jr., though, we hope Favreau will take a break from Marvel and try to find his way back to his indie roots for good measure.