What is Melissa McCarthy's Age, and What Was Her First Big Movie Role?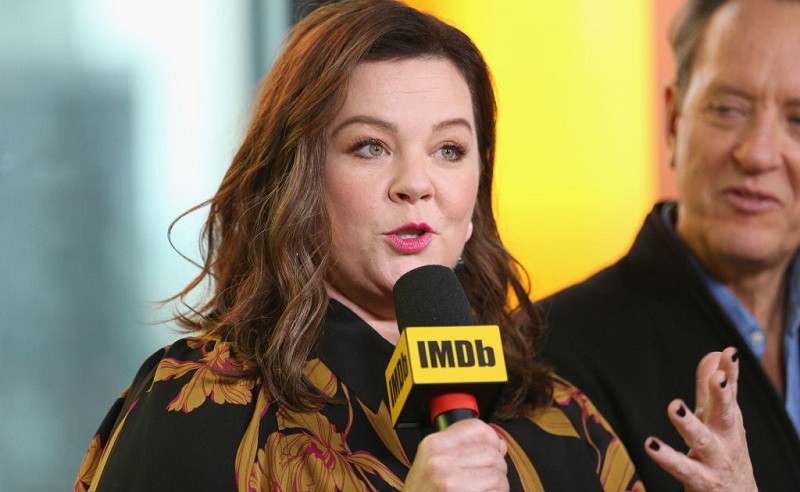 Melissa McCarthy is arguably one of the funniest women in the Tinseltown. She gained national recognition when she was cast in the fan favorite show, Gilmore Girls, as Sookie St. James. As a main character on the show, she appeared in basically every episode from 2000 until 2007 before reprising her role for the revival in 2016.
Right after Gilmore Girls ended, she found herself on the ABC show Samantha Who? as Dena for two years before landing the titular role as Molly in Mike and Molly from 2010 to 2016. McCarthy received a Primetime Emmy Award for Outstanding Lead Actress in a Comedy Series for her work on the show, a big deal considering it was her first leading TV role.
Melissa McCarthy's first significant movie role
While McCarthy is a mainstay on televisions across America, she also appears on the big screen quite regularly. Despite being in the Hollywood game since 1997, the comedian didn't land her first big movie role until 2011 when she was cast in the hilarious film Bridesmaids. In the romantic comedy, McCarthy plays Megan, one of the best bridesmaids due to her unfiltered nature.
Her work on the film landed her several best-supporting actress nominations including an Academy Award, BAFTA Award, and a SAG award. She took home a few lesser known honors including an ACCA award, BSFCA award, and a Golden Schmoes award. Ultimately she ended up with 32 wins and nominations for the memorable role, a little over a quarter of her total. An impressive amount of recognition considering she wasn't even the lead and had several ensemble cast members to contend with.
Melissa McCarthy's best roles
There are a few roles that really stand out when you think of the comedy star: The Heat, Spy, Bridesmaids, Identity Thief, and Tammy. Her most recent role as Lee Israel in the 2018 film Can You Ever Forgive Me? also makes the list as it really showed fans a different side of McCarthy. Not only that, the part resulted in another Oscar nomination, the second the actress has ever received.
In the other five films, McCarthy breathes life into the comedies. In The Heat she plays Mullins, a Boston cop with a potty-mouth. In Spy, she plays Susan Cooper, a CIA analyst who goes undercover to bust an arms dealer. In Identity Thief, she's the bad gal, Diana, a woman who has taken over an innocent man's life and in Tammy she is none other than Tammy, a woman down on her look who turns to the road to escape her troubles. In each of these films, McCarthy's presence commands attention and leaves viewers laughing from start to finish.
What's next for Melissa McCarthy?
McCarthy has two movies in the works for this year, both of which are in post-production. The Kitchen is an action-packed crime drama following the wives of New York gangsters in the 70s as they try to keep things running after they are locked up. Superintelligence aligns more closely with McCarthy's typical roles. In the action-comedy she will be playing Carol, a woman whose life is turned on its head after she is chosen to have the first super intelligent creation monitor her. It will be an interesting year for McCarthy fans as they get to see her take on two very different parts.
How old is Melissa McCarthy?
The comedian turned comedy superstar has been in the Hollywood game since 1997. Over the course of her 22-year career, she's made a name for herself and amassed a pretty impressive net worth. She started off as a humble comedian making ends meet on the Stand Up New York and The Improv stages in NYC before becoming a headliner on films and TV. She's certainly making the best of her career. So, how old is the fan favorite? McCarthy was born in 1970 and is 48 years old. She will be turning 49 on August 10th later on this year, less than a month after her next film, The Kitchen, comes out.