What Is Michelle Obama's Relationship Like With Her Mother?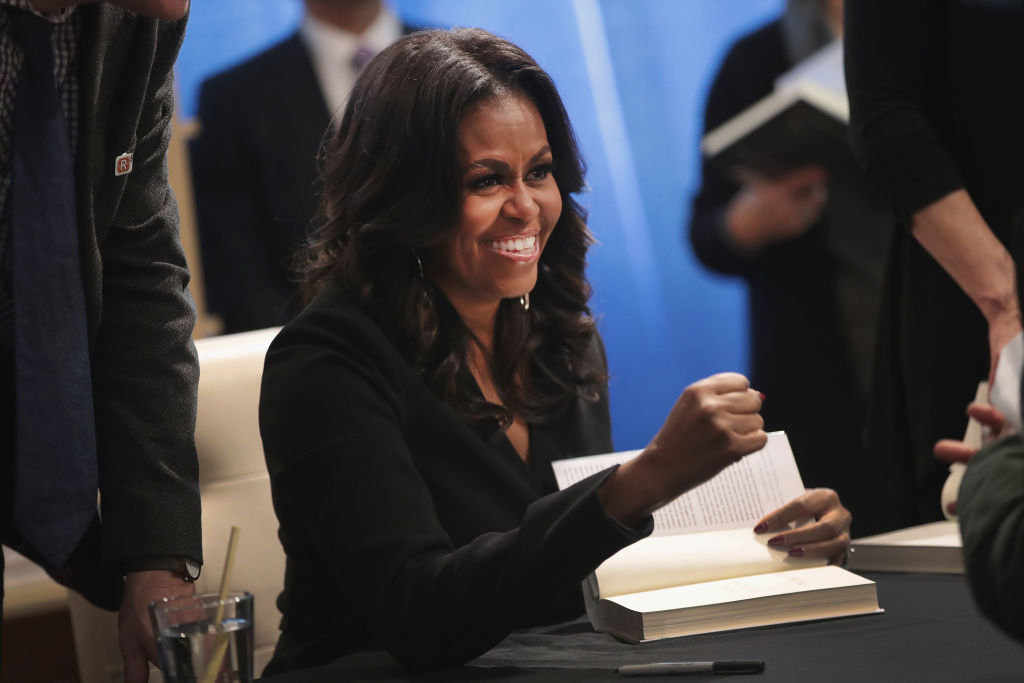 No matter where you go in life, or what you become, most mothers will always see their daughter as their eternal "little girl." That includes even becoming the first lady of the United States of America.
First Lady, Michelle Obama has been pretty candid about her relationship with her mother, Marian. Like most mothers, Marian is fiercely protective of her family and was by Michelle's side throughout the eight years the Obamas were in the White House.
But what is Michelle's relationship like with her mother and is Michelle or her brother Craig her favorite?
'Beloved figure'
Michelle and Marian sat down with CBS's Gayle King in 2018 to discuss their time in Washington D.C. Michelle told King her mother became the most "beloved figure" in the White House, often becoming a confidante to a number of staff members. "She had a stream of people. The butlers, the housekeepers," Daily Mail recounted. "They would all stop by… Grandma's room was like the confessional."
Although Marian returned to her hometown of Chicago, Illinois, she keeps in touch with former staff. Michelle revealed many still visit her mother in Chicago and described her D.C. friends as "family."
Marian was a constant for her granddaugthers
Michelle describes her mother's support during her White House years as a way to maintain continuity with family life. When she was traveling for business, Michelle said knowing her mother was there for her daughters was a relief.
"I wanted them to come home to family….there was just parts of the girls' lives that I just knew were going to be okay 'cause Mom was there," she said. "When I traveled internationally, grandma was there. When I wasn't home at the end of the day, grandma was there."
Marian was also there to accompany the girls to school in the morning, along with Secret Service. "Well, Mom would ride in the car with her to make it feel like a regular carpool," Michelle shared.
She credits her mom with her success
Michelle told actress Tracee Ellis Ross that Marian raised her children to become adults. "She always talked to us like we had sense," CNBC recounts. "She never used baby talk."
Marian is also the reason for Michelle's success. "The mother that I am today is a direct result of Marian Robinson," Michelle said. "My mom is one of the smartest people with just plain old common sense. The thing she always said that I do remember is that, she told me and my brother, 'I wasn't raising children. I was raising adults.'"
But this is mom's favorite child
Michelle and her brother Craig told Good Morning America that Craig is Marian's favorite. "I am the First Lady but my mother is like, 'When is Craig coming?'" Michelle told GMA host Robin Roberts. "I'm like, 'I live in the White House. What more do I have to do?'" Then Craig chimed in, "I am the favorite."
Michelle admits she had her brother help convince Marian to move to the White House to help with her daughters. "My mom, she is not the sort of intrusive in-law. She would never want to even stay over and babysit our kids. She'd go home," he said. "She really didn't want to join them in the White House for that reason."
Then he sweetened the deal. "I just sort of positioned it like, you will helping your granddaughters out, number one, and if you move into the White House, then I'll come to visit you more."
This recent text exchange says it all
With all her accomplishments and accolades, Marian will always see her daughter as being her child. Michelle hilariously shared a text exchange that proves her mom can still put her in her place.
Michelle shared the exchange on Instagram and wrote, "When your mom doesn't think you're a "real" celebrity…Tonight in Phoenix, I shared this text thread from my mom from #Grammys night, and I just had to share it with all of you."
Marian wrote, "I guess you were a hit at the Grammys. Did you meet any of the real stars or did you run right after you were done?" Michelle responded, "I told you I was going to be on it." Michelle reminded her mom that she was kind of "a star too" to which Marian responded, "Yeah." Mic drop.
Check out The Cheat Sheet on Facebook!