What is Monica Lewinsky's Net Worth and Why She Participated in 'The Clinton Affair' Series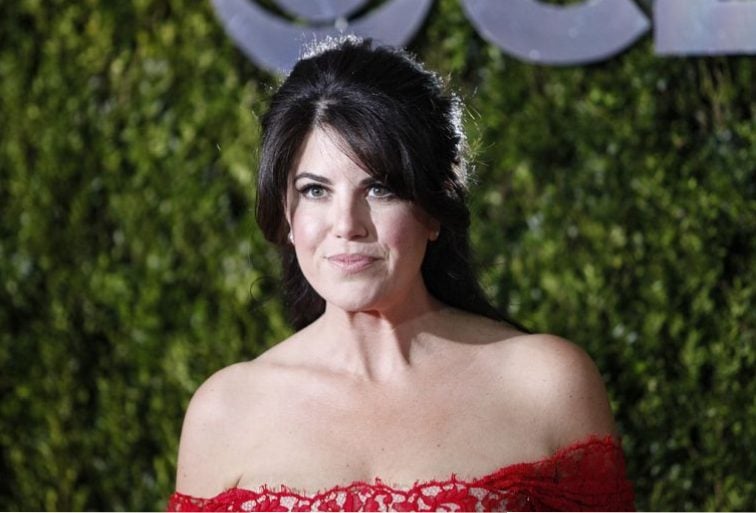 More than two decades ago, Monica Lewinsky became the most famous White House intern of all time as she was involved in the scandal that nearly ended Bill Clinton's presidency. Now, she is making headlines again with the new A&E special titled The Clinton Affair.
The docuseries is raising questions about Lewinsky's life including did she ever get married or have children, what her net worth is, and what she is up to today? We're answering all that plus why she agreed to take part in The Clinton Affair.
The scandal
To quickly recap for those who don't remember, in June 1995, Lewinsky started working as an intern in the office of Leon Panetta, who was Chief of Staff at the time. By November of that same year, she and then-President Bill Clinton began having a sexual relationship. Their encounters mostly took place in the Oval Office where Lewinsky had frequently made trips to deliver paperwork.
In 1996, she confided in fellow Pentagon employee Linda Tripp about her alleged relationship with Clinton, Tripp then began secretly taping conversations with Lewinsky about the affair. Tripp later shared those recording with reporters, which led to all kinds of ramifications including Clinton's impeachment. It also brought a ton of media attention and scrutiny to the young intern who was having an inappropriate relationship with a man she knew was married.
Why Lewinsky signed on for the series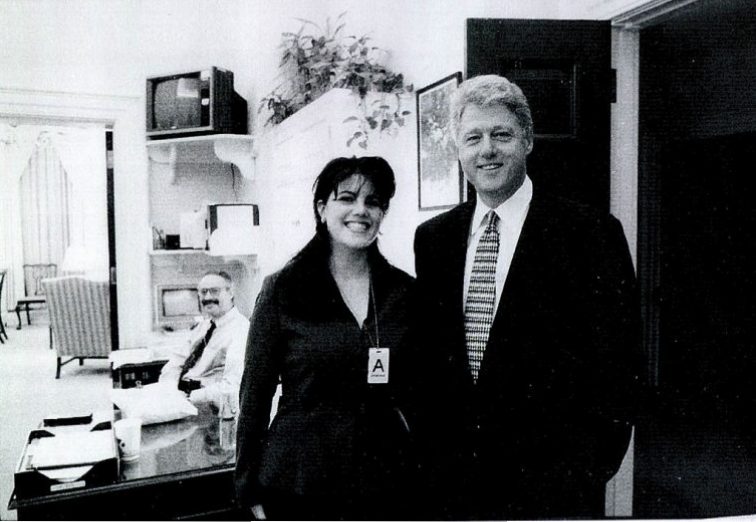 The A&E special is again putting the spotlight on the political scandal and that time in Lewinsky's life but she had her reasons for wanting to take part in the series from producer Blair Foster and Oscar-winning director Alex Gibney.
"I think 20 years is enough time to carry that mantle," she wrote in a Vanity Fair essay She added that Foster "pointed out to me during one of the tapings that almost all the books written about the Clinton impeachment were written by men. History literally being written by men. In contrast, the docuseries not only includes more women's voices, but embodies a woman's gaze: Two of the three main editors and four of the five executive producers are women."
Lewinsky said the "grief for the pain I caused others" was another big reason and she would like to again apologize to Hillary Clinton.
Did Lewinsky ever marry or have children?
Lewinsky has never been married and does not have any kids. Back in 2015, she told People that she does date but doesn't ever talk about who she dates publicly.
"You can ask [about my love life], but I keep my personal life private," she said, adding, "I think people have known enough about my romantic life for a lifetime."
Her net worth today
Lewinsky didn't totally disappear from the limelight following the scandal. She actually appeared on Saturday Night Live, The Tom Green show, and did several interviews regarding the affair. She also did Jenny Craig commercials for a period of time.
In 1999, Lewinsky worked with Andrew Morton to publish the book Monica's Story. Her book advance was reportedly for $500,000. She became a fashion designer as well and sold a collection of handbags under her name. In 2005, she moved to London and graduated with a masters in social psychology at London School of Economics. Today, she is an anti-bullying activist and proponent of the #MeToo movement.
Lewinsky has an estimated net worth of $1.5 million.
Check out The Cheat Sheet on Facebook!