What is Olivia Colman's Net Worth?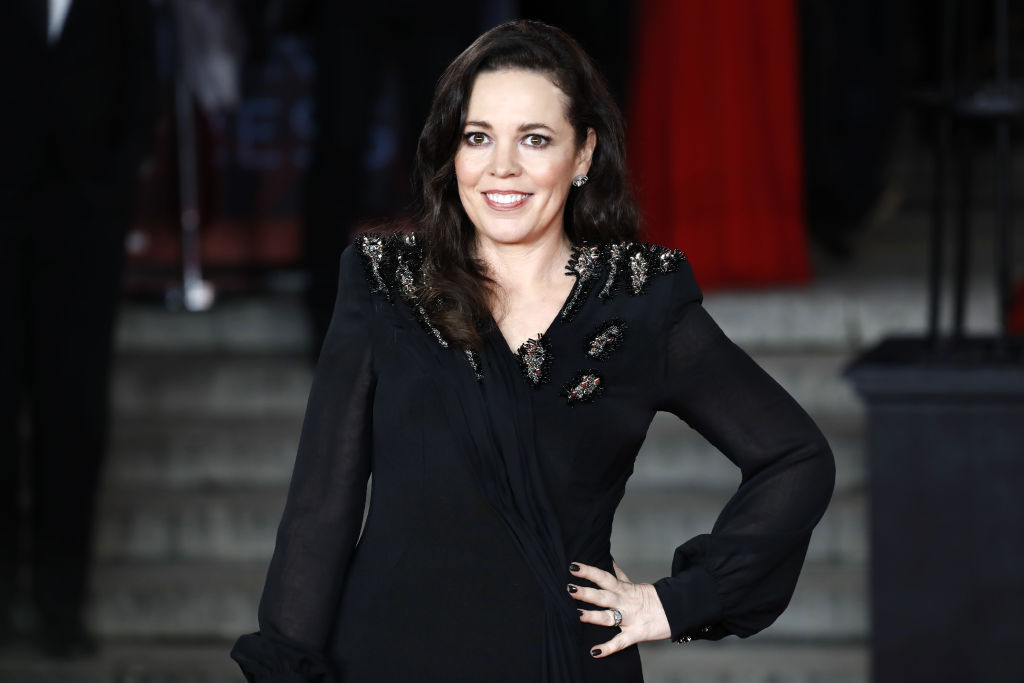 Olivia Colman born Sarah Caroline Olivia Colman is an English actress and alum from Cambridge Bristol Old Vic Theatre School. Her classical theater training has given her all the skills she's needed to carve out a niche for herself across film, radio, television, and of course theater. Colman has been in the industry since 2000.
In her 18+ years rubbing shoulders with Hollywood elite she's managed to talk her way into roles and put unique spins on some of her characters. The underrated actress just recently made headlines when she won the Golden Globe for her work on The Favourite, one of her few leading roles.
How did Olivia Colman get her start?
Colman's first time on stage was in the leading role of a school play, The Prime of Miss Jean Brodie. Colman was just 16 at the time. From there she appeared in several TV series between 2000 and 2001. She was a mainstay on Bruiser, followed by smaller parts in People Like Us, Life as We Know It, Mr. Charity, and Comedy Lab.
She also worked with two of her former classmates, David Mitchell and Robert Webb on The Mitchell and Webb Situation. Unfortunately (or fortunately depending on how you look at it) her agent felt like she was getting too invested into their work. She was pushed to distance herself from the pair to broaden her horizons.
Olivia Colman's noteworthy roles
By far Colman's most notable role is as Queen Anne in The Favourite. Her riveting acting didn't just land her critical acclaim and a Golden Globe. She also won an AACTA International Award, British Independent Film Award, Critics Choice Award from the BFCAA, COFCA Award, CFCA Award, and countless other awards and nominations.
Her second most noteworthy role will be as Queen Elizabeth II in the TV series, The Crown. Being able to play two Queens less than a year apart is an honor and a testament to Colman's talent. The Favourite actress took over the role from Claire Foy who was cast as the Queen in the first two seasons. Colman's portrayal hasn't netted her any awards as the series hasn't gone live on Netflix but it's only a matter of time. She will be playing the Queen in both the third and fourth season at the very least.
Other outstanding parts the English actress recently brought to life are Madame Thenardier in Les Misérables, Strawberry in Watership Down, Deborah in Flowers, Hildegarde Schmidt in Murder on the Orient Express, Ellie Millerin Broadchurch, and Angela Barr in The Night Manager.
Olivia Colman's humanitarianism
Hollywood has been good to Colman so she's made sure to give back. After working on the film Tyrannosaur, Colman became a Patron for Tender, a UK charity that focuses on preventing violence and sexual abuse through theater. Other philanthropy work has included walking during the Alzheimer's Society's Holkham Hall Memory Walk in 2013 and being a voice for Marie Curie Daffodil Day. She even spoke on behalf of Afghani women for Amnesty International because those women could not appear to read their stories.
What is Olivia Colman's net worth?
Between her work in theater, film, TV, and radio, the Watership Down actress has amassed a net worth of $3 million. While details about her paychecks are under wraps there is one thing that has gone public. When news that Claire Foy's pay was less than her male co-stars went public, fans and critics rallied against the show gaining her a boost in her income. The pay bump has definitely been passed down and Colman is looking at a check on par or better than her co-stars for The Crown.