What Is Omarosa's Job? A Look Back at Her Career from 'The Apprentice' to the White House
Omarosa has some new bombshell revelations about her time working in Donald Trump's White House. In her new book, Unhinged, due out August 14, the former contestant on The Apprentice claims that Trump use the N-word while filming the show, though she never heard him say it herself.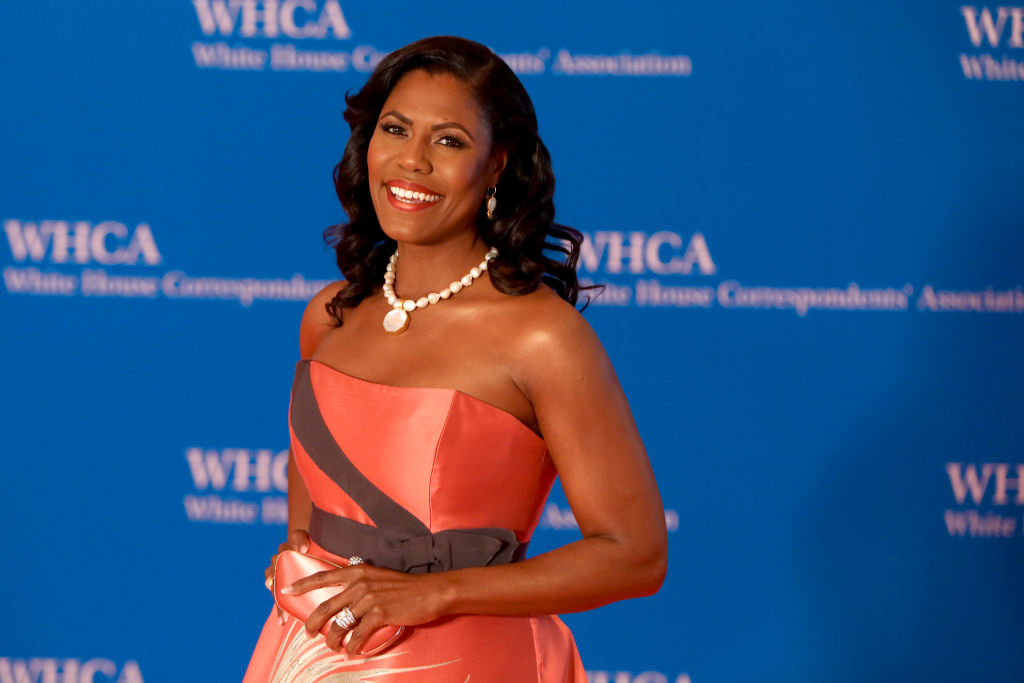 Omarosa – whose full name is Omarosa Manigault Newman — also claims she heard the president use other racial slurs when she worked in the White House and that she was offered $15,000 a month in hush money to keep quiet after she lost her job with the Trump administration in December 2017, the Washington Post reported. While the White House says the book is "riddled with lies and false accusations," the Post did confirm that at least some of the conversations detailed in the book match recordings Omarosa made while working in the West Wing.
This new book is sure to thrust Omarosa back into the spotlight. But how did someone who until recently was best known for getting fired from a reality TV show more than a decade ago end up with a prominent job working for the president of the United States? And what is she up to today? Let's take a look back at Omarosa's career over the years.
The first time she got fired from a White House job
Believe it or not, Omarosa's most recent White House gig wasn't the first time she worked at 1600 Pennsylvania Avenue.
Back in the 1990s, Omarosa, who has a degree in broadcast journalism from Central State University in Ohio, had a job replying to invitations received by then Vice President Al Gore. According to a 2004 report in People magazine, the 23-year-old was so bad at that job that she got her co-workers in trouble. From there, she headed to the Commerce Department, which she managed to lose two jobs because she couldn't get along with others. Anyone who watched The Apprentice back in the day won't be surprised to hear that.
The Apprentice and other reality TV appearances
The first time most Americans heard of Omarosa was during her appearance on the first season of The Apprentice in 2004. As the "villain" of season 1, viewers loved to hate her. Though Trump fired her in episode nine, she was notorious enough to be invited back for appearances on Celebrity Apprentice in 2008 and All-Star Celebrity Apprentice in 2013. 
After she shot to fame on The Apprentice, Omarosa wasn't quite ready to leave the spotlight. She appeared on other reality TV shows like Girls Behaving Badly and Fear Factor and was a cast member on season 5 of The Surreal Life. Omarosa also hosted the first season of The Ultimate Merger, a dating show produced by Trump that aired on TV One.
In 2017, she appeared on Say Yes to the Dress. After leaving her job in Trump's White House, Omarosa landed a spot on Celebrity Big Brother.
Running for office
In 2014, Omarosa was a candidate in a special primary election for a seat on the Los Angeles school board. She was one of seven candidates in the non-partisan race and came in second-to-last, with 5.3% of the vote.
Author
Unhinged isn't Omarosa's first book. In 2008, she published The Bitch Switch: Knowing How to Turn It On and Off. The book promised to be a "straightforward and smart guide to understanding your 'inner bitch.'" Publisher's Weekly called it "genuinely insightful."
Working for the Clinton campaign  
During her time in the Big Brother house, Omarosa revealed that before she joined the Trump train, she worked to elect his rival, Hillary Clinton. She said she worked for the "Ready for Hillary" organization for a time and thought that Clinton was "strong" and "sharp." But she added that she didn't like how she'd been treated by the organization, which she said made it easy to say yes when Trump called and asked for help on his campaign.
Joining the Trump team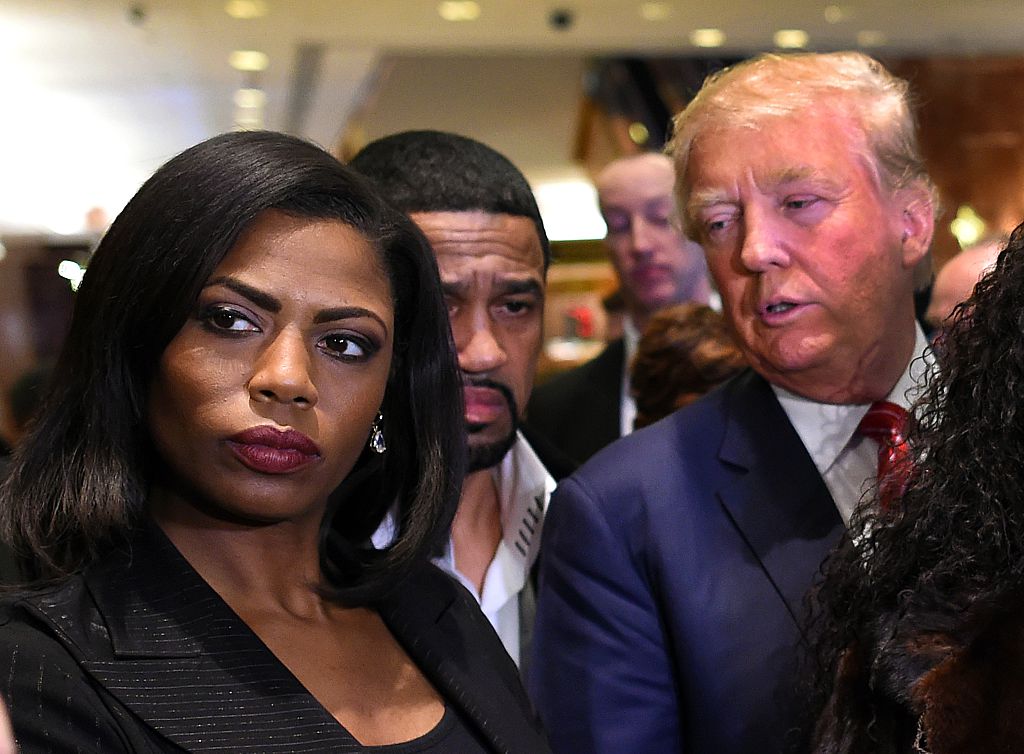 In July 2016, Omarosa joined Trump's campaign as the director of African-American outreach. Before that she was a board member of the National Diversity Coalition for Trump.
In January 2017, Omarosa landed a job as director of communications in the White House's Office of Public Liaison. She earned nearly $180,000 a year for her gig – a big bump from the $46,000 she earned working for the Trump campaign and his presidential transition team, according to her financial disclosure forms.
Her second go-round at a White House job was more high profile than her first, but probably more rocky. She reportedly clashed with Chief of Staff John Kelly and tried to use the White House as a backdrop for her wedding photos. Less than a year later, she was out.
Her other gigs
In addition to her Trump campaign salary Omarosa's financial disclosure forms revealed what else she's done recently to make money. She reported $1,500 in income from adjuncting at Howard University's School of Business and earned another $400 as a substitute special education teacher for Los Angeles Unified School District. She also earned thousands in appearance fees and royalties from TV appearances.
What's next for Omarosa? While she doesn't appear to have a full-time job right now, her new book will bring her a lot of attention, something she certainly appears to enjoy. We wouldn't be surprised if she parlays that into yet another high-profile job.