What Is Orlando Bloom's Net Worth and Did He Propose to Katy Perry?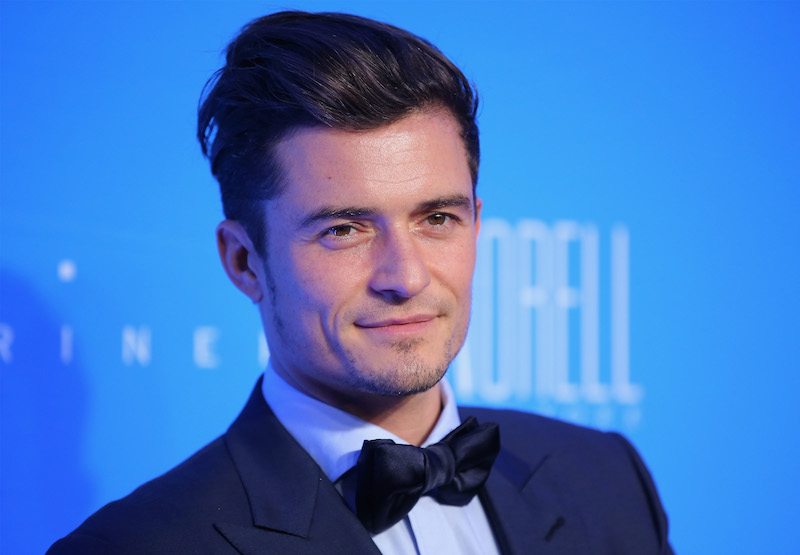 Actor Orlando Bloom may have dropped the biggest Valentine bomb of all when it appeared that he proposed to singer Katy Perry on the romantic day.
Both Bloom and Perry posted the same photo to Instagram. Perry flashed a dazzling ruby ring, surrounded by sparkling diamonds. Perry's caption was simply, "full bloom." Bloom wrote, "Lifetimes."
While cryptic, fans and the media quickly picked up on the image and assumed the couple got engaged on Valentine's Day.
Could the couple be messing with fans?
Although most people jumped on the news, others wondered about the ring's placement. The image doesn't completely show whether Perry is wearing the ring on the third finger of her left hand.
One fan wrote on Bloom's Instagram, "Why is it on the wrong finger??? Congrats though! Very different! Love it! Now put it on the right finger not towards your thumb." Other fans were in catch up mode and asked, "She's back with Orlando Bloom???"
But it seems like the real deal
Although Perry and Bloom were cryptic, Perry's mother, Mary Hudson cleared up any confusion. "Look who got engaged on Valentines Day!" she posted on Facebook. Hudson also shared additional photos of Perry and Bloom, including the ring, which sat on Perry's third finger.
The engagement also appeared to be a public gathering. Bloom and Perry are photographed in what seems to be a staged event, surrounded by a rose covered arch. Perry's mother seems to be in attendance too as some of her posted images are blurry.
Perry was also likely surprised as she posted a sweet image of puppies to her Instagram earlier in the day. "Feeling loved today from all y'all… Sending it right back at ya from us. Happy mushy gushy day," she wrote. Bloom may have been preparing for the big day. Bloom's earlier Instagram post was a quote from Daisaku Ikeda about how, "Love is not two people gazing at each other, but two people looking ahead in the same direction."
Bloom and Perry will likely be a financial power couple
Perry's financial net worth stands at about $330 million, Celebrity Net Worth reports. Bloom's current net worth is about $35 million, according to Celebrity Net Worth.  Born in Canterbury, Kent, England Bloom's early years were shrouded with challenges, according to his IMDb. He originally believed his biological father suffered a stroke and died when he was four. Bloom and his sister were raised by his mother and family friend, Colin Stone. But when Bloom was 13, his mother told him Stone was actually his biological father.
Bloom also struggled with dyslexia in school but excelled in the arts. While studying at Guildhall School of Music and Drama, he fell three stories from a rooftop terrace. He broke his back and was concerned he'd be permanently paralyzed. But he recovered and returned to acting.
He was discovered by director Peter Jackson and worked on the Lord of the Rings trilogy after graduating from Guildhall. Bloom has also starred in other franchises like Pirates of the Caribean and The Hobbit. He also appeared in a number of short films and television series.
Check out The Cheat Sheet on Facebook!