What is Pixar's 'Onward' About?
Everyone's heard the tales of fantasy, from trolls guarding bridges to dragons breathing fire. Yet, surprisingly enough, Disney and Pixar managed to add their special twist to these classic fairy tales. Here's what we know about the cast and the story from Disney and Pixar's upcoming animated movie, Onward.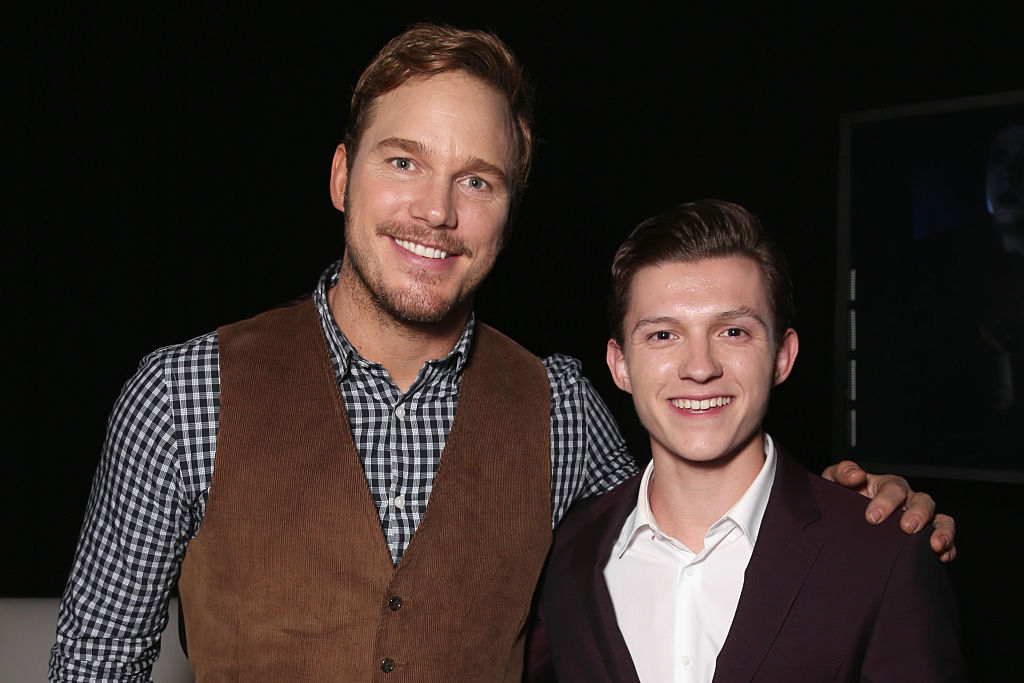 The movie stars Tom Holland and Chris Pratt
The Star-Lord and Spider-Man actors are reunited and no, it's not for a Marvel movie. Tom Holland, who plays Spider-Man and Chris Pratt who plays Star-Lord both appear in Pixar's Onward.
Aside from his work in Spider-Man: Homecoming, Spider-Man: Far From Home, and several other Marvel movies, Tom Holland acted in films like In the Heart of the Sea and performed in musicals like Billy Elliot.
Some may know him as the "humble" member of The Guardians of the Galaxy, Star-Lord. However, Chris Pratt also acted as the lead role of The Lego Movie, as Owen in the Jurassic World franchise, and as the guitar-strumming Andy Dwyer on Parks and Recreation. Tom Holland and Chris Pratt acted alongside each other in Avengers: Infinity War and Avengers: Endgame.

Other cast members in Onward include Octavia Spencer, an actress famous for her work in The Help, Fruitvale Station, and Hidden Figures. She most recently played the title role in the horror movie Ma. Additionally, according to IMDB, Seinfeld's Julia Louis-Dreyfus voices a character in Onward. It is unclear what roles Octavia Spencer and Julia Louis-Dreyfus will play in this Pixar movie.

Pixar is headed in a different direction with 'Onward'
After a slew of sequels and prequels, like Incredibles 2 and Toy Story 4, Pixar is returning to its roots with a fresh original story. In an interview with Entertainment Weekly, Pixar president Jim Morris stated that Pixar might take a step back from sequels for a while. Movies like Ratatouille, Inside Out, and Wall-E will stay stand-alone movies for some time.
"Most studios jump on doing a sequel as soon as they have a successful film, but our business model is a filmmaker model, and we don't make a sequel unless the director of the original film has an idea that they like and are willing to go forward on," Jim Morris said.
Onward will be the first Pixar original movie since 2017's Coco, a film about the Mexican holiday Día de Los Muertos. The plot of this new film, Onward, was somewhat revealed in the teaser trailer.

The trailer for 'Onward' released on May 30, 2019
The teaser trailer for Onward trended on YouTube, gaining over three million views within the first week of its release. Within hours, fans raced to Twitter, some comparing Chris Pratt's elf voice to Star-Lord imitating Thor in Avengers: Infinity War. Others said this new movie feels more like a Dreamworks film than a Pixar film.
Set in a magical land, this movie shows suburban life can exist even for mystical creatures. A picturesque landscape is interrupted by an airplane. A newspaper that reads "Centaur Gallop Poll Results" is thrown to someone's front door. Tom Holland's character, an elf is welcomed home by his rambunctious pet dragon.
Fans then see brothers Ian Lightfoot, voiced by Tom Holland, and Barley Lightfoot, voiced by Chris Pratt, as they embark on a "really fast and strange errand." What this quest is, exactly, was not revealed in the trailer.

Disney and Pixar's Onward premieres in theaters March 2020.