What is Princess Charlotte's Favorite Color?
Princess Charlotte might be the most talked-about royal in the famous royal family. At just three years old, Charlotte captivates the public; we adore her, and we want to know everything about her. And just like any other little girl, Charlotte has a favorite color — what is it?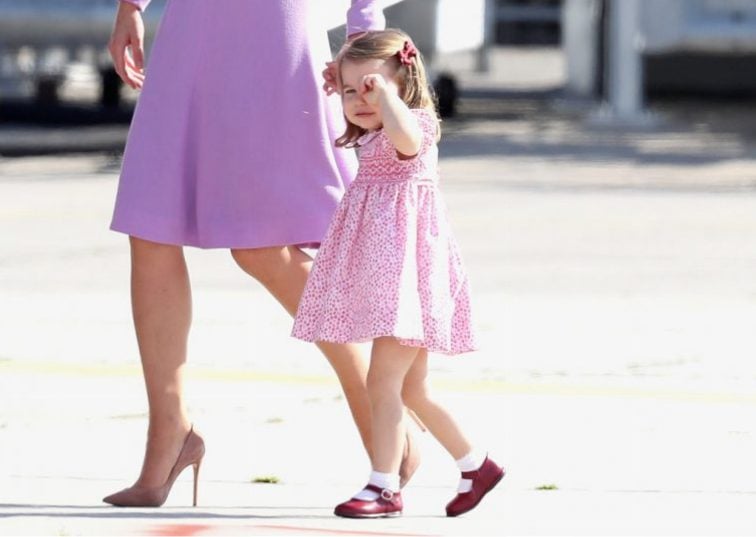 Charlotte's mother picks out most of her outfits
Charlotte is only three years old, so it makes sense that she doesn't pick out most of her clothes. While little kids do like to try and pick out their own outfits, it's safe to assume that Kate has the final say in what Charlotte wears. (Plus, the royal family has plenty of stylists.) However, most children are not content wearing outfits they find uncomfortable or unappealing, and since Charlotte always looks like a happy little one in her outfits, she probably likes what Kate picks out for her.
But one color seems to appear frequently: Pink
Charlotte has made plenty of appearances in her three short years. And she seems to fancy one color more than the others: Pink. Charlotte is frequently spotted wearing pink dresses, and she always looks absolutely adorable in them. She attended a well-known polo match during the summer wearing a pink sun dress, and the photos proved she enjoyed herself the whole time. She also stepped out in a pink dress during the Trouping the Colour Parade in 2017. Her mother wore bright pink to the event as well, and the two made a great pair. Plus, Charlotte has been known to step out wearing the fun color for no special occasion at all. And she paired a red coat with a pink scarf in her first day of school photos.
Kate has admitted that pink is Charlotte's favorite color
The outfits tell all, but Kate has actually admitted that Charlotte's favorite color is pink. Kate recently visited Hornsey Road Children's Centre in London, which is a childcare and family support center. While there, a young girl handed her flowers. Town & Country Magazine reported that Kate then asked the little girl what her favorite color is, to which she said it is pink. Kate responded by saying that's also Charlotte's favorite color. It seems obvious that Charlotte adores the color, but now we have Kate's word that there is a reason Charlotte wears so many pink outfits.
Pink seems fitting for someone with Charlotte's positivity
According to BournCreative, the color pink represents something that is sweet, charming, and playful. It also represents friendship and affection. Charlotte may be a young princess, but she's already shown off her lovable charm simply by being herself. She never appears to have a bad attitude in public and always presents herself in a sweet way. Plus, it's evident she is playful, considering she loves to run around with her brother and spend time with those close to her. Of course, Charlotte's favorite color may change as she gets older, but with her current personality and the way she presents herself, pink suits her perfectly.
Check out The Cheat Sheet on Facebook!