What Is Rebel Wilson's Real Age?
Rebel Wilson is a hilarious Australian actress who has been making a name for herself since 2003. She's also known for being outspoken, evident by her joining the masses of women who spoke up against sexual harassment. That's not all. She also stood up against the big boys and filed a defamation case against Bauer Media. The publisher accused Wilson of being a serial liar back in 2015. Well the Aussie didn't find the situation very funny.
Thankfully the judge saw things her way and she was able to clear her name, take some money home in damages, and continue with her rather successful career.
Rebel Wilson turns heads in 'Bridesmaids'
Wilson has had to deal with her fair share of drama for better or worse. Real life drama is no fun, but her earlier dramedys definitely were! When Wilson was cast in Bridesmaids as Brynn, she almost stole the show. That was no easy feat considering every actress; the hilarious Melissa McCarthy included put their all into Oscar-nominated movie.
The following year she was cast in Pitch Perfect, another film she would continue to be known for. She played Fat Amy in the movie, a role that earned her some critical acclaim, a handful of nods, and several awards including an MTV Best Breakthrough Performance Award. The film did so well it became a trilogy and Wilson was able to reprise the unforgettable role not just once but twice!
Rebel Wilson stars in 'Isn't it Romantic'
Just this month Wilson fans were able to catch her in the Todd Strauss-Schulson directed film, Isn't it Romantic. The film is about a young woman named Natalie, played by Wilson, who is turned off by love. She's become quite cynical and certainly feels some sort of way about romantic comedies. In an ironic twist, she finds herself trapped inside her very own rom-com. She stars alongside on-screen love interests Liam Hemsworth and Adam Devine as well as the gorgeous Indian sensation, Priyanka Chopra.
Rebel Wilson's upcoming films
Isn't it Romantic is not the only film that fans can catch Wilson in this year. The Hustle, which drops on May 10th, is looking to be another comical masterpiece. The film follows small-time con artist Wilson after she encounters a woman who has turned conning into an art. The woman is played by none other than the gorgeous Anne Hathaway. Hathaway takes Wilson under her wing and teaches her how to use her feminine wiles and men's negative caveats against them.
Other projects with the Australian actress's name on the roster are Jojo Rabbit, Cats, and the television series Les Norton. In Jojo Rabbit, a dramedy about a boy in Hitler's army discovering a hidden Jewish boy in their home,Wilson plays Fraulein Rahm. In Cats, Wilson is Jennyanydots, a member of a tribe of cats who decide yearly which one them gets to get a second lease on life. The series currently has no information up on IMDb, but it's supposed to start later this year.
How old is Rebel Wilson?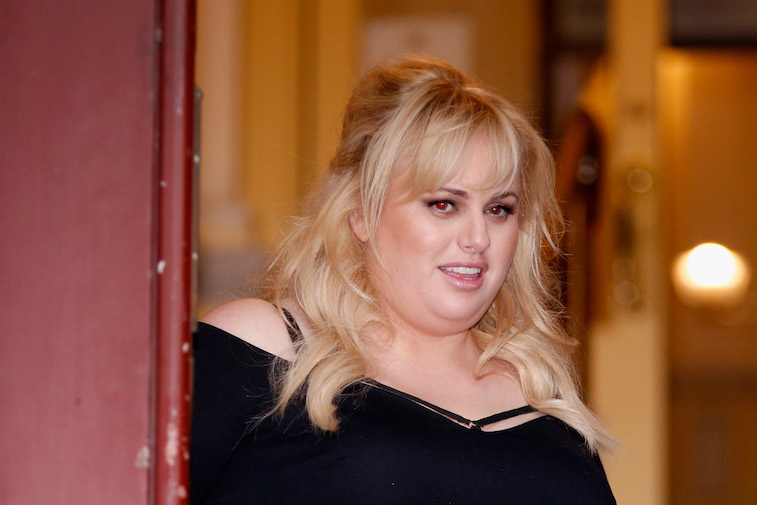 In her 16-year career, Wilson has done an excellent job of creating a perfect niche just for her. She excels at comedy and has received 18 nods and has taken home six awards for her fantastic work. According to Bauer Media, Wilson told the public she was 29 when she was actually 36. Wilson already put all the nonsense to rest but her birthday is very much public. The Bridesmaids actress was born on March 2, 1980. This makes her 38 years old and in less than a month she'll be 39! Happy early birthday Wilson!