What Is Ryan Reynolds' Net Worth?
Ryan Reynolds is currently one of the biggest names in Hollywood. The 42-year-old actor has had a career spanning almost thirty years, earning him numerous awards and nominations as well as a large income in the process.
Let's take a look at the many works that Reynolds had done and see what his net worth is like today.
His acting history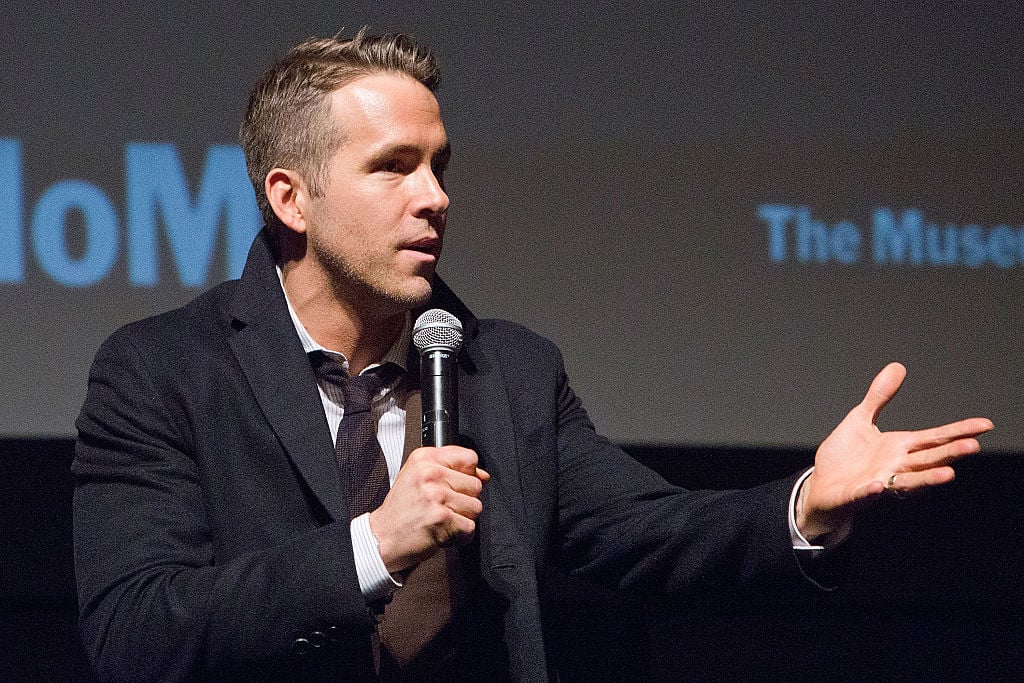 When Ryan Reynolds was fifteen, he landed his first gig on the Nickelodeon show Fifteen, where he played one of the main characters. According to Reynolds, he earned $150 per episode at this job. "For me, I thought I was, like, a gajillionaire. For $150 a day, it was like a dream come true," he once shared.
When the series concluded in 1993, Reynolds continued to pursue his acting dream by getting minor roles in several movies and shows. His resume included short stints on The Marshal, The X Files, and The John Larroquette Show.
Despite his frequent appearances in the big and small screens for many years, Reynolds did not get his big break until the late 1990's and early 2000's. In 1998, he got the chance to star in the hit ABC sitcom Two Guys and a Girl. Subsequently, in 2002, Reynolds became even more well-known after the release of the comedy film Van Wilder, which became a cult classic.
From then on, Reynolds would continue to snag the leading role in countless numbers of Hollywood films, especially those in the romantic comedy genre, such as Definitely, Maybe; Just Friends; and The Proposal.
In 2011, Reynolds starred in Green Lantern based off of the DC Comics universe. Not only did he become acquainted with his wife Blake Lively on the set, but he went on to earn several nominations for his role before eventually winning a People's Choice Award.
Deadpool
By 2016, Ryan Reynolds had already established a name for himself in Hollywood. However, he gained even more commercial and critical success with the release of Deadpool. Aside from playing the title character, Reynolds also had a hand in producing the film since, years before, he played the same character as a minor role in X-Men Origins: Wolverine where he wrote all of his lines. Deadpool made more than $700 million worldwide and Reynolds scored a plethora of awards for his work.
With the popularity of the first movie, Deadpool 2 was released in 2018 with Reynolds once again starring, producing, and writing. Deadpool 2 was another box office success, raking in yet another $700 million from theaters around the world.
What is Ryan Reynolds' net worth?
Far from his childhood of making only $150 a day, Ryan Reynolds' current net worth is estimated at $75 million. In 2017 (a year after the release of the first Deadpool movie), he made $21.5 million and was on Forbes' list of highest paid actors globally.
Aside from acting, Reynolds also makes money from Aviation American Gin, a liquor brand that he bought stake in last year. Additionally, he has been the brand ambassador for Swiss luxury watch company Piaget since 2016.
With a huge net worth, it comes as no surprise that Ryan Reynolds can afford to spend money on a variety of things that most average people cannot. For example, he love motorcycles and has a whole collection of them. He even prefers motorcycles to cars.
Reynolds and his wife Blake Lively (who has a net worth of $16 million) also bought a $2.35 million house in New York. The estate has almost 5,000 square feet and sits in a quiet small town an hour away from Manhattan with Martha Stewart as a close neighbor.