What Is 'Schitt's Creek' Star Dan Levy's Net Worth?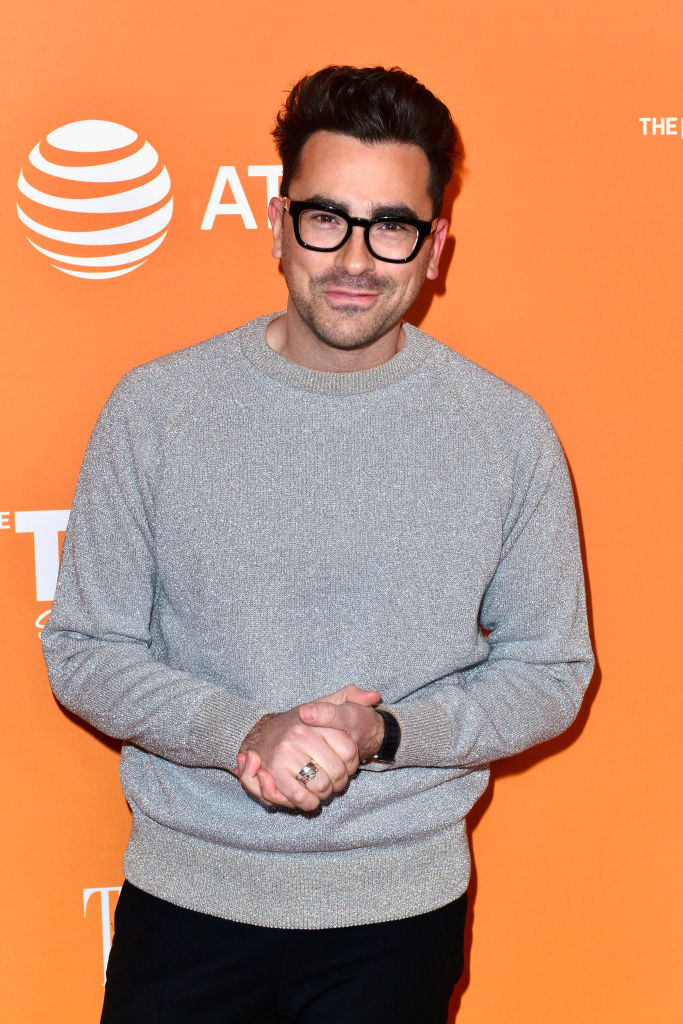 When Schitt's Creek premiered in 2015, the creator and stars likely never could have imagined it would become a runaway hit with a huge fan following. The show's success is, in no small part, thanks to creator Dan Levy. While he wasn't a household name before, Levy is fast changing that, and fans want to know more about the creator behind the show.
Dan Levy got his start on MTV Canada
While Levy landed on TV in the early 2000s, it wasn't as an actor, rather he served as an MTV Canada host on shows like The After Show, The Hills: The After Show, and The City: Live After Show. Prior to those shows, he was one of the original seven VJs for MTV Canada's MTV Live.
Levy wasn't just a host, however, as he also wrote, produced, and starred in an MTV Christmas special, Daniel Levy's Holi-Do's & Don'ts. He also covered the MTV Movie Awards red carpet and the X-Factor pre-show, as well as the Vancouver Olympic Games for CTV and was a guest judge on Canada's Next Top Model in 2008.
Levy's acting credits are few, so far, including a role in a four-episode story arc on Degrassi: The Next Generation, as well as roles in the 2012 film Offline and the 2013 film Admission. He also was a guest star on Modern Family in 2018.
Comedy is in Levy's DNA
Levy's father, of course, is legendary comic actor Eugene Levy, known for SCTV, appearing in mockumentary films like Waiting for Guffman and Best In Show with Christopher Guest, and his role in the American Pie films.
Despite his famous dad, Levy explained that he didn't use that to his advantage, telling Vulture: "I wasn't necessarily aware of what my dad did, but I was aware that wherever we'd go, there would be attention. I was never comfortable with it. I was always very reluctant to lean on him for anything, because I did feel like if I was going to explore the entertainment industry, I didn't want to feel like I hadn't done it on my own."
Schitt's Creek is a family affair
Levy not only works with his dad on Schitt's Creek (Eugene plays Johnny Rose on the show) — his sister, Sarah Levy, also co-stars, playing Twyla the waitress.
Schitt's Creek follows the once wealthy Rose family, who lose their fortune and home in a tax lien, forcing them to move to Schitt's Creek, a town that Johnny bought as a joke.
Levy (who plays David Rose) and his dad Eugene developed the show and recruited an amazing cast, including Catherine O'Hara, who plays Moira, Annie Murphy, who plays Alexis, and Emily Hampshire, who plays motel manager Stevie. Hilarity ensues when the family is forced to live with little money in a town that doesn't have much to offer.
Levy explains the show isn't strictly comedy
While the show was a hit when it premiered in Canada, it took a little longer for American audiences to fall in love with it when it rolled out on Pop TV. Once the show hit Netflix in 2017, however, it became a binge-worthy go-to, leaving fans hungry for more.
Levy sees the show slightly differently than most people, however, telling Vulture how the emotional moments are key: "We've never been scared of going there in terms of sentimentality, because we've never considered the show to be a comedy. In our minds, the show is a drama that happens to involve funny people."
What is Dan Levy's net worth?
According to Celebrity Net Worth, Dan Levy has an estimated net worth of $3 million, earning income from his roles as actor, writer, and executive producer on Schitt's Creek, as well as director of the show's first Christmas special. His hard work on the show has paid off, with the series becoming an undeniable hit and earning him the Canadian Screen Awards for Best Comedy Series and Best Writing in a Comedy Program in 2016.