What Is Sean Hannity's Net Worth? The Fox News Anchor's Wealth Explained
With Bill O'Reilly long-gone, Sean Hannity has officially taken his place as the golden boy of Fox News. The controversial Fox News anchor has used O'Reilly's demise and his close relationship with President Donald Trump to propel himself even further into the spotlight. Like Trump, Hannity has mastered the use of bombastic language to rile up his supporters and antagonize those against him — which has only grown his popularity. The Washington Post reports, "Hannity speaks the president's language and reinforces his instincts to be himself and punch back against political opponents."
Though Fox News has always stood behind their top anchor, they've also had to scold him for his behavior. He has used fake footage, threatened a co-worker with a gun, been a part of the Michael Cohen scandal, and even appeared and spoke onstage with the president at a midterm election rally after promising he wouldn't. Despite his antics, Fox News has continued to put their faith in Hannity, and considering the New York native's net worth, it's paid off in a big way.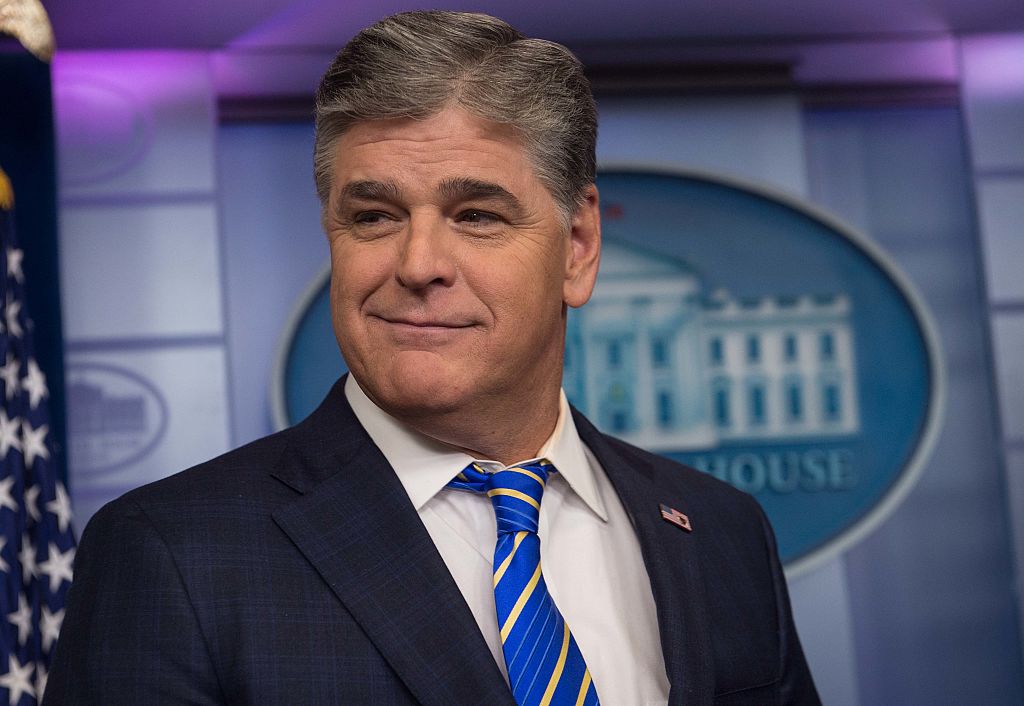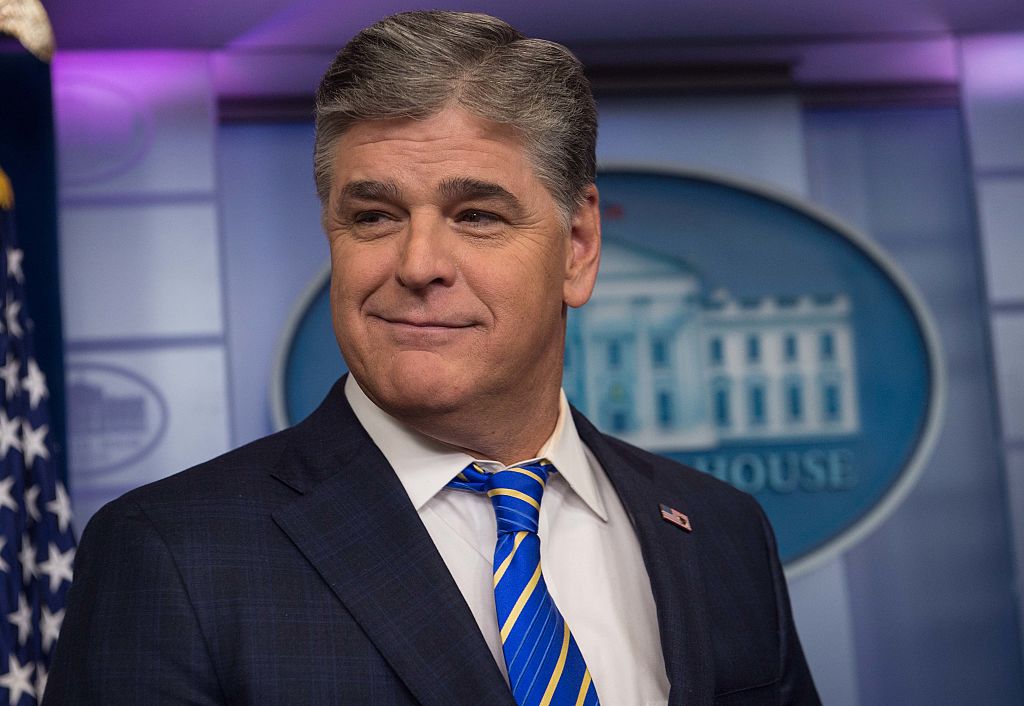 Sean Hannity's net worth
With O'Reilly out of the way, Fox has doubled down on Hannity, rewarding him with a whopping $36 million a year salary. Back in 2017, Hannity was worth about $80 million, but with his salary increase, books, and real-estate endeavors, his net worth is currently an astounding $200 million.
Hannity's been with Fox News since 1996. He started with the series, Hannity & Colmes before leaving the show in 2009 for his solo show, Hannity. He's also a best-selling author having written Let Freedom Ring: Winning the War of Liberty over Liberalism,  Deliver Us from Evil: Defeating Terrorism, Despotism, and Liberalism; and Conservative Victory: Defeating Obama's Radical Agenda. He also has a syndicated radio show, The Sean Hannity Show, which garners 13.5 million listeners per episode. Hannity has been smart enough to extend himself beyond the entertainment space. The anchor owns a $3.4 million home in Long Island, New York, and a $5 million Florida beachfront penthouse condo on Moraya Bay in Naples, Florida. Through the scandal with Trump's former layer Michael Cohen, it was also revealed that Hannity is a massive real estate investor. He is the face behind a slew of shell companies that have spent over $90 million on 870 different houses in the past ten years.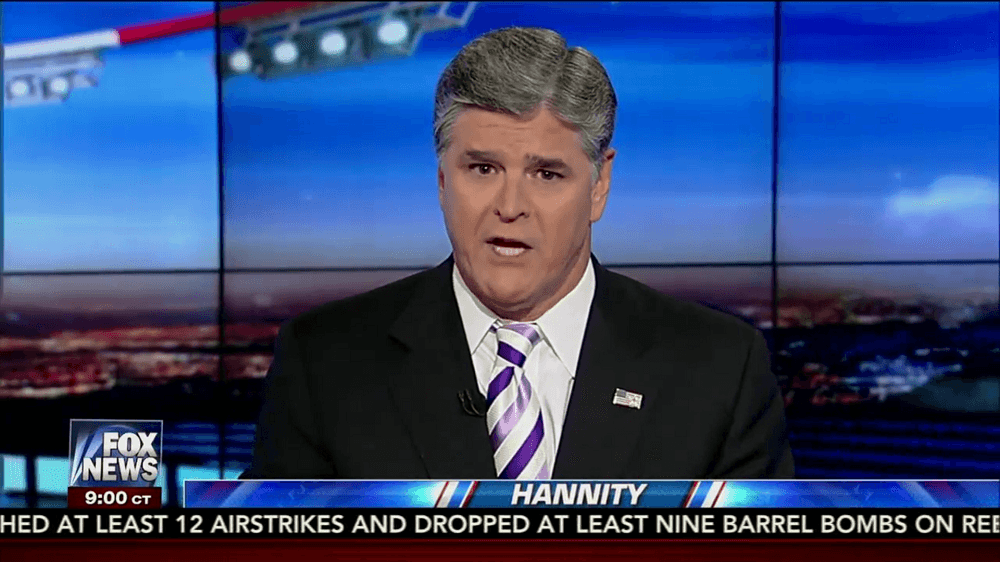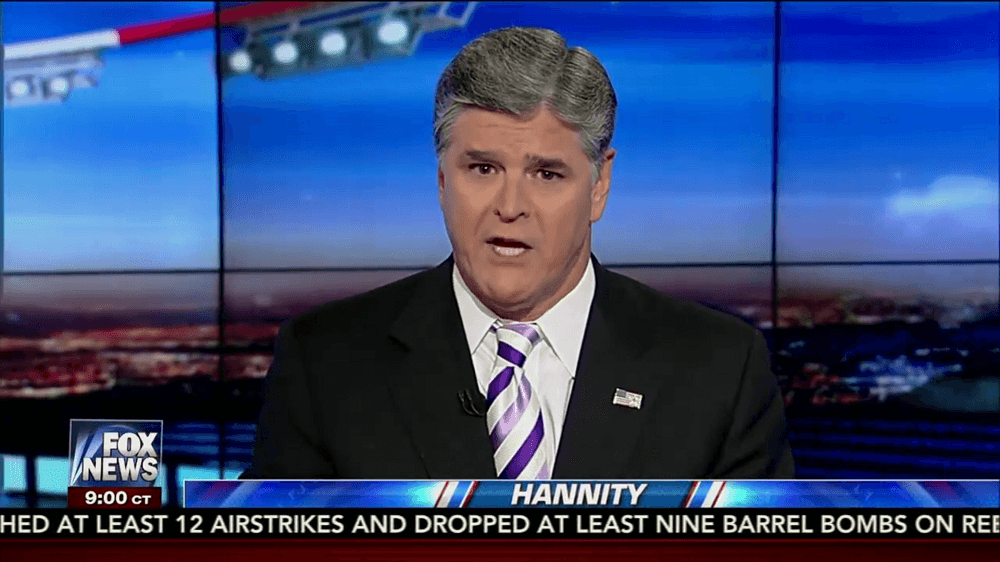 Fox's golden boy
Things are changing drastically at Fox. Disney is buying the majority of Fox, which will leave Fox News and Fox Sports to fend for themselves as their own sperate company. To stay afloat, Fox News is going to need Hannity to pull in the massive amounts of revenue that it currently does which is why they've continued to bite their tongue and allow Hannity the space to do what he wants. Though Fox News and Hannity were alarmed when the Cohen revelation went public, and Fox News was scrambling when he hopped on stage with Trump during the mid-term elections in Nov. 2018, everyone has been content to sweep things under the rug.
However, many of Hannity's co-workers are not pleased with his continued antics. Some Fox News staffers told Vanity Fair, "What the f*ck? This is the most embarrassing thing I've ever seen. This is bad. It violates every rule of journalism." And yet, things will probably continue as they are.
A source close to Hannity told Vanity Fair that the anchor bragged, "I'm the only thing holding this network together."
Check out The Cheat Sheet on Facebook!