What Is Selma Blair's Net Worth?
Actress Selma Blair is a self-proclaimed loner who lives "under the radar." Now, she's on the radar because of her Multiple Sclerosis diagnosis (MS). But first, here's a rundown of her life and acting career thus far. Plus, learn how much money she's made.
Fast facts about Selma Blair from IMDB:
She was born Selma Blair Beitner on June 23, 1972, in Southfield, Mich.
She didn't like her first name in high school so she went by "Blair"
Has a degree in photography from the University of Michigan
Blair moved to New York City to pursue photography
She ended up taking acting classes at The Stella Adler Conservatory and Stonestreet Studios
She married musician Frank Zappa's son, Ahmet Zappa, in 2004
The couple got married at Carrie Fisher's mansion in Beverly Hills
Her mother was a judge and her dad was a lawyer
She's been scared of water and sharks ever since watching Jaws
Blair auditioned to play Joey on Dawson's Creek
Blair attended Cranbrook Kingswood School at the same time as her fellow actress, Elizabeth Berkley
Another actress who is now an Oscar winner, Jaime Ray Newman, attended Cranbrook
Blair auditioned to play Buffy on Buffy the Vampire Slayer but the role went to Sarah Michelle Gellar, who Blair would later work with on the film, Cruel Intentions
Blair played Vivian Kensington in Legally Blonde opposite Reese Witherspoon, who also starred in Cruel Intentions
Blair has three sisters; Katherine, Marie, and Elizabeth
She has a key to the locked swimming pool at the Chateau Marmont, according to The Guardian
Blair and ex-boyfriend and fashion designer, Jason Bleick, had a son together named Arthur
She loves horseback riding
'Cruel Intentions'

Cruel Intentions is now a 1990s cult classic movie. It catapulted Blair from a trying-to-make-it actor to a star. Blair described the film to The Guardian as "pioneering for teens."

"It was the first time two girls kissed onscreen in such a mainstream movie," Blair said.

At the time she was 25 playing a 14-year-old girl.

"This was before HD so you could still look somewhat young on screen," Blair added.

Harassment in Hollywood

After the Harvey Weinstein allegations came out, Blair spoke to Vanity Fair along with actress Rachel McAdams, about her experience with harassment in Hollywood, more specifically, director, James Toback.

Blair and 38 other women worked with L.A. Times reporter, Glenn Whipp, who alleged Toback sexually harassed them. Since the story's release, the number of victims has grown to more than 200 women.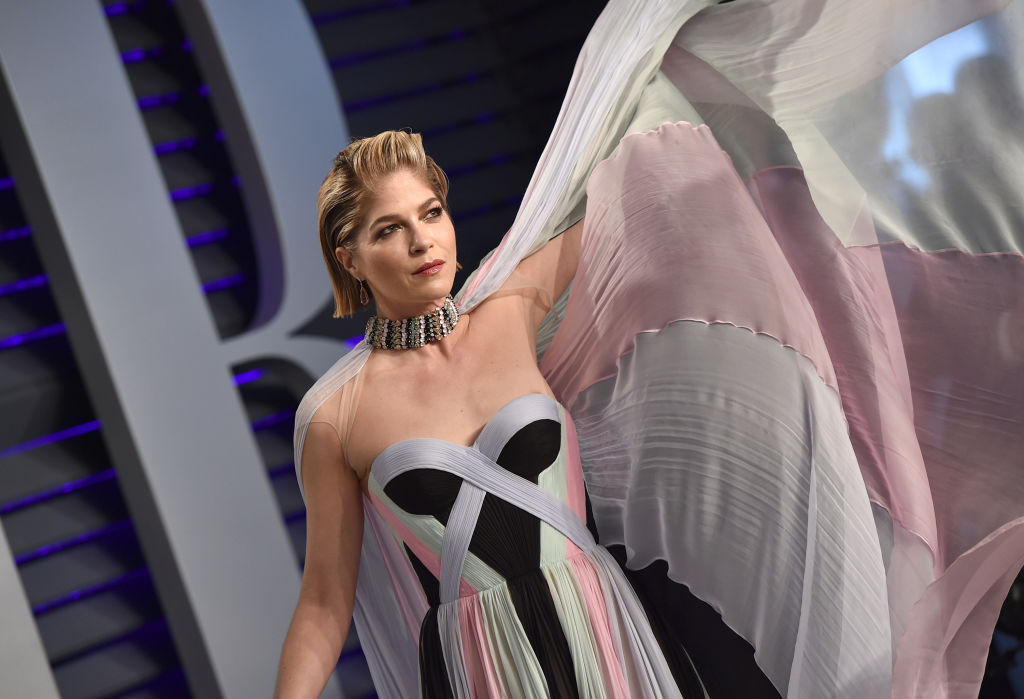 She detailed the sexual harassment allegedly by Toback, which took place in a hotel room and involved him needing to see how her body moved naked while she read her monologue.

Because of the statute of limitations, Toback cannot be charged with any alleged crime again Blair.

Blair's MS diagnosis

Blair announced her MS diagnosis on Instagram in October 2018. She posted a selfie, thanked her friends and family for their support, and detailed her struggle.
"I am in the thick of it but I hope to give some hope to others," Blair wrote. She added that she's likely had the disease for at least 15 years.  

She attended the Vanity Fair Oscars Party carrying a custom-made cane to help with walking, which MS can wreak havoc on, according to the National Multiple Sclerosis Society.

Blair showed off the cane on Instagram saying, ""I wanted a special cane for #vanityfair dinner. So… @lyon_heartedwent out and found patent leather and @bic_owen and he stitched it on. Hours of love put in. And then #tombachick made it especially magical. I burst into tears. These gifts to get me through. #subtle #chic #love. I can't thank these three enough. There are angels."

What is Selma Blair's net worth?

According to The Richest, Blair's net worth is approximately $14 million. She made $40,000 per episode of Anger Management, a TV show she starred in opposite Charlie Sheen.