What Is Shania Twain's Net Worth?
The name Shania Twain is synonymous with great country music. She's so popular, that even Americans that don't listen to country know who Twain is.
But unlike some of today's other stars, she wasn't born to celebrity parents, or with an easy path to stardom. This is the story of a poor girl from Canada, who built a music empire and massive wealth, with just her amazing voice talents.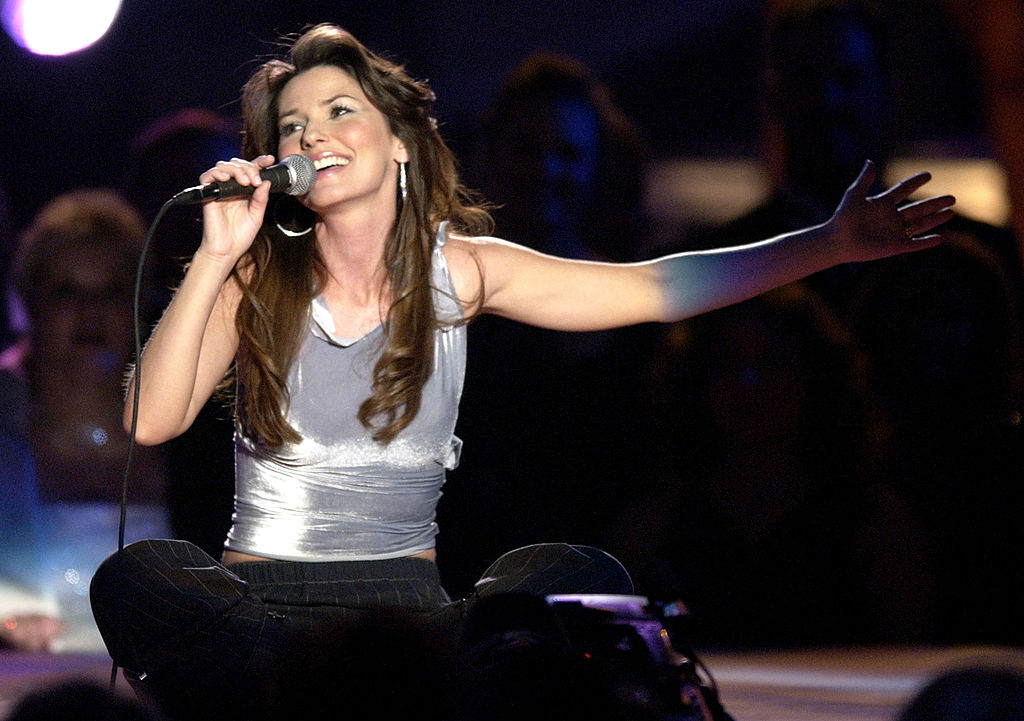 Shania Twain grew up poor
Even though her life is very different now, Twain knows what it's like to not have what you want, or even need. Wealth isn't something that she grew up with. As a child, her mother and step-father struggled to provide for her.
Today, she runs a charity to care for kids that are in a similar situation, called Shania Kids Can. In an open letter explaining her desire to help children for the organization, Twain wrote,
"As a child, I often went to school without having had breakfast, without a lunch, no money to take part in pizza days or many field trips for example, because I wasn't able to pay or get the authorization signature from my parents because they were not available or unable. Reflecting back, I realize that my disadvantages created a lack of self-confidence and insecurity, causing me to withdraw and be less social than I would liked to have been otherwise. In addition to feeling inferior, hunger caused a lack of energy, enthusiasm and motivation to interact with others."
However, it was exactly this upbringing that led her to public performing. At the age of eight, in an effort to raise extra money for her family, Twain began singing in bars for up to $20 a night. She hated being around drunks but credits the experience to a kind of performing arts school on the road.
What is Twain's Net Worth?
As an adult in the '90s, she hit it big, with songs like, "Whose Bed Have Your Boots Been Under", "You're Still the One", and "Man! I Feel Like a Woman!" She's now collected a massive list of chart-topping songs. To cap things off, in 2016 she was named Artist of a Lifetime, by CMT.
Twain has been honored with a variety of other awards for her impressive body of work, including Entertainer of the Year, in 1999 by both the Academy of Country Music and the Country Music Association. In the Country Music Hall of Fame, she has an exhibit, titled Shania Twain: Rock This Country. Her work has also inspired many of today's younger artists, such as Taylor Swift.
Twain's popularity and record sales numbers have left her a wealthy woman. In 2019, Twain's net worth is an estimated $350 Million dollars. However, reports from different sources vary, and some put the amount up to as high as $450 million.
Twain's new Las Vegas residency
Twain's net worth will only be increasing this year, due to her new residency in Las Vegas. Shania Twain: Let's Go! The Las Vegas Residency is set to open December 6, 2019, at the Zappos Theater at Planet Hollywood Resort and Casino.
The show will be a collection of different eras of her work. Incorporating features from the country-pop era of the late '90s, her 2017 album Now, and her global Now Tour, the show will be a fantastic experience for Twain fans. The event is scheduled through June 2020. One dollar of every ticket purchase will benefit Shania Kids Can- which helps children in times of crisis.
If anyone deserves the kind of wealth and success that Twain has built, it's her. A person that struggled and worked hard for what they have, someone who understands what it's like to not have what you need, and is willing to give back and help others in need.