What is Susan Boyle's Net Worth in 2019?
She's a worldwide phenomenon, known for her angelic singing voice and incredible talent. But natural musical abilities are only part of what makes Susan Boyle so special. The real reason so many people love her is that she provides inspiration to millions just by being herself. And that raw honesty has paid off – big time. Susan Boyle went from relative obscurity and bit parts to setting records as the oldest singer to reach number one for a debut album.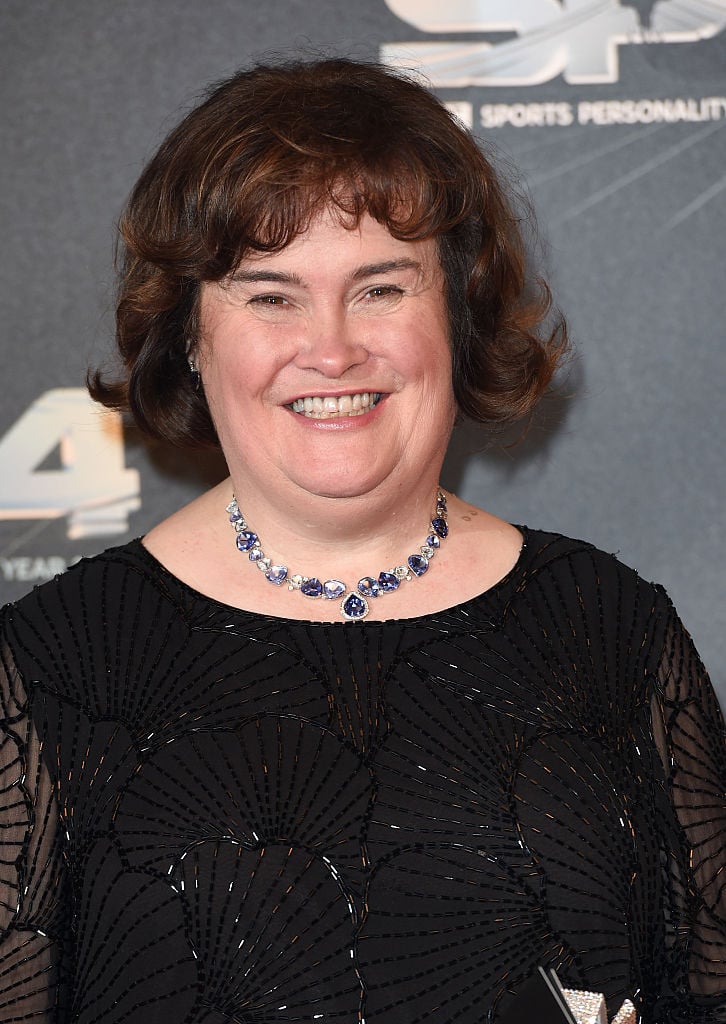 Who is Susan Boyle?
She hails from Scotland, but now she's known in all four corners of the globe. Susan Boyle was born in 1961 and struggled with bullying in school. She was diagnosed with a learning disability at a young age, which doctors attributed to her mother's advanced maternal age (she was 45) and oxygen deprivation at birth. They were wrong, though. In 2012, Boyle found out she really has Asperger's and an exceptionally high IQ.
Susan Boyle was always a singer. Raised Roman Catholic, Boyle sang in the church choir and at other religious functions as a youth. Her first professional appearance was on the British television My Kind of People in 1995 when she sang "I Don't Know How to Love Him" from Jesus Christ, Superstar. She also put out a demo album with three tracks on it and entered some small singing competitions. But it was her mom who she credits with making her famous. She's the one who urged Boyle to try out for Britain's Got Talent.
Why do people love Susan Boyle so much?
Ever hear the phrase "overnight success?" That's how it was for Susan Boyle. On April 11, 2009 she took the stage and changed the course of her fate. The thing was, Boyle didn't look like a pop star. She was very average looking and not wearing much makeup. Her clothes were plain and she was a bit overweight. But when she opened her mouth and started to sing? The crowd went wild.
Susan Boyle sang "I Dreamed a Dream" from Les Misérables and absolutely nailed it. One of the judges on Britain's Got Talent called Boyle's audition "the biggest wake-up call ever" because it forced people to look beyond appearances.
What is Susan Boyle's net worth?
In the months following her appearance on the show, Susan Boyle got to work on her professional singing career. She released her first album just six months later and several more in the coming years. Boyle also made her acting debut when she played herself in several documentaries about her extraordinary life.
Now Susan Boyle is happier than ever doing what she loves and making money in the meantime. Thanks to all her hard work and natural talent, Susan Boyle is worth an estimated $40 million. She lives in a home she bought herself and there are rumors of a doctor boyfriend, too (though those are unconfirmed). Boyle looked fine the way she was, but she recently had a transformative experience when she lost 50 pounds in an effort to get her diabetes under control. She looks and sounds amazing, and the world loves her for it.