What Is the Cast of 'Clueless' Worth Today?
As if we would forget to celebrate the fact that Clueless premiered 24 years ago this month (it premiered on July 19, 1995). In honor of the film's anniversary, we're delving into the net worths of the film's cast. Keep reading to learn which cast member's made the most money since the PG-13 movie premiered. 
Alicia Silverstone
Actress Alicia Silverstone played Cher, a teen who had a love for designer clothes and took Polaroid photographs of her outfits because she didn't trust mirrors. A virgin who couldn't drive, Cher led a charmed life in Clueless and took it upon herself to play matchmaker between two of her teachers and gave a new student a makeover. 
Now 42 years old, Silverstone has revisited her famous character most recently on an episode of Lip Sync Battle where she donned a plaid and yellow outfit and lip-synced to an Iggy Azalea song. 
Reports on her net worth vary. According to Celebrity Net Worth, Silverstone's personal fortune amounts to $20 million while The Richest estimates it to be $16 million. While we don't know the exact amount of money she's made throughout her career, we know she's got a nice chunk of change in the bank. 
Stacey Dash
Stacey Dash played Cher's BFF, Dionne. Now 52 years old, Dash is best known controversial comments she's made about other celebrities, namely former Food Network chef Paula Deen and Grey's Anatomy actor Jesse Williams.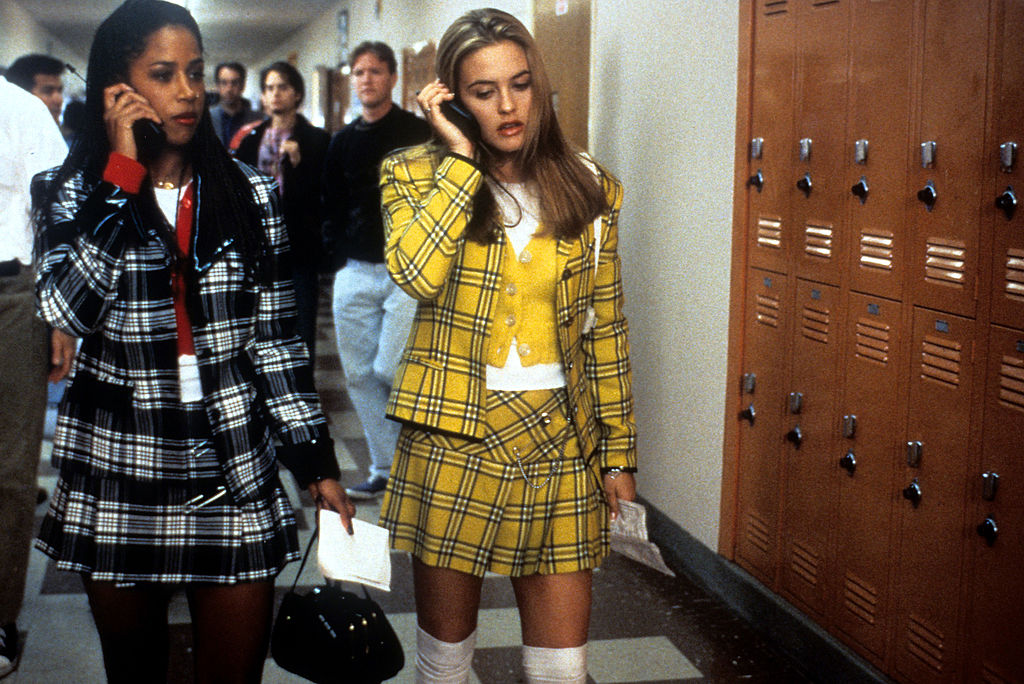 Dash's subsequent roles haven't eclipsed her character in Clueless. Her net worth is thought to be $8 million, according to The Richest and Celebrity Net Worth. 
Paul Rudd  
Paul Rudd has come very far from his days of playing the smart, stepbrother named Josh in Clueless, who had a crush on Cher. In the past 20-plus years, Rudd has become an A-list celebrity in Hollywood, appearing in numerous blockbuster films and franchises including Avengers: Endgame in which he played Ant-Man.
Rudd's net worth is said to be $30 million and will surely grow once substantially after the success of Avengers: Endgame. 
Brittany Murphy
Brittany Murphy played Tai, a new student who received a makeover courtesy of Cher and Dionne. 
Sadly, Murphy died in 2009 at the age of 32. Details surrounding her death remain controversial to this day. At the time of her death, Murphy reportedly had a net worth of $10 million.
Donald Faison
Donald Faison played Murray, Dionne's boyfriend, who decided to shave his head at a party. While he made some questionable decisions, he proved to be a great boyfriend to Dionne.
In the years following the release of Clueless, Faison starred in the cult hit comedy TV series, Scrubs, opposite Zach Braff. He's been successful on-screen and has made a fortune of $10-$12 million, according to The Richest and Celebrity Net Worth. 
Elisa Donovan
Every protagonist needs an antagonist. Clueless had Amber, played by actress Elisa Donovan.
Following the release of the film, Donovan starred in the subsequent TV series for three seasons, IMDb says. She also starred in Sabrina: The Teenage Witch alongside Melissa Joan Hart.
Now 48 years old, Donovan has an estimated net worth of $4 million, according to Fame10. 
Some of the cast members had a mini-reunion earlier this year and we've got to say, seeing them together made us nostalgic about the classic 1990s flick.