What Is the Cast of 'Scrubs' Doing Now?
With medical dramas still ubiquitous on mainstream TV, we really miss one off-branch from this genre: The medical comedy-drama. Few to none exist now, but Scrubs on NBC (later ABC) helped change the game in 2001 by proving you could create comedic situations in a hospital.
Yes, some of the comedy had to be a little dark to make that happen sometimes. Nevertheless, the characters the show created have become classic, including making stars out of some of the leads. Half didn't stick around to the last season either.
You'd be surprised what some of the cast are doing now compared to their heydays on the show. All of them are still acting, yet none have become what you call superstars.
A few of them are now prominently known for playing other characters on popular sitcoms.
Zach Braff decided to stay mostly within the indie world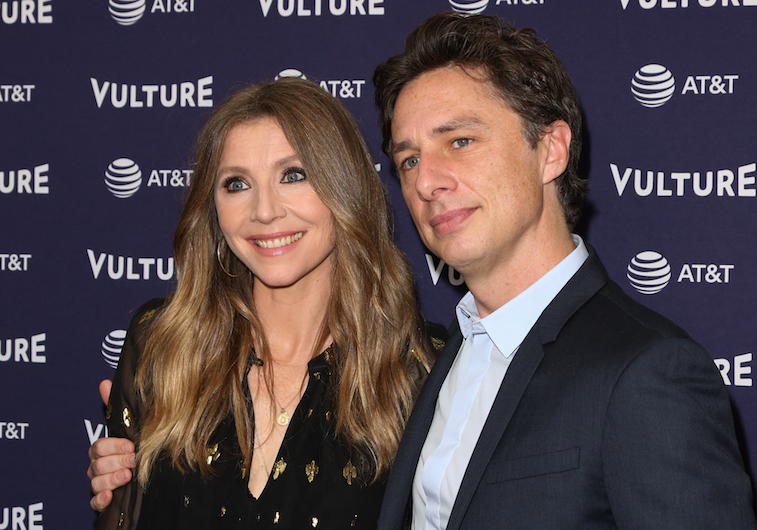 Having the chance to spend eight years on a show is always a privilege, if also bringing the potential toward stereotyping. Braff became a big star during the run of Scrubs playing J.D. Dorian while managing to write, direct, and produce his own film (Garden State) while the former show was at its peak.
Having Natalie Portman appear in GS only helped enhance Braff's place as a big star on the horizon.
After he left Scrubs at the end of the eighth season (leading to one last season on ABC), Braff scaled back a little. He did manage to release another film of his called Wish I Was Here in 2014 with an A-list cast. This film didn't receive quite as much success as Garden State received, even if it didn't take Braff out of contention as an in-demand actor.
He started doing more stage work and acting in indie films to compensate. Plus, he's gone into more TV directing of late, not including trying his hand at creating a new TV show called Alex, Inc.
You're still going to be seeing Braff on the big-screen soon since he'll be co-starring with none other than Robert De Niro, Tommy Lee Jones, and Morgan Freedom in a remake of The Comeback Trail.
Donald Faison continues being an acting presence everywhere
Before playing Christopher Turk on Scrubs, Donald Faison was already a familiar face on TV and in movies starting in the 1990s. In fact, he got his start playing a brief character on Sesame Street, not including prominent roles on Sabrina, the Teenage Witch, plus Felicity.
His role on latter was still going when landing Scrubs in 2001. He played Turk to the very end, then returned to being a freelance actor on everything under the sun, including a memorable role in Kick-Ass 2.
You've heard his voice many places, particularly on Robot Chicken. At the moment, he's back in front of a camera playing Alex on the ABC series Emergence.
Sarah Chalke has been part of numerous other TV shows since 2010
Despite most of the main cast still being prolific, Sarah Chalke (Dr. Elliot Reid) has arguably been the busiest in the way of acting on new shows since Scrubs left the airwaves. She's appeared on at least a half dozen other shows in recurring roles over the last 11 years.
Somehow, she was able to wrangle a deal to play a regular role on How I Met Your Mother in 2008 while still acting on Scrubs. Her role on the former show lasted until 2014, which then transitioned into more movies and shows like voice work on Rick and Morty, not including Speechless.
Television is her main calling now considering she hasn't made a big-screen movie in a few years.
Judy Reyes and John C. McGinley
We can't overlook these two prominent actors, both of whom added a lot of comedic zest to Scrubs. Let's all be thankful they're still around and acting in numerous projects for kids and adults.
Reyes (who played nurse Carla Espinosa) has had very memorable roles on Jane the Virgin and even the streaming reboot of One Day at a Time, latter of which will continue on Pop Network next year.
John C. McGinley (Dr. Perry Cox) is always a familiar presence and was already known for dozens of bit parts in movies going back to the late '80s. Most recently, he's back at it on TV, this time playing a new character on Chicago PD after a number of years working on cable shows.