What Is 'The Goldbergs' Based On?
What happens when you combine five different personalities in one family? ABC answers that question with their hit sitcom, The Goldbergs. The show stands out among other similar concepts and there's one important reason why.
What is 'The Goldbergs' about?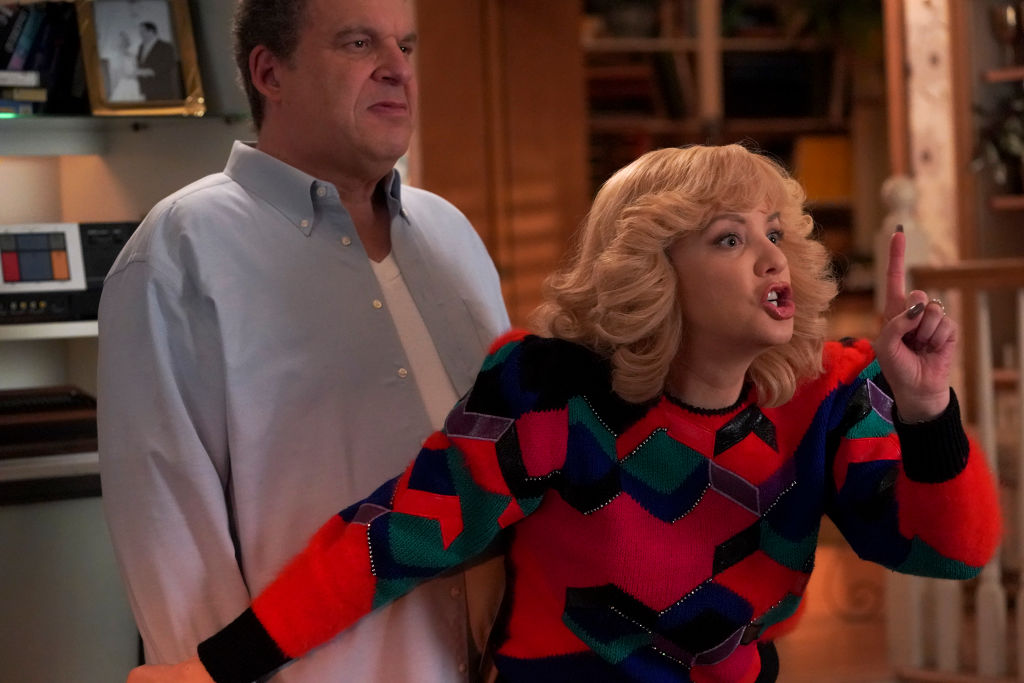 The Goldbergs follows a wacky family of five throughout the '80s. Loud-mouthed mom (with an affinity for festive sweaters), Beverly (Wendi Mclendon-Covey) balances grumpy dad, Murray (Jeff Garlin) who lives most of his life from his comfortable recliner.
Their three children include rebel musician, Erica (Hayley Orrantia), wannabe rapper, Barry (Troy Gentile), and awkward youngest son, Adam (Sean Giambrone). The show also stars George Segal as Albert "Pops" Soloman (aka the greatest grandfather in the world).
With terms like snuggies, nubbies, and huggies used by Beverly to show "smothering" affection, you'll feel like you've stepped into an alternate version of your own childhood.
Is 'The Goldbergs' based on a real family?
The premise of The Goldbergs comes directly from the life and mind of series creator and executive producer, Adam F. Goldberg. The show is loosely based off his formative years in the 1980s and includes many of his childhood toys.
Friendly neighbor, Virginia Kremp, was indeed won over by the real Beverly, and Adam's best friend growing up was Chad Kremp. He had a cameo in the episode about the family. There is a real Murray and Beverly Goldberg, a real Barry (who did become a doctor), and even a real dog named Lucky, RIP.
There are a few key differences between the show and Goldberg's life
It may surprise fans to know Erica is based on Adam's real-life brother, Eric. He did not have a sister growing up. "I saw more stories coming out of having a daughter in the mix," Goldberg said. "I really took all of Eric's characteristics and sculpted them onto a teenage girl's personality. What does Adam's real-life brother think of this gender change?"
The family lived in Jenkintown, Pennsylvania, just as their fictional counterparts, but writers took creative control over other parts of the series. For instance, Murray didn't own his father's furniture store. He became a doctor instead.
What's to come on 'The Goldbergs' Season 7?
The season 7 premiere takes the Goldbergs crew to Disneyland. As Erica and Barry prepare to leave for college, a road trip is in order, paying homage to another '80s classic, National Lampoon's Vacation. Anthony Michael Hall and Christie Crinkley guest star. Both appeared in the original National Lampoon's film.
"Vacation" was written by new showrunners, Alex Barnow and Chris Bishop. Both men have been with the show from the beginning.
Adam F. Goldberg stepped down as showrunner after moving his overall deal from Sony TV to ABC Studios. He will still remain executive producer on The Goldbergs, lending an authentic voice to the series.