What is the Net Worth of Actor Geoffrey Owens Who Was Job-Shamed for Working at Trader Joe's?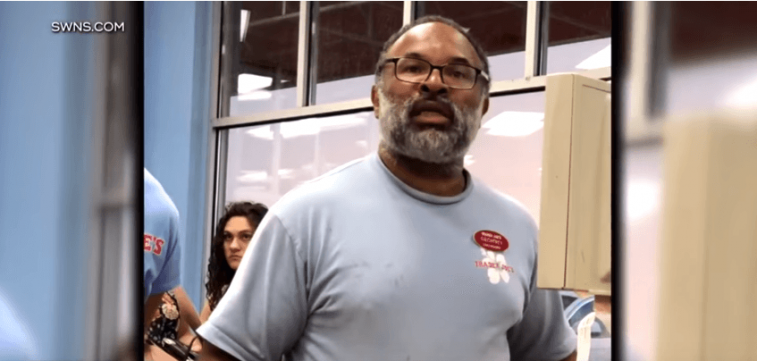 A recent photo published online of former Cosby Show actor Geoffrey Owens working at a supermarket has garnered a strong reaction from fans and celebrities alike.
Owens is best known for playing the Huxtables' son-in-law, Elvin Tibideaux, in the popular sitcom from 1985 to 1992. In August 2018, a customer shopping at a Trader Joe's in New Jersey recognized him working there and took pictures of him weighing potatoes and bagging groceries.
After the photos went viral, they sparked outrage from many who believed Owens was being job-shamed, and questions were raised about just how much TV actors really make. Of course, there are some TV stars who are paid very well making hundreds of thousands of dollars per episode but that's not the case with everyone, especially those who have smaller roles on the shows.
'Cosby Show' actor Geoffrey Owens spotted bagging groceries at NJ Trader Joe's https://t.co/bhkxWYa9gq

— Fox News (@FoxNews) August 31, 2018
Here's more on the reactions, plus what Owens had to say about the whole controversy and what his actual net worth is today.
Former football player turned actor Terry Crews was one of the first stars to come to Owens' defense tweeting, "I swept floors AFTER the @NFL. If need be, I'd do it again. Good honest work is nothing to be ashamed of."
Family Ties actress Justine Bateman also expressed disappointment with anyone who reacted negatively to the photo writing, "So, 26 years after one TV job, this guy looks differently (shock) and is earning an honest living at a Trader Joe's. The people taking his picture and passing judgment are trash."
The Middle and Everybody Loves Raymond star Patricia Heaton tweeted her frustration as well. "Again, why is this news? When I worked on Thirtysomething I was also summarizing depositions to pay my rent. Why are you trying to humiliate this honorable, hardworking actor? Shame on you! #geoffreyowens – many great blessings are coming your way!" she wrote.
Following the headlines, Owens appeared on Good Morning America on Sept. 4, to explain just how he felt about his picture being taken and the response he has gotten.
"I was really devastated, but the period of devastation was so short," Owens said on the morning show as he proudly sported his Trader Joe's name tag. "My wife and I started to read these responses from literally all over the world. Fortunately, the shame part didn't last very long."
He went on to say that he took the job at the grocery store because it allowed him the "flexibility" he needed to stay in the entertainment business.
Owens still acts and has been teaching acting classes for several years. He has a net worth of $300,000. In addition to his work on The Cosby Show over the years, Owens has appeared on episodes of Law & Order, Law & Order: Special Victims Unit, That's So Raven, Boston Legal, Las Vegas, Medium, Without a Trace, Flashforward, The Secret Life of the American Teenager, It's Always Sunny in Philadelphia, and The Affair.
Owens worked at Trader Joe's for 15 months but had to quit because of the unwanted attention, however, the company said that he is welcome to come back anytime.