What is the Net Worth of Eliza Dushku and How Much Was She Paid After Michael Weatherly's Comments?
Eliza Dushku made headlines recently when it was revealed that she received a large payment from CBS after she claimed that Bull star Michael Weatherly sexually harassed her when they worked on the show together.
News of the settlement came to light due to the ongoing investigation of the network's former CEO Leslie Moonves, who was ousted in September 2018. The New York Times reported on the matter and now Dushku joins the list of so many other actresses who have dealt with harassment in the workplace.
So how much did CBS pay her for her silence? Here's the answer to that plus more on Dusku's career and what her net worth is.
Eliza Dushku's net worth
Dushku has an estimated net worth of $10 million. She's been acting since she was a child appearing in the 1992 movie That Night when she was in elementary school. In high school, she had a string of supporting roles in other films including This Boy's Life with Leonardo DiCaprio and the blockbuster True Lies with Arnold Schwarzenegger. But she became a household name in 1998 when she began playing Faith in Buffy the Vampire Slayer.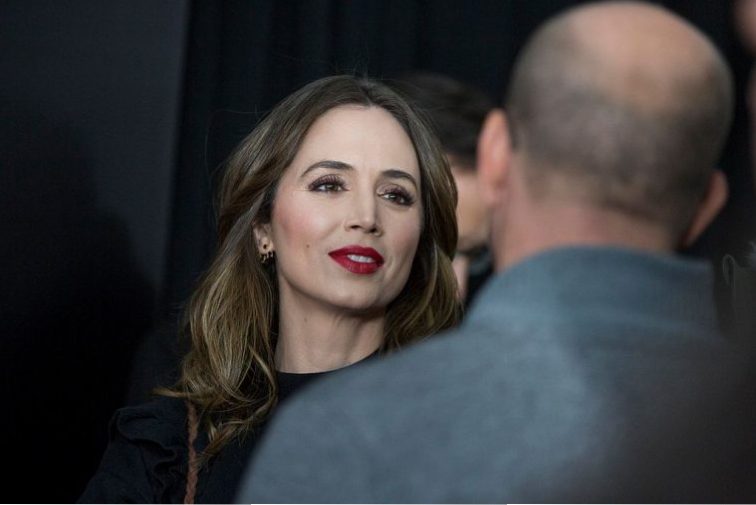 Since her days on the hit series, she has been featured in several other television shows and movies including Bring It On, Ugly Betty, Dollhouse, White Collar, That '70s Show, The Big Bang Theory, and of course Bull where she was cast to play the love interest of Weatherly's character.
Settlement for Weatherly claims and his apology
Dushku said that when she worked with Weatherly he commented on her looks, made a joke about her wanting to have a threesome with him, and asked her to go to his "rape van."
CBS paid Dushku $9.5 million in 2017 after she complained that Weatherley's sexual remarks made her uncomfortable. The network confirmed the amount to The Associated Press and released the following statement.
"The allegations in Ms. Dushku's claims are an example that, while we remain committed to a culture defined by a safe, inclusive and respectful workplace, our work is far from done," the network's statement read. "The settlement of these claims reflects the projected amount that Ms. Dushku would have received for the balance of her contract as a series regular, and was determined in a mutually agreed upon mediation process at the time."
The former NCIS star also released a statement to The Times and apologized for his behavior towards Dushku.
"During the course of taping our show, I made some jokes mocking some lines in the script," Weatherly said. "When Eliza told me that she wasn't comfortable with my language and attempt at humor, I was mortified to have offended her and immediately apologized. After reflecting on this further, I better understand that what I said was both not funny and not appropriate and I am sorry and regret the pain this caused Eliza."
Follow The Cheat Sheet on Facebook!