What Is The One Thing Kim Kardashian and Kanye West Argue About The Most?
Kim Kardashian and Kanye West have the most loving and understanding relationships many of us are used to seeing the celebrity couple showcase on a daily basis.
Their love for each other has stood the test of time and nothing could possibly ruin their seven-year love story.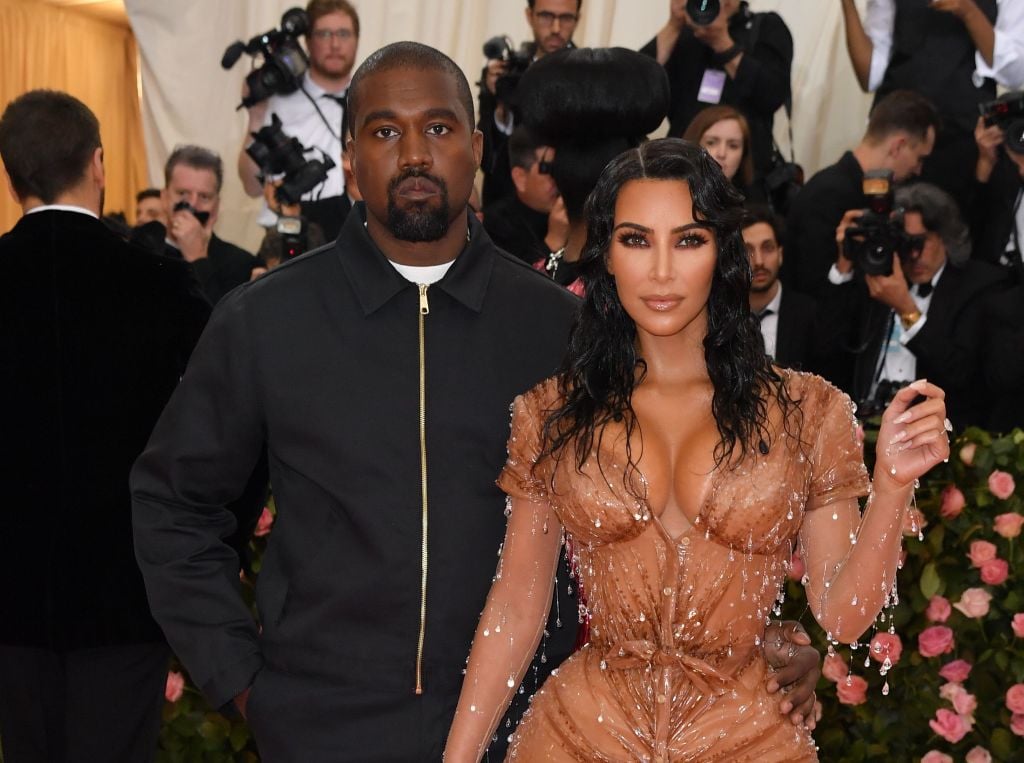 Though Kim and Kanye are head over heels in love with each other, that doesn't mean they don't find themselves getting into arguments every now and again.
There have been times the couple hasn't seen eye to eye and the main cause of that happens to be what a lot of couples tend to argue about—money.
Kim gets on Kanye's case about finances
It doesn't come as a surprise to most that Kim Kardashian and Kanye West like to dish out large amounts of money for certain things in their lives.
From exotic cars to extravagant dinner dates, Kim and Kanye enjoy living the life of luxury, but sometimes, the reality star has to remind her husband that money doesn't grow on trees.
During the latest episode of Keeping Up With The Kardashians, viewers were able to see the planning that went into the Kardashian family's annual Christmas party.
With Kim and Kanye hosting the event for the first time, of course, they wanted it to be a night to remember but their $1.3 million Winter Wonderland ended up being way over Kim's originally set budget.
"The Christmas Eve party, I mentioned it to Kanye so of course, he came up with these wild ideas," Kim said. "It's definitely over the top."
Though Kim let Kanye be in charge of the creative ideas, the reality star was far from thrill when she found out her husband went way "over the budget."
"I really need you to not be upset, but this is so inappropriate that it's so much money for a party for one night," she told him over the phone. "Finances stress me out more than anything in life, so just know that. … The Christmas party is going to change. For one night, for a few hours, and I want to kick everyone out? We can't do this. We have to cut so much of that."
"First of all, we can't put snow in the street … and we do not need an ice skating rink," she continued. "I don't want to ruin our whole landscaping. I literally will cancel the whole party."
They can't stay mad at each other for long
Though money is a touchy subject for most couples, Kim Kardashian and Kanye West have too much love and respect for each other to let finances come between them.
When faced with an argument, they try to see the problem from the other's point of view and eventually come up with a solution.
"Kanye and I were able to make some changes," Kim said during a confessional. "It should be about the entertainment inside and having a good time with good food. I had to let go and just say, 'Alright, this is at your house, this is how you want it.'"
As many of us already know, the Annual Kardashian Christmas party was a huge success and everyone who attended had the time of their lives.
Kris Jenner, who passed the baton down to Kim and Kanye, thought that they did an amazing job carrying on her tradition and couldn't be happier.
"I'm not going to lie, it actually felt really good to let someone else handle it for once," Kris said with a laugh. "Kim and Kanye did a great job with the party. I think it was mostly Kanye, but it was amazing."
Working together is Kim and Kanye's specialty and though they are sometimes faced with disagreements, being able to get through them just proves just how solid their relationship is.