What Is Viggo Mortensen's Net Worth?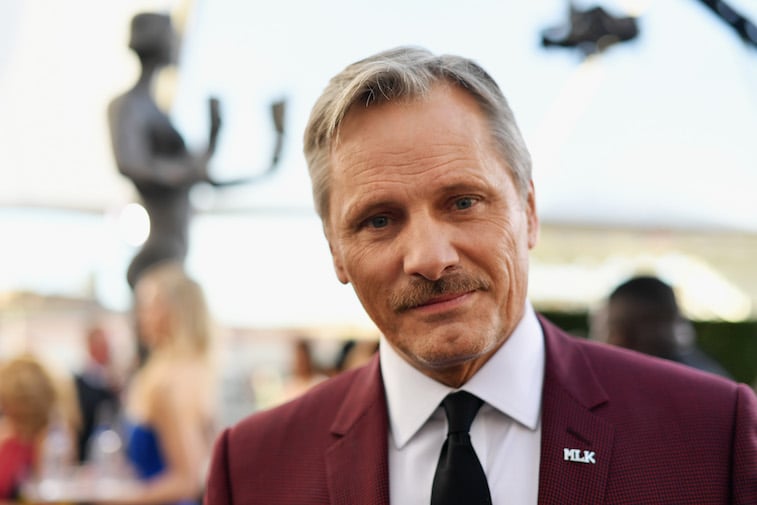 There are a few actors who personify talent, grace, and pure intelligence – Viggo Mortensen is one of those rare individuals. This Danish-American actor has been a headlining star since the 1990s and has appeared in a wide range of both blockbuster films and independent projects alike. Over the years, the appealing actor has become one of Hollywood's most bankable stars.
How did Viggo Mortensen get his start?
Mortensen was born in New York City in 1958, to a Danish father and an American mother. Viggo Mortensen graduated from St. Lawrence University in 1980 with a degree in Spanish Studies and Politics. Mortensen did not immediately start to pursue acting, instead deciding to travel the world and taking a range of odd jobs which included selling flowers in Copenhagen.
In the mid-eighties, Mortensen decided to turn his attention to an acting career and settled in the United States. His film debut was in the 1985 film Witness, opposite Harrison Ford. Mortensen played an Amish farmer and received enough attention for the role to land parts in Young Guns II, Leatherface, Crimson Tide, Daylight, 28 Days, and Psycho. All throughout the nineties, Mortensen was a familiar face for moviegoers, with his affable persona and unique look setting him apart from anyone else on screen. Soon, Mortensen's obvious talent would land him his biggest role yet, and the one that was to turn his career in a whole new direction.
Viggo Mortensen's biggest films
In 1999, Viggo Mortensen was cast in Peter Jackson's The Lord of the Rings. He played Aragorn, an erstwhile hero searching for his own path amongst a horde of giants, hobbits, and elves. Mortensen's epic performance endeared him to audiences instantly, as did his penchant for performing his own stunts. He went on to reprise the role of Aragorn in the two sequel films, The Lord of the Rings: The Two Towers and The Lord of the Rings: The Return of the King.
While the role of Aragorn is undoubtedly Mortensen's most iconic, he has also appeared in several other major blockbusters. In 2004, Mortensen carved a niche for himself in the Western genre when he appeared in Hidalgo, playing a wandering cowboy. Mortensen scored his first Oscar nomination for Best Actor when he played a Russian gangster in Eastern Promises. Over the years, Mortensen's steady film work has increased his net worth to around $30 million – an impressive number by any estimation.
In the past several years, Mortensen hasn't appeared in many films and chooses his projects wisely. His latest film, Green Book, was released in November 2018 to hugely positive critical and audience reception. Mortensen played a New York City bouncer turned bodyguard to an accomplished jazz pianist on a tour of the Deep South, and for his performance, earned an Academy Award nomination for Best Actor.
Mortensen is a Renaissance man
Viggo Mortensen has a number of interests in addition to acting. He is an accomplished author and has published a number of books featuring his poetry and photographs. Mortensen also paints in his spare time, with a number of his abstract works featured in galleries all over the world. He also enjoys music and has even collaborated with the well-known artist Buckethead.
In a recent interview, Mortensen admitted that he is not a traditional movie star. That is, he doesn't enjoy the trappings of Hollywood and prefers to stay out of the spotlight. While his fans love him for his unpretentious nature and genuine warmth that he projects, moviegoers everywhere will keep their fingers crossed that this top actor will continue to grace their screens for years to come.