What is WWE CEO Vince McMahon's Net Worth and How Does He Earn His Money?
When you hear Vince McMahon's name, you may think of a WWE villain, or you may think WWE titan, but either way, you link him to the wrestling empire that has become known as World Wrestling Entertainment. Over the past few decades, he's stacked up quite the fortune while bringing the brand from the '80s to present day. By how did McMahon get here and how much wealth has he accumulated?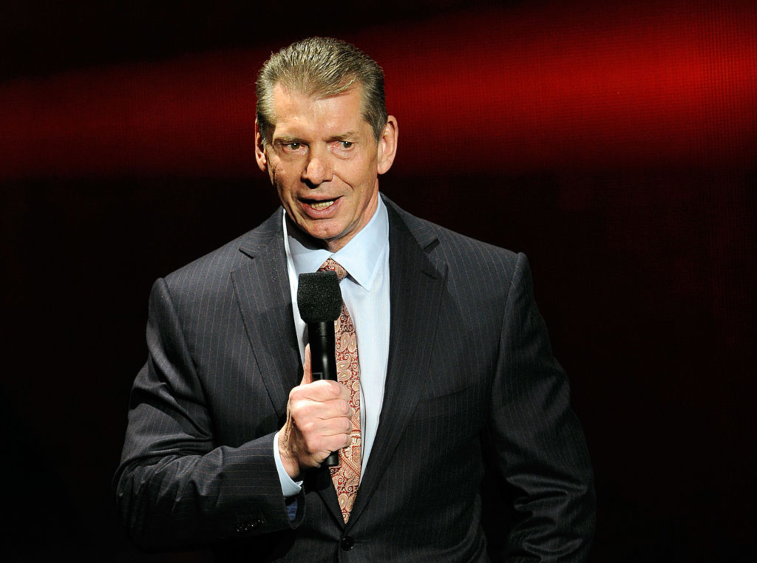 McMahon had humble beginnings
Little is known about McMahon's childhood, but according to information dug up by Pro Wrestling Stories, McMahon grew up in poverty and lived with his maternal grandmother as a young child. He didn't reconnect with his father, Vincent J. McMahon, until he was 12 years old, and the two built a relationship from there.
The younger McMahon worked various jobs while growing up—including as a dump truck driver—all while watching his father work as a wrestling promoter in the northeastern part of the U.S. He fell in love with wrestling during this time and tried to convince his dad to give him a shot at operations. The elder McMahon caved and sent him to manage a small territory in Bangor, Maine. From there, things took off.
How Vince McMahon became a wrestling magnate
Sure, people become wealthy through the oil, tech, or manufacturing industries, but entertainment is a different bear, subject to the fickle tastes of fans. When McMahon began running the wrestling operation in Maine, he shook things up during a time when wrestling was controlled by about 30 different territorial promoters throughout the country. People kept their shows local, but McMahon wanted to grow.
Per Business Insider, he bought out his father in 1982 and took his business to national cable networks. This strategy eventually caused the local wrestling operations to fold and McMahon's organization, the World Wrestling Federation, was able to poach stars like Hulk Hogan from smaller conglomerates. The then-WWF soared.
After a battle with the WCW, the bought them out too and expanded into what's now known as WWE, collecting superstars and setting up television deals. WWE CEO/chairman McMahon recently told Variety the company's spent the last 10 years or so rebranding itself from its early "rowdier" days to a PG-rated franchise. Right now, the wrestling mogul is celebrating due to the terms of new TV deals with Fox and NBC Universal.
Under the new terms, WWE Smackdown's extended reach is said to be worth more than $450 million over a term of five years. Keep in mind the WWE was already a billion-dollar business, but as of this fall, more money is due to start rolling in.
McMahon's family has been involved in the business too
Before taking a gig with the Trump administration, McMahon's wife, Linda, was instrumental in helping him grow WWE. She worked behind the scenes and helped with licensing deals for merchandise, publishing, music, pay-per-view, and action figures, per Sports Illustrated.
Son Shane and daughter Stephanie have also played significant roles in front of the camera—sometimes playing the villain like their father—and in the boardroom. Shane stepped down from WWE operations in 2006 but Stephanie serves as the chief brand officer and sometimes entertainer along with her husband, Triple H. Triple H was once a top wrestler for WWE, but he also landed a role as an executive vice president for the company.
Vince McMahon's net worth is pretty astronomical
Between his WWE empire, his holdings with XFL football league, and other investments, Forbes calculated McMahon's net worth to be $2.5 billion. While he does donate to charity and engage in some philanthropic work, it looks like his children—and possibly grandchildren—are set to take over the family business some day.