What is YouTube Rewind? How it Started and Where it Went Wrong
When you watch a video on YouTube, you have the option to either like (upvote) or dislike (downvote) it. People dislike videos for a number of reasons — sometimes to reflect sympathy or simply because they don't want to support the person or company who made it.
This month, YouTube posted a video that has caused so much controversy it unintentionally became the most disliked video on the platform. Not that it will suffer — as of this article's publishing, it has just over 120 million views.
Here's everything you need to know about YouTube Rewind, why so many people are upset about it, and what it might mean about the future of a platform originally designed with creators in mind.
What is YouTube Rewind?
YouTube Rewind began as an annual end-of-year celebration of the biggest YouTube videos, trends, and personalities on the platform. When the community was small, these videos brought together "fandoms" within the space and
But things have changed. YouTube is a company that relies on mainstream advertising firms to fund it. And it doesn't seem to think its creators represent the values or community it wishes they would.
2018's Rewind was different in a way that could end the tradition forever. It not only excluded the platform's most popular creators and channels, but also included personalities many fans didn't believe belonged in the video at all. Here's what happened.
YouTube Rewind 2018: The most disliked video ever made
Take about eight minutes and see if you can sit through the entire thing. Chances are, you have no idea who most of these people are or what most of it is referencing. Many loyal YouTube watchers might better understand what's going on, but they're not happy about it. At all.
As of December 13, the video has over 10 million dislikes — reportedly the largest number of downvotes on a video in YouTube's 13-year history. How did we get here?
One major criticism of the video is that PewDiePie did not make an appearance. Love him or dislike him, he is the most-subscribed individual on the site. With over a 76 million subscriber base, he probably represents what YouTube is more than most of who and what are featured in this year's rewind. Yet apparently YouTube execs didn't even ask him if he wanted to be in it.
And what happens when you make a very large group of people (say, 76 million or so) angry? They revolt. And this resulted in more dislikes than the company probably expected.
The consensus online seems to be that what YouTube creators and their audiences think represents the platform and what the platform thinks represents itself are two very different things.
What YouTube Rewind says about the platform's future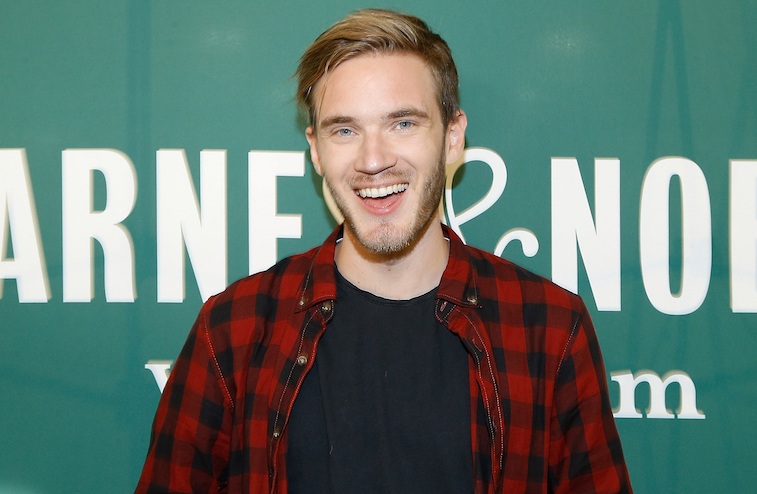 Creators and audiences think — rightfully so — that YouTube should be about them. It isn't called YOUTube for nothing. However, many of the trends and people featured in the video are either unrecognizable to YouTube fans or, in their opinions, don't belong in a video about YouTube.
As tech writer Dave Parrack puts it: "YouTube Rewind 2018 isn't so much a representation of what happened on YouTube in 2018 as what YouTube wants to be in 2019. It's a happy-go-lucky place where fresh-faced YouTubers mix with actual celebrities, and where brands spend money on advertising."
Like it or not, YouTube and mainstream media continue to merge — mostly because that's the way YouTube wants it.
Big celebrities and brands (think Jimmy Kimmel or that Fallon guy) bring in more advertisers, which bring in more money, which is much less about the people on YouTube and more about profit, but ProfitTube doesn't sound quite as catchy when you say it out loud.