What Jennifer Aniston Says About Her Interactions with Harvey Weinstein
Jennifer Aniston is preparing for the launch of her new Apple TV+ series The Morning Show, where she serves as both star and executive producer with pal Reese Witherspoon. Aniston recently revealed that the show's focus changed with the rise of the #MeToo movement, where the actress also shared some of her unpleasant encounters with disgraced film mogul Harvey Weinstein.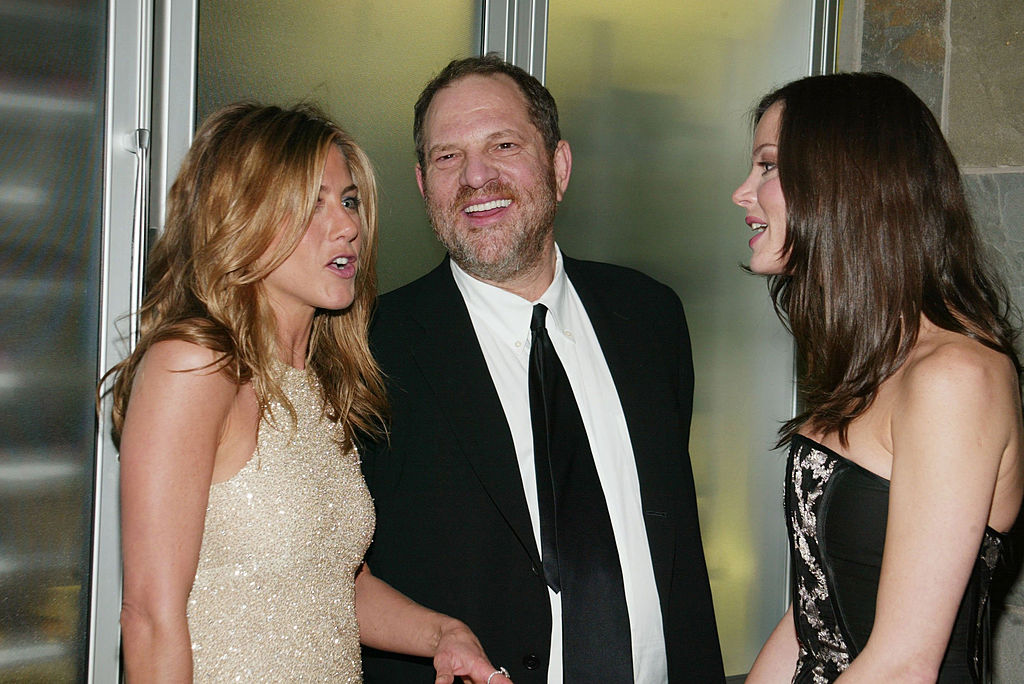 Reflecting the current culture
In The Morning Show, Aniston portrays veteran anchor Alex Levy alongside Witherspoon's character as newcomer Bradley Jackson. Also a central cast member is Steve Carell, who plays news anchor Mitch Kessler who gets fired for sexual misconduct allegations.
According to Variety, the show's original premise concentrated on the workings and drama behind the scenes of morning television. Aniston and Witherspoon made an executive decision to rewrite the show once the #MeToo movement made headlines.
"The show got picked up. We sold it to Apple with an outline. Then, about four months later, the whole s*** hit the fan and, basically, we had to start from scratch," Aniston told Variety.
Comments on Weinstein
Multiple allegations of criminal sexual assault and harassment have been made against movie mogul Harvey Weinstein since October 2017. High-profile celebrities including Gwyneth Paltrow, Ashley Judd, and Salma Hayek have shared their stories of brutal encounters with the film producer in the hopes of bringing him to justice and shedding a light on sexual harassment in the workplace.
Aniston revealed that she had dealt with Weinstein's bullying behavior when she worked on the 2005 film Derailed. "There was the premiere dinner. I remember I was sitting at the dinner table with Clive [Owen], and our producers and a friend of mine was sitting with me," Aniston told Variety. "And he literally came to the table and said to my friend: 'Get up!' And I was like, 'Oh my gosh.' And so my friend got up and moved and Harvey sat down.
The actress was clearly disgusted by Weinstein's actions. "It was just such a level of gross entitlement and piggish behavior," Aniston commented.
Aniston also recalled a time when Weinstein tried to convince her to wear a dress made by his then-wife's clothing line. "I remember, right when [his ex-wife] Georgina's clothing line Marchesa was starting. That's when he came to visit me in London while we were shooting," the former Friends actress shared. "He'd be like, 'Ok, so I'd like you to wear one of these to the premiere.' And I went through the book, and at the time, it wasn't what it is today. It was not for me. He was like, 'You have to wear the dress.' That was my only bullying. And I was like, 'No, I will not wear the dress'… "Well, what was he going to do? Come over here and make me wear it?"
A changing Hollywood
The star of The Morning Show also commented on how the #MeToo movement is making an impact in Hollywood, though there is still work to be done. "I think there's still room for improvement, but I think that kind of behavior is done. I think people have had the s*** scared out of them. It's also this big pendulum. Everybody has this new playbook and everybody's trying to figure out what the new rules are," Aniston said.
She also referred to her new show as helping to shine a light on the topic and move towards change. "What's so wonderful about doing this show is that it is so unapologetically honest in terms of topics and the situations," Aniston revealed. "It's basically showing all sides. It's showing how things are said behind closed doors during Me Too, that no one else has the balls to say in front of the world."
Aniston is thankful that women are finally being recognized and heard. "I think it's an incredible moment. Look, there are unsung voices, unsung talent that has yet to be discovered," she said. "This is actually the new normal, as it should be. And I think it's going to get better and better. Our show has six female producers. As a woman who has been in this business for 30 years, it's been great and it's been tough. And now here we are. We have the first show bought by Apple."
The Morning Show premieres on Apple TV+ on November 1.