What Joe Jonas Thinks of Taylor Swift's Apology for Blasting Their Relationship
Taylor Swift has made a name for herself by singing ballads about lost loves. She even makes a practice of enacting her revenge on wrongdoers by including them in the lyrics of her billboard topping songs. However, as the star looks back on her career, her music, and her choices there are a few things that she regrets. Calling out Joe Jonas (on his behavior at the end of their brief relationship) is one of those things.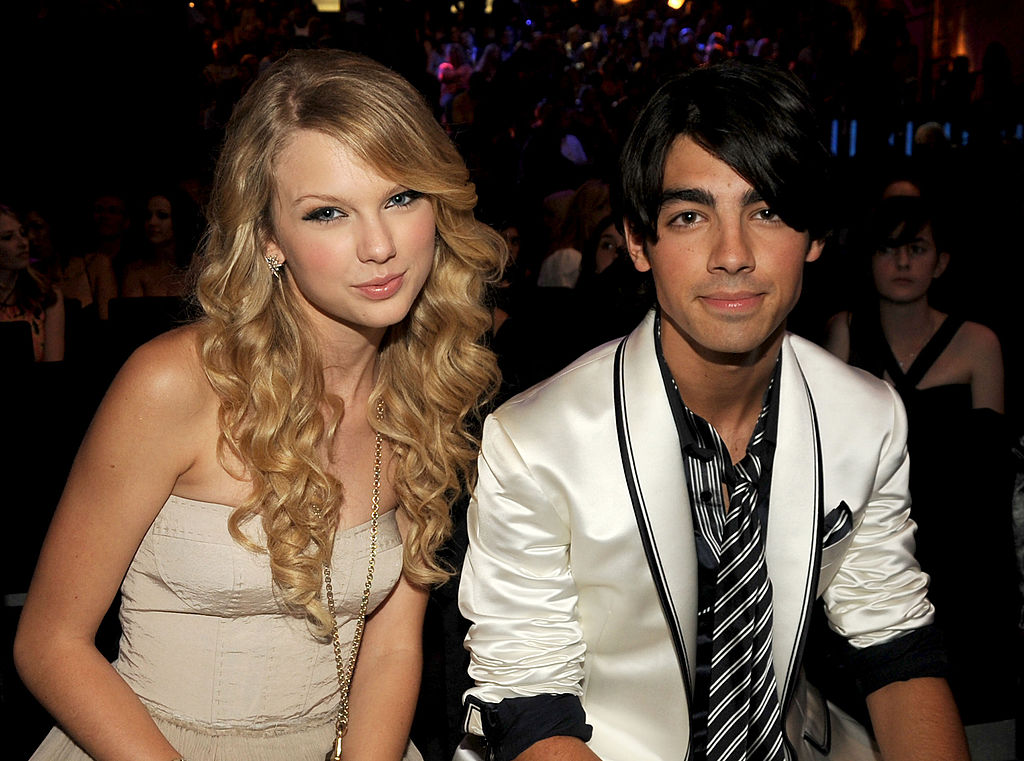 Taylor blasted Joe Jonas during an interview on 'The Ellen Show'
She was only 18, and called the end of their relationship an "ouch". When prompted by Ellen to explain some of the songs on her new album Taylor dove deeply into her love life, or the lack thereof. In 2008 she had recently split with her then-boyfriend, Joe Jonas, and wasn't shy about sharing the details of their quick breakup. Apparently, Jonas called her up to end the relationship, in a phone call that lasted under thirty seconds.
The young Taylor Swift made it known that she was displeased, and that there would be a song on her newly recorded album that reflected their breakup. Her album, entitled Fearless, featured a song called "Forever & Always," which she says was inspired by her relationship and eventual breakup with Jonas.
The couple had only been dating for three months.
More than 10 years later, Swift regrets her teenage mouthiness
In a segment on Ellen's show entitled "Burning Questions" not only do we learn Taylor's new favorite movie (Someone Great on Netflix) but we get a glimpse into her own personal regrets. Ellen asks Taylor what was the most rebellious thing she did as a teenager, and the star lists "blasting" Joe Jonas on Ellen's show.
Ellen doesn't even remember it happening, but clearly, it has stuck with Taylor as something she wishes she hadn't done.
Joe seems pretty unimpressed with Taylor's apology
Although the Jonas brother says it "felt nice" to hear Taylor's public apology, he seems genuinely disinterested in interviews when he is asked about the topic. He explains that he has long moved on from the relationship with Taylor, and although it probably hurt a lot when he was 18, it is not important to him any longer.
This is probably due to his recent wedding to the beautiful, Sophie Turner of Game of Thrones fame. Jonas and Turner tied the knot in a private ceremony in Vegas earlier this year and he obviously doesn't harbor any feelings of ill will toward Taylor any longer.
Joe Jonas did react in 2008, though
People Magazine remembers Joe's hurt feelings from 2008. They report on how Joe responded at the time on his MySpace account.
"For those who have expressed concern over the '27 second' phone call, I called to discuss feelings with the other person," he explained to fans. "Those feelings were obviously not well received. I did not end the conversation. Someone else did. Phone calls can only last as long as the person on the other end of the line is willing to talk."
Let bygones be bygones
Since 2017 Taylor has been keeping her romance out of the limelight as she dates Joe Alwyn. The couple tends to stay away from crowds and even goes on dates in disguise to avoid recognition from nosey fans. The couple happily hangs out alone, and as a self-proclaimed "Cat lover" Taylor cuddles her new kitten, Benjamin Button, at home.
Clearly, the past is in the past. Unless Taylor writes a song about it, then it lives on forever.