What Khloe Kardashian Texted Lamar Odom About the Shocking Claims in His New Book
Lamar Odom has been making the rounds to talk about his new book, Darkness to Light, which includes some shocking claims about his behavior when he was married to Khloe Kardashian. Many people have wondered what Kardashian's reaction has been to these private details of their marriage now being made public… and it turns out she texted him.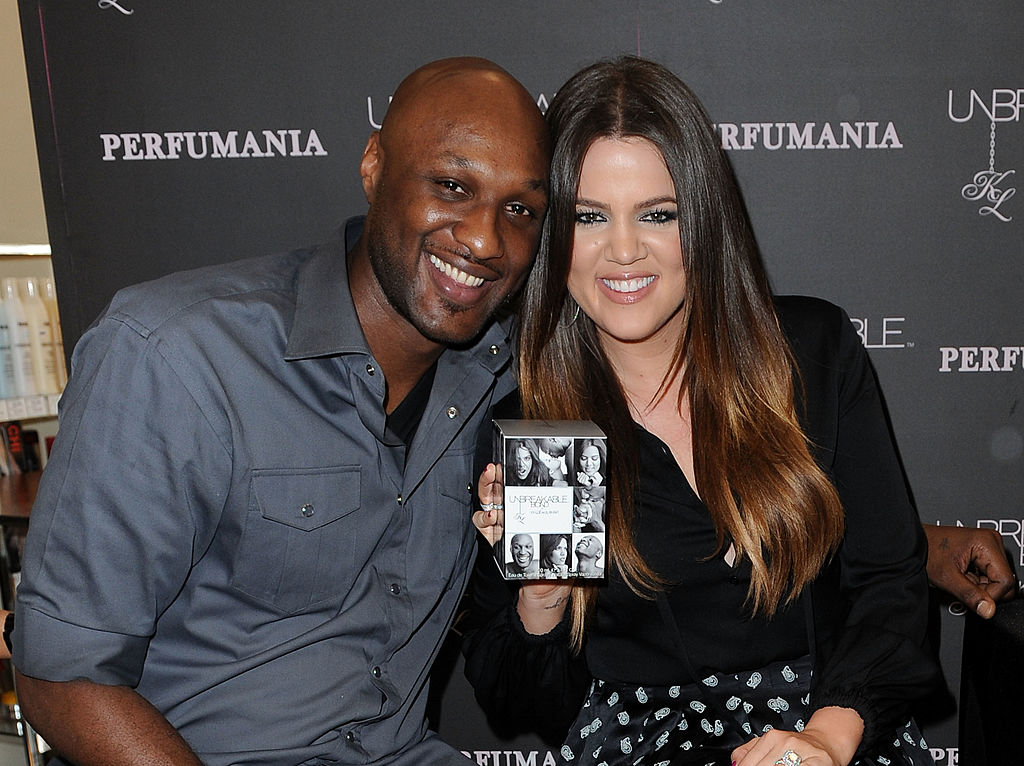 Odom recounted one moment about Kardashian beating up a stripper
Among the stories to come out during his book promotion was a moment when Kardashian caught Odom at Los Angeles' Hotel Roosevelt in 2012, with "naked girls everywhere," cocaine, and other drugs.
Kardashian and her mom, Kris Jenner, "bulldozed" into the room and Kardashian "pounced" on one of the strippers.
He wrote: "Try to imagine the scene: Khloe's beating the s**t out of one of the girls who tried to protest. She's dropping vicious blows all over the top of this girl's head. Kris is screaming and her security guard jumps in and pulls Khloe off the beaten stripper. Khloe tells me to gather up my things, and the guards quickly remove all traces of the drugs. We sneak out of a back door of the Roosevelt and disappear into the night."
Kardashian texted Odom about the book
During an appearance on The Jenny McCarthy Show, the host asked how Kardashian felt about the book and he said he had received a text from her.
He explained, "Um, she sent me a text yesterday. She good, she talked about one of the stories I told in the book. About her coming to the hotel and putting her hands on the girl. She said she didn't even think I remembered that story." He called her text "friendly."
As for how his relationship with Kardashian is now, he told McCarthy they communicate occasionally, sharing, "The next house I buy, hopefully, she can decorate it. They're amazing decorators, they're amazing homemakers."
"She's an incredible person and she'll always have a place in my heart and be dear to me," he added, calling her the love of his life. "She's extremely courageous and tough and strong."
How he knew Kardashian was the one
Odom also discussed their whirlwind romance — dating for a month before they got married in 2009 — noting, "Love is strange, man." He added, "I love my family with all my heart, but that's how I knew she was the one because no one could tell me no, I wasn't getting married to Khloe. It would have been real easy for me to say, don't ever call me again, that's how strong it was."
During an interview with ET, Odom explained that he doesn't "have much of a relationship now" with the Kardashian family since their divorce.
He also talked about what he would say to his ex-wife, sharing: "I love you and thank you for being there for me when I couldn't walk or talk. You know, when you marry someone after knowing them 30 days, I don't think that love will go away. You know what I'm saying? A piece of paper that says we're not together no more, that love will never go away."