What Kim Kardashian Really Thinks About the Revenge Porn Incident Between Rob Kardashian and Blac Chyna
Though things have gotten better now, a huge, public spat between Rob Kardashian and Blac Chyna once dominated the headlines surrounding the exes. And in a recent interview, Kim Kardashian referenced the revenge porn situation between the two.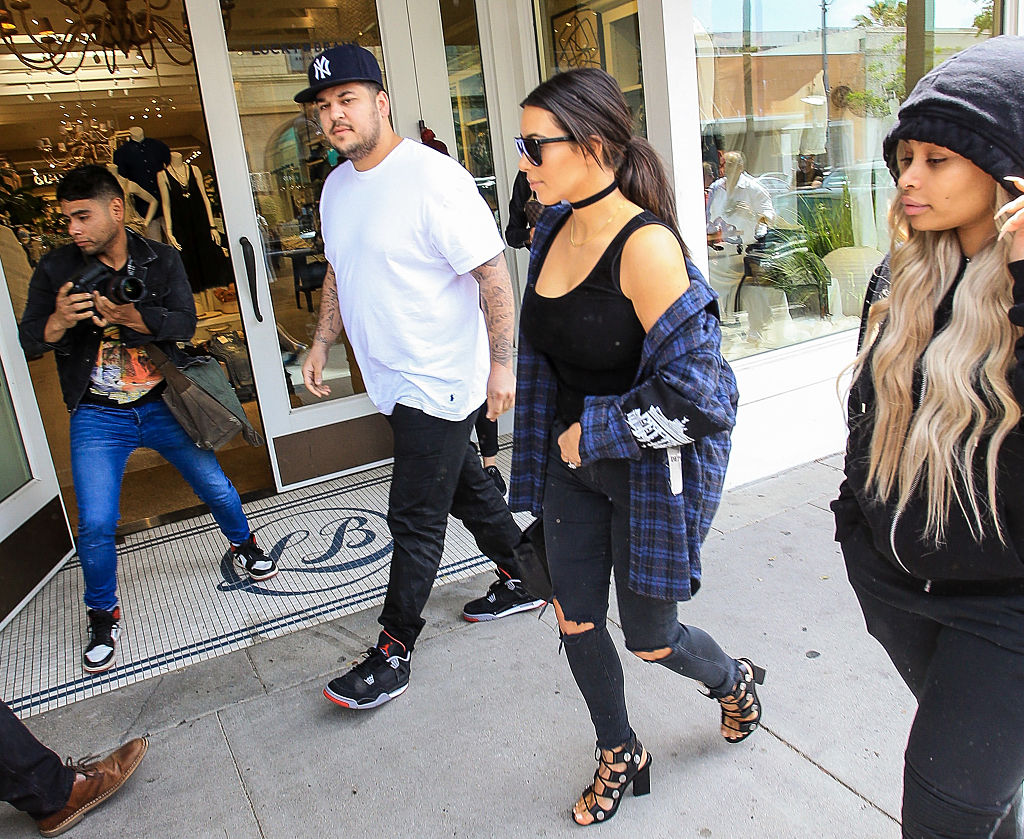 How Kim Kardashian feels about the situation between Rob Kardashian and Blac Chyna
Rob Kardashian received major backlash after posting nude photos of his ex and mother of his daughter. This was a moment in a string of events during which he and Chyna had a major, public falling-out.
In an interview with The Cut,Kim Kardashian was asked about her thoughts on the revenge porn, which might have been called a "leaked sex tape" years ago (such as the footage of her and Ray J).
"Wow! I never even thought about that," she said. "I guess that question is a bit tricky. Not even for my situation, but because my brother did post photos of his baby mama and he's in a revenge-porn lawsuit. Obviously, I get the difference. And I would talk about me. But I don't know the right thing to say without making him feel like the biggest piece of s**t."
What's the current status of Rob Kardashian and Blac Chyna's relationship?
Though it doesn't seem likely Rob Kardashian and Blac Chyna will get back in a romantic relationship, they appear to be in a good place now with co-parenting. They are at least on speaking terms to have the best possible situation for their daughter, Dream.
"I just feel like having a good relationship with the other parent and co-parenting is a healthy type of thing," Chyna told Entertainment Tonight in May. "It's something that a lot of people need to practice." 
Is Rob Kardashian returning to 'Keeping Up with the Kardashians' full-time?
It is unclear whether Rob Kardashian will fully return to Keeping Up with the Kardashians, though it is something that hasn't been ruled out. He took a step in that direction by appearing on the show for the first time in years earlier this year.
As Rob Kardashian continues to put his mental and physical health first, it wouldn't be a surprise to see him pop back up on the show. However, we hope he does what's best for himself first and foremost.