What Kim Kardashian Tells People Who Get Plastic Surgery to Look Like Her
Kim Kardashian and her sisters, Kylie Jenner and Kourtney Kardashian, recently had an interview where Kim answered a rather unique question. The interviewer wanted to know what Kim had to tell people who got plastic surgery done to look like her.
For fans who thought that the rumors of people spending hundreds of thousands of dollars to look like Kim Kardashian were just that…. they aren't. A number of people have tried to look like the wife of Kanye West. But what does she have to tell them?
People who got plastic surgery to look like Kim Kardashian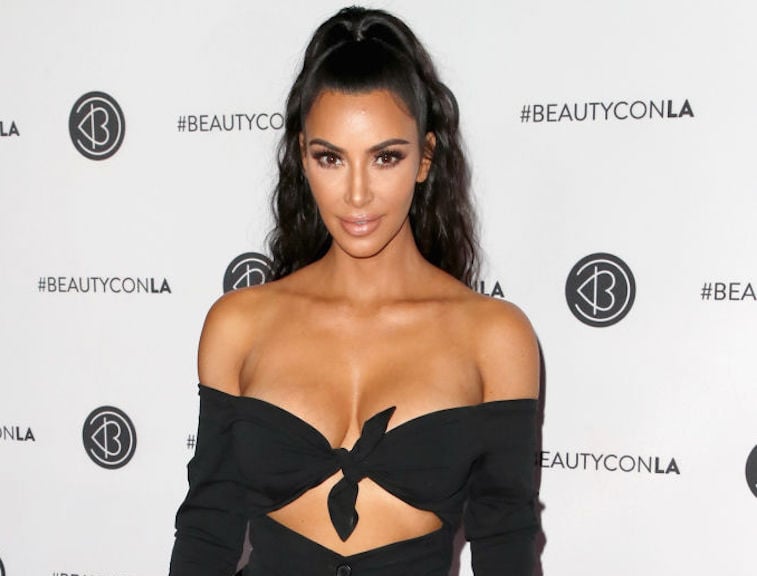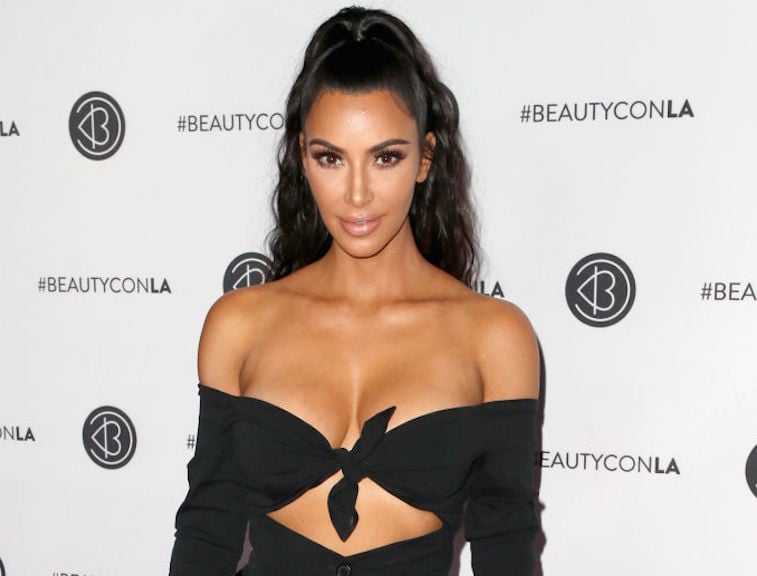 A man named Jordan James Parke from Birmingham, United Kingdom, has spent an incredible €130,000 on plastic surgery – although he can't seem to make up his mind if it was to look like Kim Kardashian, or not. The resemblance is striking, and he both states he did and did not get the procedures to look like Kim Kardashian in the same interview. Over the course of six years, Parke has gotten 50 different cosmetic procedures done and has more planned.
A woman named Myla Sinnaj also underwent a  ridiculous amount of cosmetic surgery to look like Kim Kardashian. Her transformation can be seen in a news clip from Inside Edition.
A final shocking fan transformation is Jennifer Pamplona. The 24-year-old Versace model has spent about a quarter of a million in US dollars to look like her idol – and the results are quite striking. Pamplona recreated one of Kim Kardashian's most famous images and fans honestly struggle to tell the original from the copy.
What did she have to tell those people?
During the interview, the question was originally posed to all three sisters. Kylie Jenner, however, directed the question to Kim because she said that fans haven't been trying to look like her or Kourtney. Instead, you always hear that "people spent $100K to look like Kim K."
Kim Kardashian struggled to find the right words for what she said at first, but eventually got out a message to the fans who are undergoing plastic surgery to look like her. The reality television star said that people should "do what makes them happy, be you," but also that they should "be unique, be an individual."
Kim Kardashian went on to verify that she was "flattered" that people wanted to look like her, and that if that's what makes them happy then go for it. It was a slightly mixed message (which Kylie commented on), but overall it seems like Kim Kardashian isn't bothered either way that people spend fortunes in plastic surgery to look like her.
Which sister has the most plastic surgery?
https://www.instagram.com/p/Bs1hj6kn28p/
Another interesting bit from the interview is that the three sister's refused to tell who had the most plastic surgery. All three shied from the question without implicating their sisters. But fans want to know which sister has gotten the most plastic surgery?
A source stats that Kim Kardashian has undergone half a million in cosmetic procedures. This includes lip fillers, nose job, possible breast implants, fat-reducing stomach ultrasounds, and stretch marks.
Sister Kylie Jenner can be confirmed to have had breast implants done to increase her size around one cup size. Although not confirmed, it also appears she has had some type of facial reconstruction surgery as the bottom of her face is dramatically shaped different versus a few years ago. Also not confirmed, it seems Kylie may have gotten a nose job.
Kourtney Kardashian can be confirmed to have had at least breast implants and a nose job. Like Kylie, it appears she may have had some facial reconstruction around her chin, but this is unconfirmed.
It would appear that Kim Kardashian has had the most plastic surgery, but with all three sisters keeping quiet it can be hard to tell for sure.