What Luke P. Learned From Being On 'The Bachelorette'
Luke Parker was one of the most contentious contestants The Bachelorette has ever seen.
He started out the season strong, winning Hannah Brown's first impression rose and connecting with the lead moreso than any other contestant.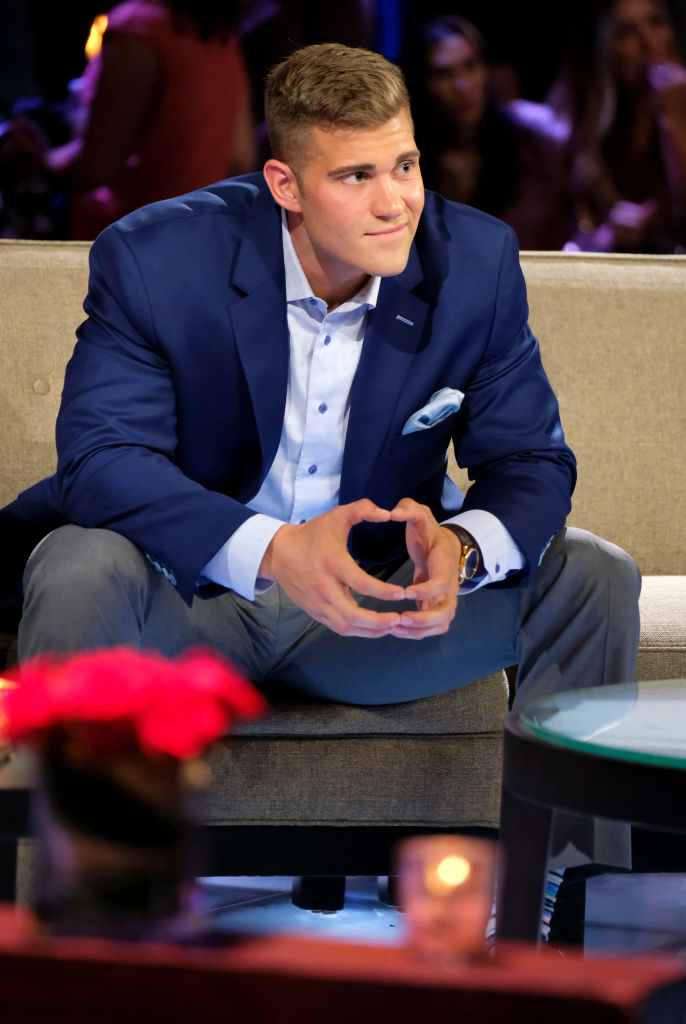 "I had all this self confidence. I received the first impression rose. The first conversation I had with Hannah Brown is a faith conversation. I asked her about her relationship with God. I bring up the conversation she had with Colton, I give her a bracelet because she brings up to Colton 'Hey I want to be a wife of noble character.' So I'm thinking in my mind 'Wait a second she's quoting Proverbs 31, like this could be my kind of girl. Wow this could work out,'" he said in a recent interview with the Christian YouTube show, Paul and Morgan.
But, very quickly, Luke P. began to fall from grace, as they say. Though as quickly as Luke P. began to fall out of favor with The Bachelorette audience, the reality star says he didn't realize he was the season villain until Latvia. At that point, he says he began to put together why the producers had been asking him certain questions.
Luke P.'s biggest takeaway from 'The Bachelorette'
Luke P. was heavily criticized for his behavior on The Bachelorette. He's learned that he needs friends and family to lean on to help keep him accountable.
"This has been one of my huge takeaways from what I have learned from the show: I've always realized accountability is huge, but this whole Bachelorette experience has really shown me how important it is to have accountability in your life. Being in a situation where I don't have anyone to kind of go to and have any brother or sister in Christ to pour into me or call me out when I'm doing something wrong or say 'hey, why are you doing that? That's not right. What's making you do that?'" he said.
Luke P. went on to say that, since the show aired, he's sat down with friends and asked them about which of his actions weren't Christlike and how he can be better in the future.
The backlash Luke P. received due to his behavior on 'The Bachelorette'
As The Bachelorette was airing, Luke P. began to receive some pretty hateful online messages and comments.
"Episodes became really hard for me to watch. The DMs, as soon as I got home, the direct messages on Instagram, any social media, were blown up and just filled with not just 'Oh you're a loser' but like 'you're a waste of life.' Serious, deep, hateful, evil messages. At first when I was experiencing this it was tough for me. I was continuing to read them over and over and over, well because I got a lot of them, and I was starting to get in a bad place," he said in the interview.
He said "there were a lot of nights when I just cried and prayed until I fell asleep." 
The Internet can be a hateful place. But it sounds like Luke P. is taking some of the criticism he's received and using it to better himself, which is all we can really ask.
Read more: What Hannah Brown Dreams Of Doing After 'The Bachelorette' And 'Dancing With The Stars'