What Made a Fox News Host Scream 'Racist!' at Geraldo Rivera?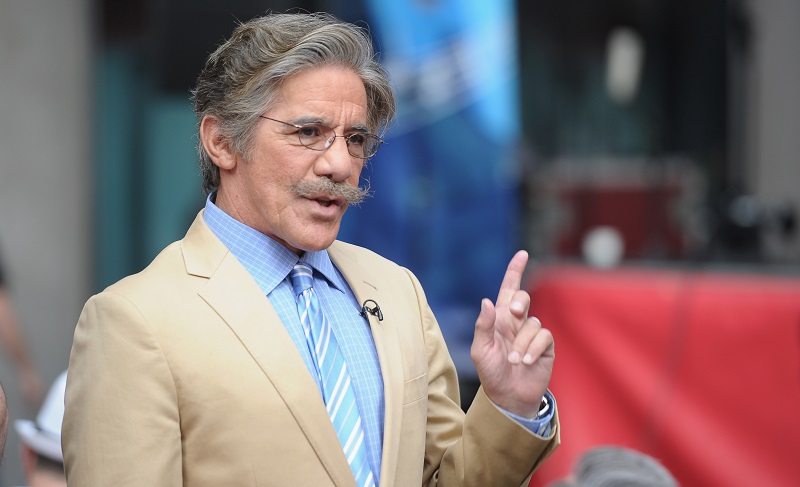 It's not easy making sense on Fox News these days. Just ask Geraldo Rivera, the longtime commentator on the opinion and entertainment network. Earlier in 2018, he jubilantly proclaimed how "juiced" he was when Donald Trump made a deal with North Korea that later amounted to nothing.
Those comments played quite well on Fox. However, when a host on the network debunks some of Trump's more absurd lies (as Shep Smith has), you'll hear blowback from Fox hosts and viewers alike. That's what happened on "The Five" on Monday when Geraldo weighed in on the ugly events taking place at the Mexican border.
As he labored to make his point over the interruptions of Jesse Watters, Geraldo referred to himself as the network's "piñata." That prompted Watters to shout "That's racist!" But Geraldo continued as if he expected the outburst. And what followed was a heartfelt, reasoned opinion — something you don't hear often on the network.
Geraldo in his own words
Watters appeared to be enraged over the media's depiction of women and children fleeing from tear gas launched by U.S. soldiers at the Mexican border. "Do you think it's honest what the media is doing or dishonest?" Watters asked.
"I refuse to deal with this as a media issue, because it's far too important, with all due respect, Jesse," Geraldo responded. "This goes to my soul. Fulfilling my role as the designated piñata on Fox News, I am ashamed. This tear gas choked me."
He continued:
We treat these people, these economic refugees as if they're zombies from The Walking Dead. I think we arrested 42 people, eight of them were women. With children. We have to deal with this problem humanely and with compassion. These are not "invaders!" Stop using these military analogies.

These are desperate people, they walked 2000 miles—why? Because they want to rape your daughter or steal your lunch? No! Because they want a job. They want to fill the millions of unfilled jobs we have in the agricultural sector. They want to wash dishes in restaurants, they want to deliver the pizzas.
If you think it's odd that someone would scream that a piñata analogy is racist (even in "PC jest") while endorsing gassing migrants, you haven't watched Watters or other Fox News hosts lately. The only surprising part was Geraldo steadying himself through the interruptions to make his points.
Was 'with all due respect' Geraldo's most controversial line?
As Geraldo attempted to speak from his heart, Watters couldn't help but try to shout him down. Viewers who've seen Watters (or Tucker Carlson) work know that is a trademark move when they begin hearing things they don't like.
With that in mind, we consider another line Geraldo spoke far more controversial than the piñata reference. It was the part when he said "with all due respect, Jesse." Is there actually any cause to respect Watters?
You may recall a segment Watters did with Bill O'Reilly a few years back. In it, Watters spoke to Muslim women to find out why they had issues with the media's representation of their religion (specifically, connecting it to terrorist attacks).
"The main beef was," Watters said following his interviews, "when there's a terrorist attack in this country, the media automatically goes to, 'Well, was it a Muslim?' These people here don't like that."
"Well why? It's always a Muslim," O'Reilly replied, confused.
"It is always a Muslim," Watters answered.