What Makes 'BH90210' More Relatable Than a Straight 'Beverly Hills 90210' Reboot
If you were expecting to see the West Beverly High gang all grown up, then BH90210 had quite a surprise for you. The reboot of Beverly Hills 90210 stars Tori Spelling, Shannen Doherty, Jason Priestley, Jennie Garth, Ian Ziering, Brian Austin Green and Gabrielle Carteris as themselves. As they attend a Beverly Hills 90210 reunion, Garth and Spelling pitch the idea of rebooting the original show, as the real Garth and Spelling did in real life.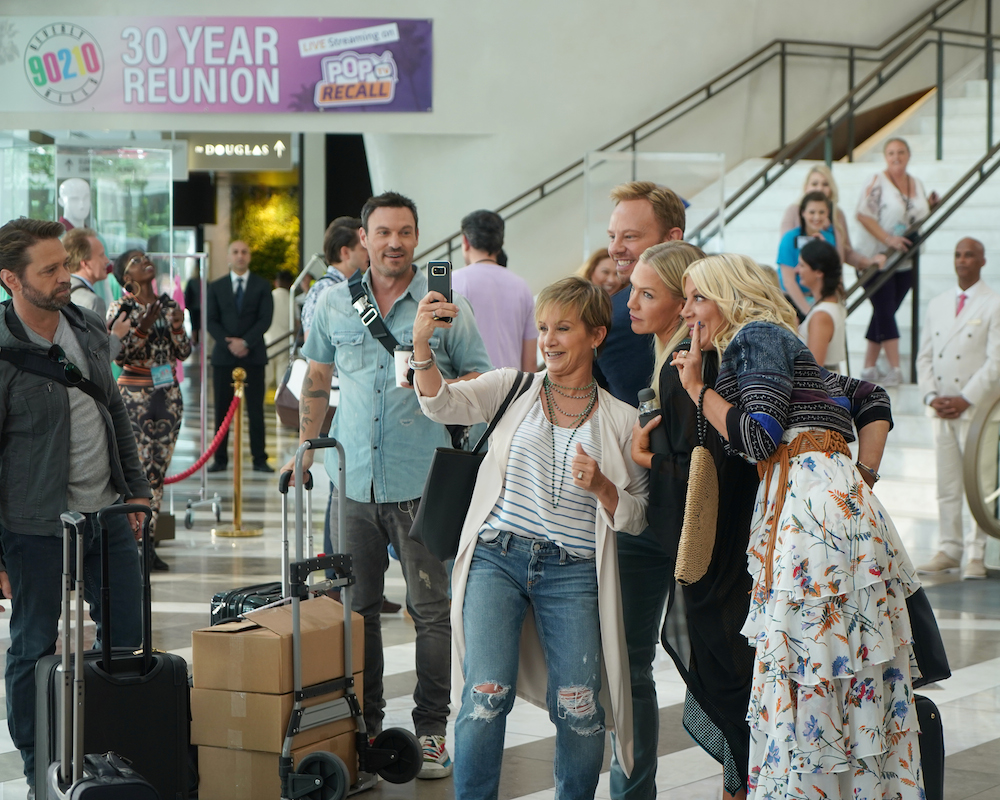 BH90210 pays homage to Beverly Hills 90210, both the episodes that aired from 1990-2000 and the legacy it left behind for all the actors. That's why BH90210 can be more relatable to fans of Beverly Hills 90210 than if they'd just reprised their original roles, according to executive producer Chris Alberghini. BH90210 airs Wednesdays at 9 p.m. on Fox. 
Fans of the 'Beverly Hills 90210' cast are as attached to the actors as the characters
Once Beverly Hills 90210 became a phenomenon, the actors became as important to the fans as the characters they played. Now they want to see the actors succeed in 2019 as much as they want to see them play their characters again. BH90210 has the best of both worlds.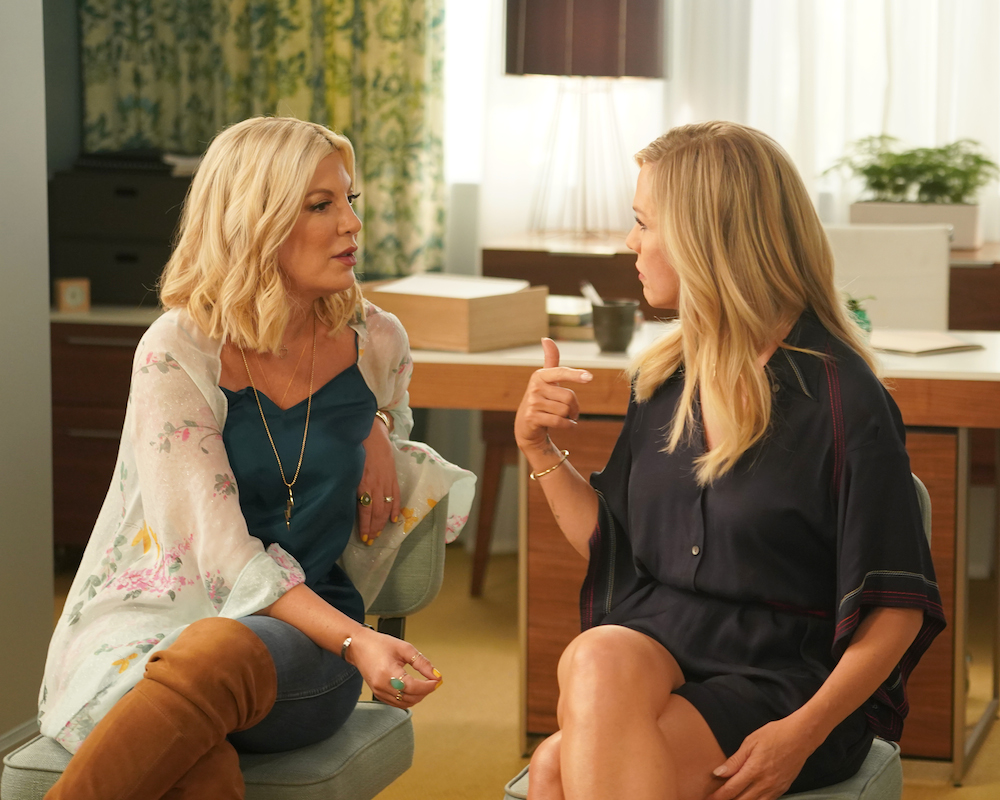 "Just having children and being married and having families, stories both big and small, things that happen to people in real life also happen to people who were actors on a famous TV show," Alberghini said. "We want to have fun with the bigger things but we also want to try to make things as relatable as possible."
'BH90210' gets to address the world that 'Beverly Hills 90210' impacted
A 2019 follow-up to Beverly Hills 90210 would exist in a world where the drama at West Beverly High happened, but the cultural phenomenon of Beverly Hills 90210 did not. BH90210 is a sequel to the 30 years of 90210 fandom as well as the show itself.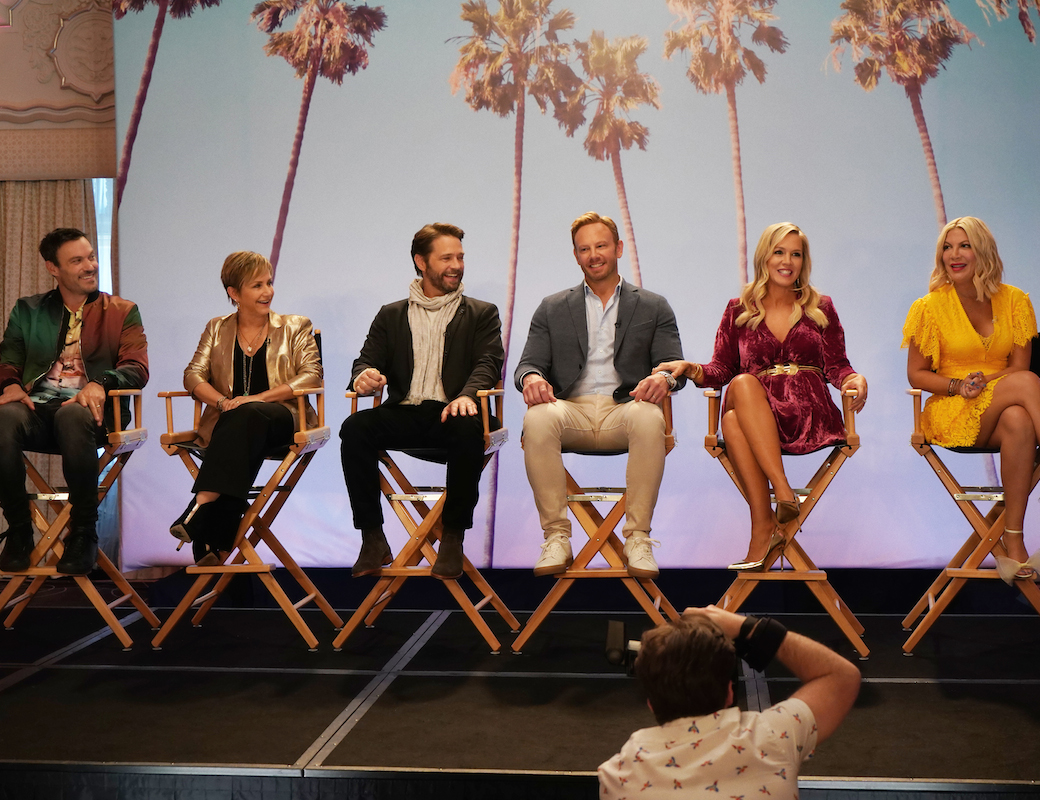 "I think it's easier to address [the culture] because we're seeing a fictionalized version of these real-life actors," Alberghini said. "We get to draw on what their experiences were and their reflections back on that time. So there's a built-in sort of information pathway to what their responses are to that time in their lives that is great for us in terms of storytelling."
'BH90210' has more freedom to do 'Beverly Hills 90210' fan service
It might have been hard to explain why Donna still has her red dress 20some years later. Since BH90210 is doing this meta take, they can pay homage to the dress as showbiz memorabilia.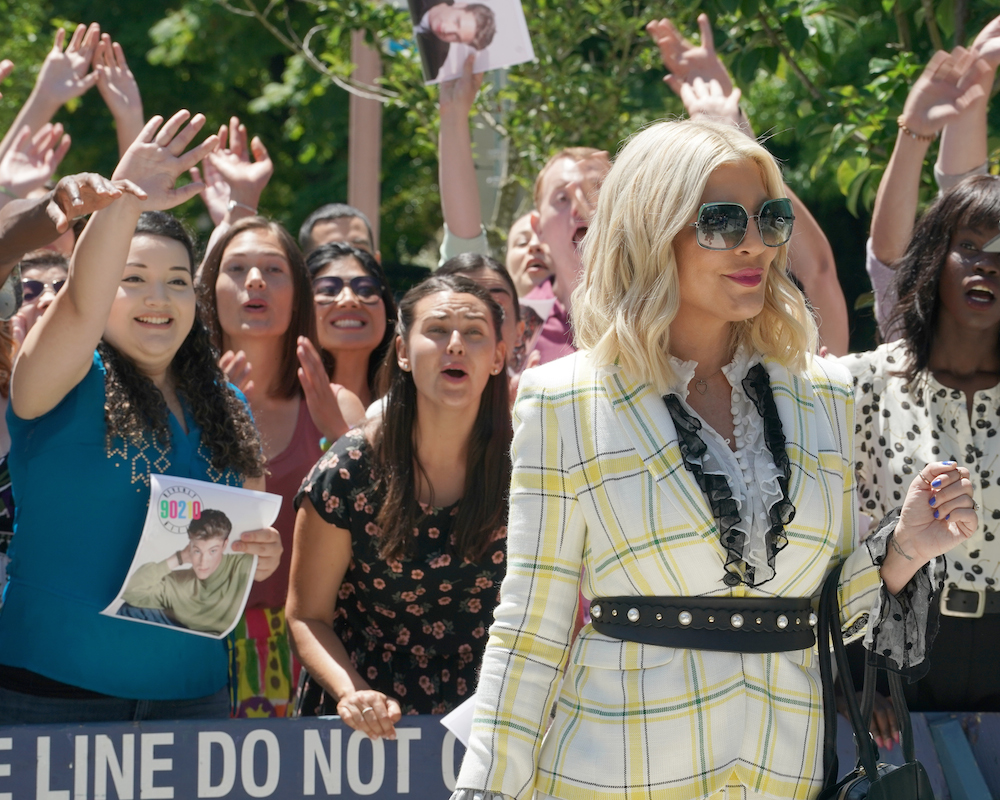 "I hope that even in the first episode it's clear that the show is its own thing," Alberghini said. "It will always be tied to the original because our storyline is that the actors in the show are doing a reboot of the original so the two will always be joined at the hip, but certainly I do think that BH90210 stands on its own."
'BH90210' is like a high school reunion everyone gets to attend
When people go to a high school reunion, they get to experience a new take on their old lives, but that only applies to their specific school. Everyone experienced Beverly Hills 90210 in the '90s. BH90210 is like a worldwide high school reunion.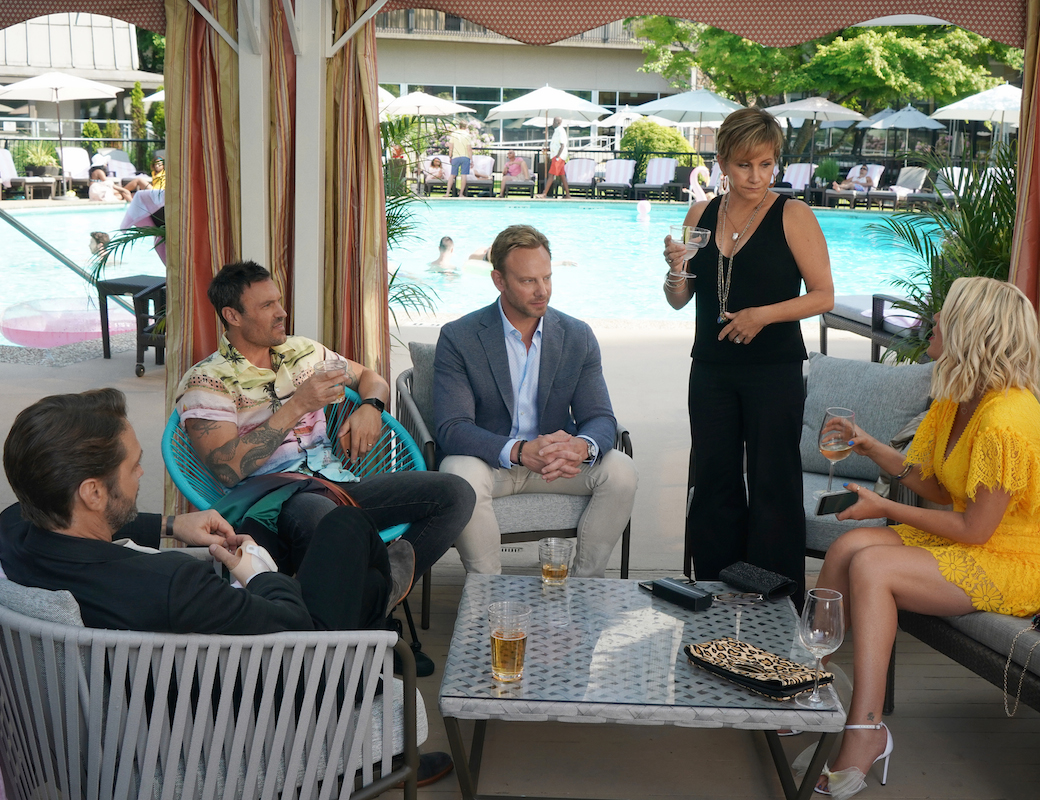 "I had just been to a milestone high school reunion of my own and had not seen a lot of people in many, many years," Alberghini said. "I was just fascinated by the dynamics between people and some of them picked up like not a day had gone by. Others were kind of scoping each other out from afar. I'm just fascinated by the human nature of that. That's what drew me to this idea."