What Meghan Markle Really Thinks About Prince Andrew's Scandal and His Disastrous Interview
Meghan Markle is on hiatus from her royal duties until January 2020, but there's no doubt that she's been keeping up with the events in recent weeks regarding Prince Andrew. The disgraced royal has been in hot water for months over his friendship with convicted sex offender Jeffrey Epstein and received some accusations of his own from several women who claim that he behaved inappropriately with them. In response, Prince Andrew gave an interview in mid-November that did little to quell any suspicions around him. Read on to learn why Prince Andrew is in trouble, what he said during his interview, and how Duchess Meghan reportedly feels about all of it.
Prince Andrew's friendship with Jeffrey Epstein is suspicious
Prince Andrew, the favored son of Queen Elizabeth II and Prince Philip, first met Epstein more than two decades ago. Over the years, Epstein and Prince Andrew grew closer.
And, reportedly, Epstein was even invited to some family events, such as Princess Beatrice's eighteenth birthday party. The royal was even photographed at Epstein's New York City residence.
However, it has only been in recent years, when the extent of Epstein's crimes against women were revealed, that people began to question the nature of the friendship between Prince Andrew and the sex offender. Following Epstein's death by hanging in August 2019, several women came out to accuse Prince Andrew of improper behavior, including sexual relations with minors.
While Prince Andrew has denied the allegations and the royal family has stood by him firmly, everything began to shatter after Prince Andrew gave his public interview in November.
Prince Andrew's interview received harsh criticism
Not many people expected that Prince Andrew would speak out in such a public manner, considering that the royal family normally tries to minimize interactions with the media. But, clearly, he thought that the move would help to clear his tarnished image.
However, it did just the opposite and the world's media skewered Prince Andrew once the interview was aired. During the conversation, Prince Andrew revealed that he does not regret his friendship with Epstein but that it was the "wrong thing to do" to stay at Epstein's home after his first conviction. 
Prince Andrew also once again vehemently denied that he had ever behaved improperly with those who are accusing him. After the interview was released, Prince Andrew's family continued to stand by him, by the damage had been done.
Shortly after the interview, the royal released a statement announcing that he would be stepping away from his royal duties for the "foreseeable future." While he has not formally been charged with any crimes, many are anticipating that it is only a matter of time and that his image is much too tarnished to be further associated with the royal family. 
What does Meghan Markle think about Prince Andrew?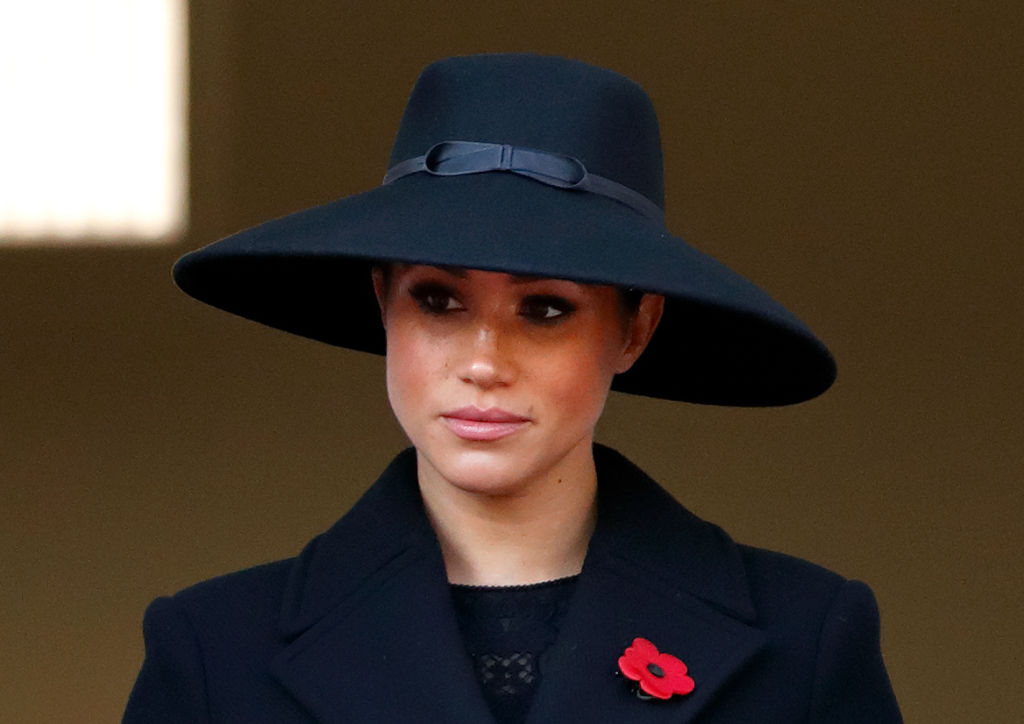 Recently, Page Six reported that Duchess Meghan has been closely following the Prince Andrew scandal and is thoroughly "horrified" by the whole business. While every family has its own dirty laundry, Markle has personally worked with charities to empower and encourage sexual abuse survivors and finds the scandal especially disturbing.
The report also claims that Markle was upset at the responses that Prince Andrew gave in his interview and that her team was equally disturbed. Still, Markle has not spoken out directly regarding the scandal and isn't likely to.
The royal family likes to stick together, even in times of distress, and it wouldn't be proper for her to make any of her personal feelings regarding the situation public.