What Miranda Lambert's New Husband Makes Her Do That Blake Shelton Never Did
Miranda Lambert has had some bad luck in love. For a country music star, that might be a good thing. She's had plenty of heartbreak to sing about.
Her rocky relationships may have made her the country star she is today. Still, her fans hope she can settle down and live happily ever after at some point, and it kind of seems like her time has come.
Earlier this year, Lambert got married again, and it sounds like she's happier than ever.
Miranda Lambert's new husband works out with her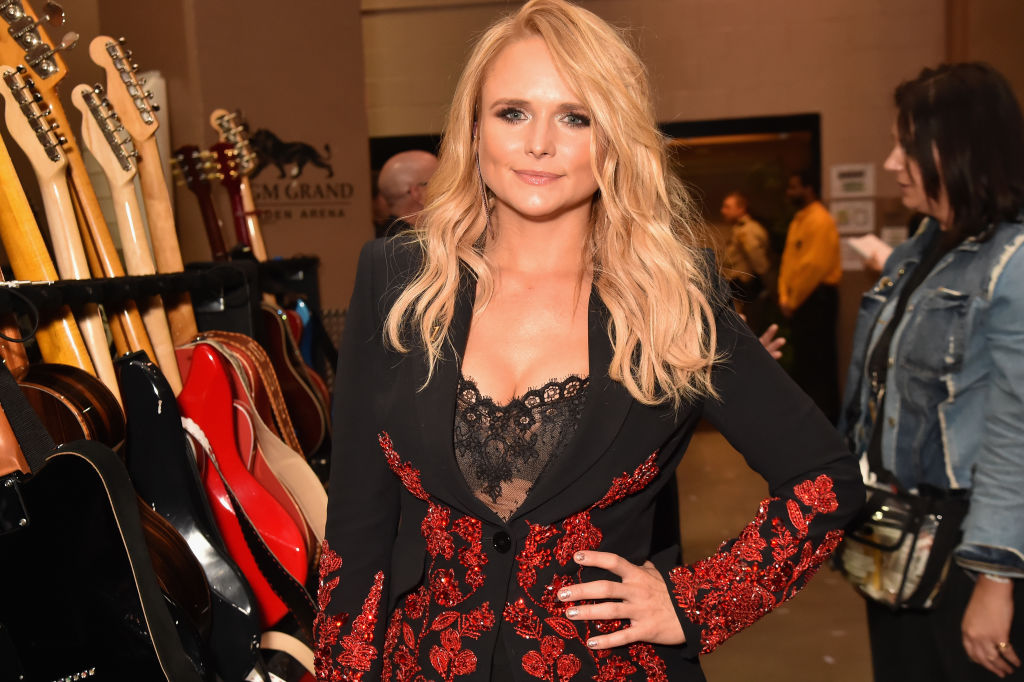 Brendan McLoughlin, Lambert's new husband, is an NYPD police officer. In his line of work, you have to stay in shape. He has a rigorous workout routine, and he makes Lambert workout with him.
She's not always grateful. She says: "Sometimes I want to kill him, and sometimes I'm thankful for it."
Sometimes her husband's routine is too intense for her, even on days when she's glad to have a workout buddy. According to Lambert, McLoughlin has to do two workouts sometimes. She recently revealed: "He does a pity run with me, and then he does his real run. It's sad."
Blake Shelton, Lambert's first husband, did not encourage her to maintain a fitness routine, as far as we know. Before meeting and marrying McLoughlin, Lambert struggled with her body image.
Miranda Lambert says she's happier than ever
Lambert has a new husband and a new outlook on life. She's done worrying about weight. 
Lambert says: "I've been all sizes. My whole life, I've struggled with ups and downs in weight. I'm only 5'4″ so weight shows quickly on me. I've hit a comfortable place; this is pretty much my size. I'm a size 6, give or take five pounds, depending on the day."
It's not just her weight that's at a "comfortable place." Lambert is just happier in general, and she thinks it's improving her stage presence as well. She doesn't worry as much about what she looks like while she's on stage. She focuses on the music, and on enjoying herself.
"It's so good to find your place," Lambert says. "I don't like being onstage worrying about my body. That's the last thing I want to be thinking about. I don't give my best performance when I'm distracted by my insecurities."
Considering she's always been a great performer, we're excited to see what happens now that she's at her best.
Lambert loves spending time with her new husband. He's taking time off work to go on tour with Lambert, which should please fans. With McLoughlin at her side, she'll be happier, and so she'll give her best on stage.
Miranda Lambert is in a happy relationship
Lambert and Shelton divorced in 2015, after four years of marriage. They met ten years prior, in 2005.
Her relationship with McLoughlin seems completely different. Although during their marriage Lambert and Shelton told the media they were happy, there were still many reports saying otherwise. There were rumors that Shelton had a drinking problem, and that he and Lambert were constantly at each other's throats.
Also, it's possible that Lambert wanted children but Shelton didn't. The fact that their marriage ended so soon is a good hint that despite what they told the media, Lambert and Shelton were not happily married.
So far, there's only one rumor about Lambert's new marriage. Some publications are speculating that Lambert may be pregnant. We're not sure if that's true, but fans would love to see this unlikely pair start a family.