What Movie Did Cara Delevingne Work on With Harvey Weinstein?
Cara Delevingne has just revealed that she too experienced Harvey Weinstein's alleged sexual abuse while working on a movie a few years ago.
In an Instagram post on Wednesday, the 25-year-old actress said that she once met with Weinstein and a director at a hotel about a role in an upcoming film. The director then left, and Weinstein invited her up to his room and attempted to proposition her and get her to participate in a threesome. She says she declined his advances and was able to get out of the room even though he was trying to block the door. Delevingne also notes that she still got the role in the movie, and she always felt that this may have been part of the reason.
Delevingne doesn't mention what movie she's talking about, but it seems that she's referring to Tulip Fever. She has only appeared in eight films so far, and Tulip Fever is the only one that was distributed by The Weinstein Company. The film was just released last month, but it was shot back in 2014, which explains why Delevingne refers to the alleged incident as taking place a year or two into her acting career; Delevingne's first movie performance was in 2012. In Tulip Fever, her role is rather small, and the lead of the film is Alicia Vikander. When Delevingne shot the movie, she would haven been 21.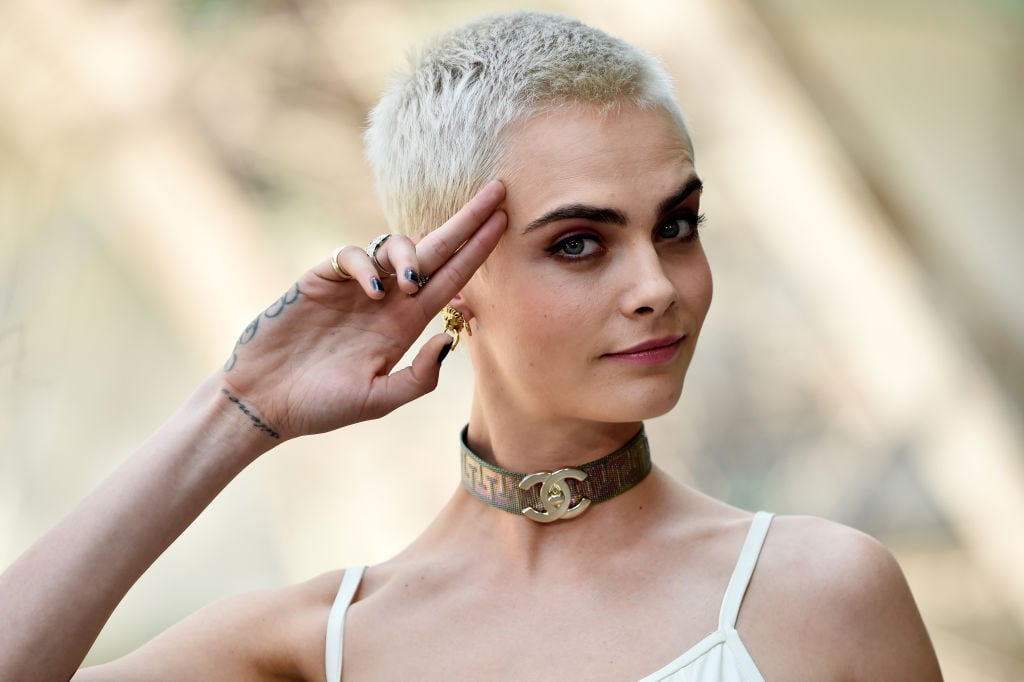 In her statement, Delevingne says that the inappropriate Harvey Weinstein behavior actually started years before, as very early on in her career, he called her and began asking inappropriate questions about her personal life, also telling her that she'd never make it as an actress if she continued to be seen with women; Delevingne is openly bisexual. Years later, Delevingne says that the hotel incident with Weinstein took place, and the account she gives is fairly similar to the account offered by numerous other actresses who say that they were called to a hotel for what they thought was a business meeting, only for Weinstein to behave inappropriately and attempt to force himself on them. She also notes that there was another woman in the hotel room who Weinstein told Delevingne to kiss.
"He walked me to the door and stood in front of it and tried to kiss me on the lips," Delevingne writes. "I stopped him and managed to get out of the room. I still got the part for the film and always thought that he gave it to me because of what happened. Since then I felt awful that I did the movie. I felt like I didn't deserve the part."
Delevingne also explains why it is that women like her don't speak out about these abuses sooner.
"I was so hesitant about speaking out. … I didn't want to hurt his family," she writes. "I felt guilty as if I did something wrong. I was also terrified that this sort of thing had happened to so many women I know but no one had said anything because of fear."
Delevingne is the latest in a series of high-profile actresses to say that Harvey Weinstein sexually harassed them, the most prominent two being Gwyneth Paltrow and Angelina Jolie. But dozens of other women have now come out and accused Weinstein of sexually harassing or raping them while male celebrities say that they did not know this abuse was going on.