What Name Will Prince Harry and Meghan Markle's Royal Baby Call Prince Charles?
The future king of England, Prince Charles, is already a grandfather three times over. Still, a new baby – especially a royal baby – is cause for a celebration. The event is even more exciting since so many royal family fans never believed Prince Charles' younger son would never settle down and get married. This royal baby seems extra special just because of that.
There's so much speculation over the new royal baby's name. If it's a girl, people think that the Duke and Duchess of Sussex will honor Prince Harry's late mother, Princess Diana, in some way. Predictions on boy names are a little trickier, but it's certainly possible that grandfather Prince Charles might see his name honored as well.
What do Prince George, Prince Charlotte, and Prince Louis call Prince Charles?
Good news for new parents Prince Harry and Meghan Markle – they don't need to come up with a name for their children's grandfather all by themselves. Since Prince Charles already has three grandchildren from Prince William and Kate Middleton, there's already a precedent set for what to call him.
The Duke and Duchess of Cambridge's kids call Prince Charles by the name "Grandpa Wales." This of course references his official title: the Duke of Wales. The heir apparent who is next in line for the throne almost always uses that title.
Royal author Robert Hardman revealed the nickname after speaking with several sources who are close to Prince Charles. One other thing he found out? Young Queen Elizabeth used to call her grandfather by the name "Grandpa England."
Will Prince Charles' name change when he becomes king?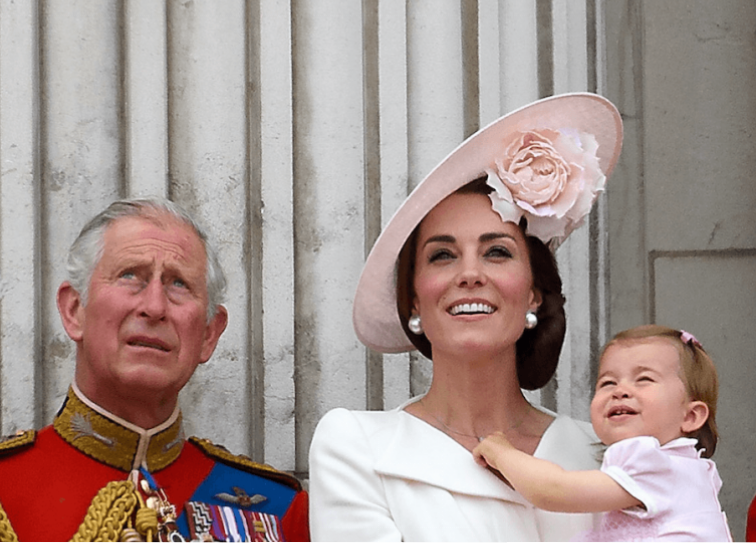 One interesting note for his current nickname: Prince Charles won't be Duke of Wales forever. In fact, with his mother getting on in years, it could be sooner rather than later that Prince Charles must step up and become King. When he does, the name "Grandpa Wales" might not make sense anymore, especially since Prince William will most likely become the Duke of Wales when that happens.
But kids get used to nicknames, so Prince Charles might just keep the name. Unless he has Baby Sussex and the other grandkids start calling him Grandpa England in homage to his mom.
Does Prince Charles like being a grandfather?
Prince Charles seems to feel great about his role as a grandfather so far, and there's no reason to think that will change when the new royal baby arrives. He has said in the past, "It's a different part of your life. The great thing is to encourage them. Show them things to take their interest. My grandmother did that. She was wonderful… It is very important to create a bond when they are very young."
Prince Charles' wife Camilla revealed that Prince Charles is a gem of a grandfather. She has five grandchildren from a previous marriage and has said that the kids "adore him." He even reads to them sometimes. "He reads Harry Potter and he can do all the different voices and I think children really appreciate that," the Duchess of Cornwall gushed.
No doubt the new royal baby will love his or her grandfather just as much!