What Names Are Being Considered for Baby Sussex?
The arrival of baby Sussex is quite arguably one of the most anticipated events of 2019. Fans are betting on the birth weight, whether the baby will be a boy or a girl, and of course, the baby's name.
There has already been some speculation on whether Prince Harry and Meghan Markle will give the baby a traditional royal name, and how, if at all, the couple will honor Harry's late mother, Princess Diana. With fans giving suggestions, and everyone wondering what name Harry and Meghan are most likely to choose, let's take a look at what names are in the running for Baby Sussex.
A traditional name for the royal baby?
It may very well be that the Duke and Duchess of Sussex are planning on a traditional royal name for their new arrival! In this case, we can expect the baby to be named after a past or present king or queen and have a moniker such as Victoria or maybe Elizabeth for a girl, and Henry, Charles, or perhaps Albert for a boy. After all, Prince William and Kate Middleton gave all three of their children traditional royal names, and the royal fans love each and every one of them.
A tribute to Diana
It would be simply wonderful if Meghan and Harry welcomed a new baby girl, and decided to name her Diana! Harry has actually mentioned this as a possibility in the past, long before he and Meghan were expecting Baby Sussex. It is definitely a name that is on the top of the list, and the world would be thrilled to have a new little girl named Diana as the newest member of the royal family. It has even been speculated the couple could choose the name Spencer, Diana's last name, should the baby be a boy.
Going their own way
There is a definite possibility that Meghan and Harry could surprise everyone and choose a name that is completely unexpected. A very young royal fan recently suggested they name the baby Amy, and Meghan seemed to like that choice. It wouldn't be too surprising if they chose to name a new daughter after Meghan's mom, Doria. Or, Meghan could choose to honor a close friend by naming the child Jessica, or Marcus, the name of the friend who joined her at the 2017 Invictus Games.
Will they honor the queen or Prince Philip?
We must remember that although choosing a first name is a pretty important decision, there is also the middle name to consider. Not only that, but fans should keep in mind that royal babies typically have two to three middle names, so Meghan and Harry's job is far from done once the first name is chosen. No matter the name that the Duke and Duchess ultimately choose, they may decide to honor Harry's grandparents by giving the baby the middle name of Elizabeth or Philip.
Maybe they will name the baby after Prince Charles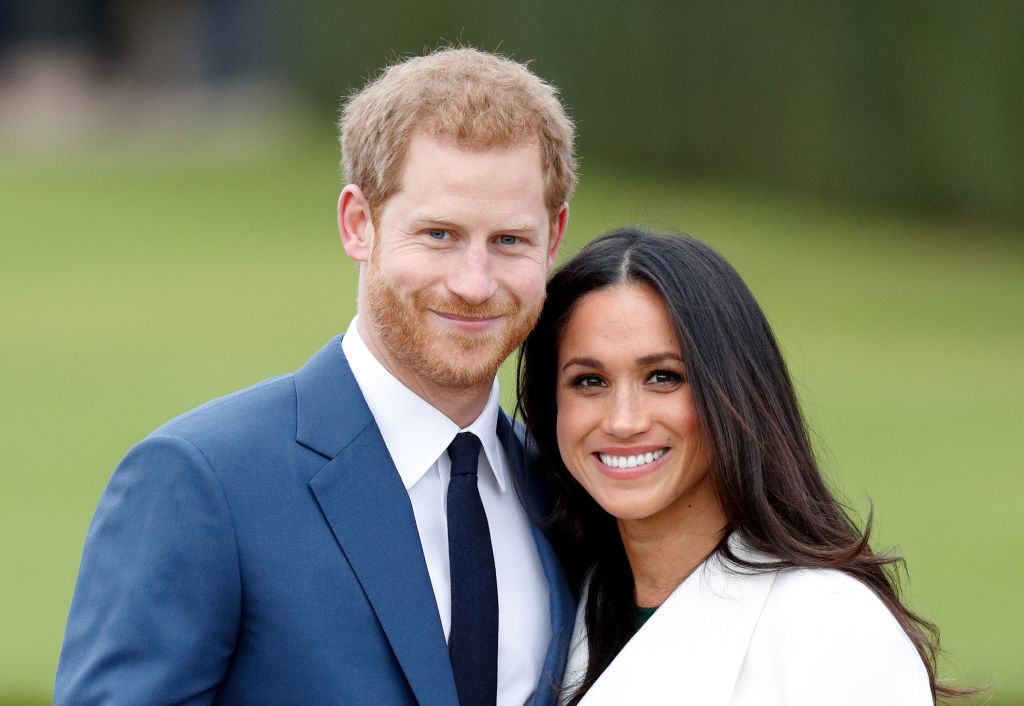 What an incredible honor it would be for the future king to have not one, but two of his grandchildren named after him. Princess Charlotte was named after her paternal grandfather, and it may happen again. A new baby girl could be called Charlene, and a new baby boy would, of course, be called Charles. There are so many possible names that Meghan and Harry may be considering during this exciting time in their lives, and we can't imagine what they have been discussing behind closed doors. Whatever name that the royal couple chooses for Baby Sussex, we are sure it will be just the right decision, and perfectly fitting.