What Oprah Winfrey Wrote About Best Friend Gayle King in the September Issue of Her Magazine
Media mogul Oprah Winfrey and CBS This Morning's Gayle King have an iconic friendship that has stood the test of time over the past four-plus decades. Winfrey recently penned a loving tribute to her BFF in the September issue of O, The Oprah Magazine.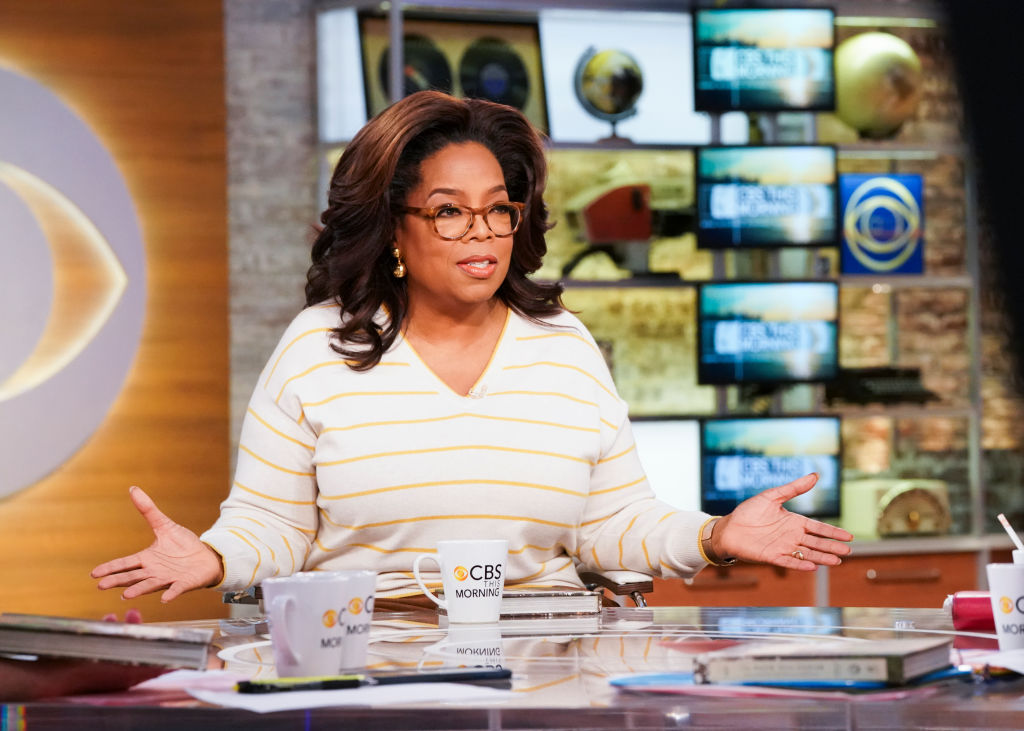 Not in anyone's shadow
For decades, Winfrey's celebrity status has been legendary. Between talk show royalty, film roles, network ownership, and philanthropy, very few hold a candle to Winfrey's notoriety. Over the years, some may have viewed King as Oprah's sidekick rather than a seasoned journalist in her own right.
"Now that Gayle's a shining star on CBS This Morning, people often ask her how she felt being in the shadow of my success," Winfrey wrote. "The truth is, she always felt not a shadow, but the light. We couldn't have remained friends if she'd perceived it as a shadow. I would have sensed that, and I wouldn't have been able to be as open. A true friend can't be jealous of you, or want to take advantage of you in any way."
King's moment
Winfrey addressed King's move into the spotlight, catapulted by her landmark interview with musician R. Kelly, who is accused of multiple counts of sexual assault. The groundbreaking meeting with Kelly has given King the clout she has long deserved. Her bestie was never surprised by King's ability to nail the interview, and was thrilled that King was getting the professional accolades. "[R. Kelly] was a very telling and seminal moment for people to see her in a way that she hadn't been seen," Winfrey told the Hollywood Reporter. "But I will tell you, absolutely nothing about her ability to handle that interview surprised me. Because I had seen her do that in many other circumstances."
King acknowledged the push the interview gave her career, and how she was perceived in the public eye. "It was definitely a game-changer for me. I've been doing this job for a long time, and have done work that I'm very proud of for a very long time," she told the Charlotte Observer. "But I did think that people started to look at me differently. I can't deny that."
Winfrey referenced King's recent ascent in her article, saying, "Gayle is having a rising moment right now. After years of doing local television, including 18 years at WFSB in Hartford, she has finally stepped into her pinnacle role."
Editor-in-Chief
The talk show legend also described King's willingness to help her launch a new project 20 years ago, putting her own professional goals aside. "I always believed that she sacrificed a lot of her heart's desire to make sure this magazine, the one you're reading right now, became successful," Winfrey wrote. "She left her job in local TV in 1999 to come work for O. She was at O during 9/11, Hurricane Katrina, the Virginia Tech shooting, and the historic 2008 elections, and I know she was yearning for a newsroom. To be right in the heat, sharing the information live. For 12 years, she missed that."
Winfrey went on to say that she knows her BFF is where she's meant to be, heading the news desk as lead anchor of CBS This Morning. "Now she's right where she's longed to be, and where she belongs. She offers the news of the day and still has the brightest outlook of anyone I know," Winfrey wrote of King. "We're all aware by now that yellow is her favorite color. I'll tell you this: No matter what glasses she's actually wearing, she's seeing the world through sunny-colored lenses."
The media icon ended her tribute to King as fans would expect – cementing their lifelong bond. "And no matter how many ventures or adventures we undertake—whatever life has to offer—we'll be in each other's corner. Solid. Timeless. Forever."
Read more in the September issue of O, The Oprah Magazine!